The state Office of Temporary and Disability Assistance today announced that construction has begun on a $8.5 million project to provide permanent supportive and emergency housing for formerly homeless individuals in Schenectady. Operated by Bethesda House, Cara House in the city of Schenectady will include 26 units of permanent supportive housing, and 11 units with 16 beds of emergency housing for adults experiencing homelessness and those re-entering the community from incarceration.
"The combination of safe, stable and affordable housing coupled with supportive services is fundamental to our efforts to reduce homelessness," Office of Temporary and Disability Assistance Commissioner Daniel W. Tietz said. "We look forward to the completion of Cara House and the role it will play in strengthening Bethesda House's efforts to serve those experiencing homelessness in Schenectady County."
Bethesda House has been serving Schenectady for 30 years, providing housing and a range of services to some of the county's most vulnerable residents. Cara House will provide housing for those who have experienced chronic homelessness as well as individuals re-entering the community following a period of incarceration.
The agency's Homeless Housing and Assistance Program provided $6.4 million for Cara House, in addition to rental and services subsidies for the permanent supportive housing through the Empire State Supportive Housing Initiative. The New York State Energy Research and Development Authority provided $33,000 through its New Construction Housing Program, with an additional $1 million in support for the project through the Federal Home Loan Bank.
Additionally, Schenectady County committed $200,000 for the project and the city of Schenectady transferred ownership of the property to Bethesda House. Significant private donations were made by the Wright Family Foundation, the Neil & Jane, William & Estelle Golub Family Foundation, The Schenectady Foundation, the Carlilian Foundation, and the Arnold Cogswell Health Care Fund.
This effort is in line with Governor Kathy Hochul's new $25 billion, five-year housing plan, which will create and preserve an additional 100,000 affordable homes, including 10,000 units with supportive services for vulnerable populations.
NYSERDA President and CEO Doreen M. Harris said, "The groundbreaking at Cara House signifies new beginnings for low-income Schenectady residents who will benefit from the stability of affordable and supportive housing while enjoying the comfort provided by energy efficient features such as high-performance space conditioning equipment, insulation, air sealing and windows. Through support of projects like Bethesda House's, we are reducing harmful emissions and advancing Governor Hochul's commitment to achieving 2 million climate friendly homes with a keen focus on ensuring accessibility to all New Yorkers."
Schenectady County Legislator and Chairwoman of the Health, Housing and Human Services Committee, Michelle Ostrelich said, "Addressing housing challenges is about more than just putting a roof over someone's head. We'd like to thank NYS for their financial support of this project. Schenectady County is proud to partner with Bethesda to not only help individuals in need find a place to stay, but to also provide case management services so their other needs can be met. The Cara House will allow us to expand our partnership and focus on helping our most vulnerable populations."
State Senator Jim Tedisco said, "Cara House at Bethesda House in Schenectady will provide housing and vital supportive services to those in need so they can get a helping hand to turn their lives around and lead more constructive lives."
Schenectady Mayor Gary McCarthy said, "We are proud to support the construction of the Bethesda House's new facility – the Cara House. This new facility will be built on a previously vacant city-owned lot to expand critical care, and safe, secure housing for our most vulnerable residents. We are grateful to have the opportunity to support this project and share Bethesda House's call to create a healthier, safer, and thriving community. On behalf of the city of Schenectady, I would like to thank Governor Kathy Hochul and the New York State Office of Temporary and Disability Assistance for this critical capital funding, and all of our community partners who supported this effort to move the project forward."
Bethesda House's Executive Director Kimarie Sheppard said, "On behalf of the entire Bethesda House community, I thank Governor Hochul, NYSERDA and OTDA for their substantial support to build Cara House. New York's housing plan to create affordable housing will go a long way toward serving our homeless and severely at-risk populations in Schenectady and surrounding areas. We are thankful for Governor Hochul's leadership, vision and financial support."
Federal Home Loan Bank of New York President and CEO José R. González said, "The Federal Home Loan Bank of New York is proud to support the vital work Bethesda House does across Schenectady, and we were honored to partner with our member, SEFCU, to provide grant funding for Cara House. It is as important as ever to support our most vulnerable neighbors, and through Cara House, Bethesda House will provide a stable foundation for those who need it most."
The Homeless Housing Assistance Program provides capital grants and loans to not-for-profit corporations, charitable and religious organizations, and municipalities to acquire, construct, or rehabilitate housing for persons who are unable to secure adequate housing without special assistance. The grants are awarded through a competitive process by the New York State Homeless Housing and Assistance Corporation, a public benefit corporation staffed by OTDA.
Through this program, New York State has appropriated more than $1.4 billion toward the development of supportive housing. In total, the program has created nearly 25,000 units of housing to support individuals and families experiencing homelessness.
---
---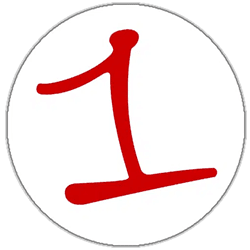 FingerLakes1.com is the region's leading all-digital news publication. The company was founded in 1998 and has been keeping residents informed for more than two decades. Have a lead? Send it to [email protected].