Millions of Americans were frustrated in 2021 as they tried to contact a real person working at the IRS to no avail.
This year, there may be a way to speak with someone directly if necessary.
With tax seasons being a bit more confusing lately with things like child tax credit payments, the need to speak with someone is greater.
How to speak to a person with the IRS
Your chances of getting through to a real person are greater if you call the number associated with your specific issue.
The main number for the IRS is 1-800-829-1040, which is where many do not end up getting through.
The following numbers are for the corresponding reasons listed
Missing child tax credit payments: 800-908-4184
Stimulus check wrong amount or never received: 800-919-9835
Self-employed taxpayers with account or tax law questions: 800-829-4933
Identity and refund theft victims; get a new IP PIN: 800-908-4490
Disaster victims: 866-562-5227
Overseas taxpayers: 267-941-1000
Balance due questions: 800-829-0922; 800-829-7650; 800-829-3903
Estate and gift tax questions: 866-699-4083
Excise tax questions: 866-699-4096
Report phishing and other scams; see if an IRS agent's name and badge number are legit: 800-366-4484
Check status of a tax refund: 800-829-1954
Inquire about status of a tax refund being held: 866-897-3315
Check status of an amended tax return: 866-464-2050
Order a tax transcript: 800-908-9946
Make a payment using Electronic Federal Tax Payment System: 800-555-4477
Report incorrect income on a substitute return: 866-681-4271
Verify, payoff or resolve a tax lien: 800-913-6050
See if bankruptcy changed your tax debt: 800-973-0424
Innocent spouse relief: 866-681-4271
See which debts will offset your tax refund: 800-304-3107
Lost ITIN documents: 800-908-9982
Status of application for Adoption Taxpayer Identification Number: 737-800-5511
Taxpayer Advocate Service: 877-777-4778
International Taxpayer Advocate: 787-522-8601
Tax assistance for the hard of hearing (TTY/TDD): 800-829-4059
Schedule an appointment with a local IRS office: 844-545-5640
Whistleblower hotline: 800-829-0433
Ask IRS to mail you paper tax forms: 800-829-3676
Find a free tax clinic near you: 800-906-9887; 888-227-7669
You can call these numbers between Monday and Friday from 7 a.m. until 7 p.m.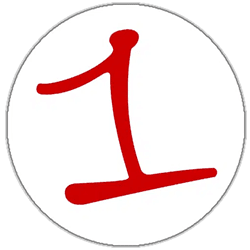 FingerLakes1.com is the region's leading all-digital news publication. The company was founded in 1998 and has been keeping residents informed for more than two decades. Have a lead? Send it to [email protected]