Travis Brooks, Deputy Director of the Greater Ithaca Activities Center, announces the official launch of the Law Enforcement Assisted Diversion (LEAD) initiative in Ithaca. LEAD is an evidencebased systems approach that began in Seattle, WA in 2011. It allows LEAD officers to redirect individuals engaged in misdemeanor crimes to community-based services instead of prosecution and incarceration.
"Ithaca is not without remarkable social service and criminal justice programs. In fact, Ithaca is known for its progressive forward-thinking and innovative systems of care" says Brooks. "Unlike current models, the goal of LEAD is to improve public health and public safety by reducing future harm and criminal behavior caused by individuals engaged in crimes related to unmet behavioral health needs. Not all agencies are familiar with the harm-reduction methodology, and they do not understand that office-based (9-5) programs will not work for our target population." Natalya Cowilich, Community Outreach Worker, added "Punishment does not facilitate skill building, a mantra I say to myself when I do this type of work in the street."
The Ithaca LEAD Program follows the proven and successful LEAD model with exceptions to meet the specific needs of the Ithaca community. "LEAD has demonstrated extraordinary success in diverting to community services and keeping program participants out of the criminal justice system" Brooks said today. This public safety initiative is a collaborative effort between the Greater Ithaca Activities Center, REACH Medical, Office of the Mayor, Tompkins County Public Defender and District Attorney Offices, Ithaca Police Department, and the Community Outreach Team at Family and Children's Service of Ithaca.
As the epidemic of opioid addiction sweeps across our nation, Ithaca has responded programmatically, and has implemented its own LEAD program. "LEAD is finally up and running, this is such an exciting time to collaborate in a community program that, by its nature, is designed to improve the quality of life for some of our most vulnerable populations" says Brooks. "This program breaks down the silos between policing, community services, and government. It ensures that individuals dealing with systems due to crimes related to poverty, addiction, and mental health receive the care, treatment, and support required for them to thrive." "The Tompkins County District Attorney's office is committed to the success of Ithaca's LEAD program and continues to support the efforts of LEAD stakeholders in diverting our most marginalized community members from the traditional criminal justice track to essential supportive services" said Tompkins County District Attorney Matthew Van Houten. Community Engagement Director, Gloria Coicou added "Our participants do not need jail time, they need food security, housing, healthcare, legal services, job training, etc. Overall, they need help to access these services; Ithaca LEAD will do just that."
"This important project is yet another positive outcome of the community's commitment to the Ithaca Plan" says Ithaca Mayor Myrick. The City was awarded a $900,000 grant by the Bureau of Justice Assistance's Comprehensive Opioid, Stimulant, and Substance Abuse Program which similarly works to support access to treatment and recovery services in the criminal justice system. "I am grateful to Travis Brooks for his stellar leadership in securing nearly $1 million in outside funds to benefit our community" says Myrick.
Ithaca started offering LEAD to eligible participants beginning in October 2021 and has resulted in 20 diversions to date. "LEAD has been proven to improve racial equity, reduce crime, and decrease the workload on police –– all top priorities for the City of Ithaca" says Mayor Myrick. Per the LEAD National Support Bureau, the program has reduced recidivism of its participants by 58% and reduce the associated costs for each participant in LEAD vs. the "system as usual" approach.
Specific to the Ithaca Model is the Community Leadership Team (CLT). Made up of community members, activists, and personally affected individuals, the team provides the voice for the community. The CLT also increases police legitimacy in response to the increasingly strained relationship between the Ithaca community and law enforcement. Liaison to the CLT, Coicou says, "The CLT was formed to facilitate the strengthening of both public safety and public health in Ithaca. We do this by coordinating the sharing of information between the impacted community and stakeholders in the city of Ithaca."
Together, the Operations Workgroup (a case management team of medical and behavioral healthcare staff and LEAD-trained officers) continue to assist individuals living with poverty and mental health and/or substance use disorders to get the services and support they need to end their continual cycles in and out of the criminal justice system.
For questions or concerns regarding the LEAD program in Ithaca, NY, please contact Travis Brooks, LEAD Project Manager, at [email protected], [email protected], or by calling (607) 272-3622.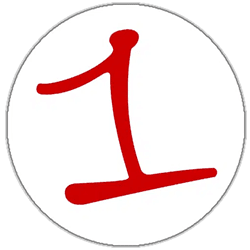 FingerLakes1.com is the region's leading all-digital news publication. The company was founded in 1998 and has been keeping residents informed for more than two decades. Have a lead? Send it to [email protected]