After nearly three hours of spirited and often contentious discussion and debate between the Lodi Town Board and the public, and between board members themselves, the board voted Thursday night to solicit bids for a new town hall.
The vote was 3-2, with board members Seth Thomas and Chance Van Cleef voting in the affirmative and members Trevor Sibley and Lucas Latini voting against. Town Supervisor Kyle Barnhart cast the tie breaking vote in favor of the measure.
How much will it cost?
The biggest issue, and the reason for most of the discussion, is the cost. The town purchased the former Lodi Presbyterian Church property last April with an eye toward expanding it for a new town hall. The town hired an architectural firm, which designed a building that would have cost roughly $650,000. That was before the cost of building materials began to increase late in the year. In December, the town was told the cost would more likely be about $750,000. In January, the firm said one project it had recently designed had gone up in price by 92%. Using that math, the town hall project would come in at over $1.3 million. After much discussion about what the actual cost might be and calls from the public to put the project to bid to find out, the vote was taken.
Food pantry fate hangs in the balance
Another topic of discussion was the fate of the Lodi Food4All Pantry, which currently operates out of the former church building. There was a feeling among many members of the public who commented that board members Sibley and Latini did not want the pantry to be included in the town hall plans. Both insisted that was not the case, but said they were concerned about whether it was possible to include the pantry in a building the town can afford.
Town Supervisor Barnhart said he believes a new town hall could be built for somewhere around $800-850,000. He said the town has $400,000 on hand and could raise the rest through a bond issue. He said the money for the bonds is already in the budget, meaning a building at that price would have no impact on taxes. The town is currently debt-free and a recent audit said the town could borrow as much as $9.3 million if it chose to. Barnhart said the town should also look for ways to increase revenue and attract new businesses.
Stop the infighting
Another frequent topic during the public comment period was the public's perception that the board gets bogged down in Democrat vs. Republican infighting and that the public isn't kept up to date on issues like the town hall.
Nearly four years after the devastating flooding of 2018, some members of the public expressed displeasure with the slow process of flood mitigation efforts along creeks that drain into Seneca Lake, saying many of them are still prone to flooding.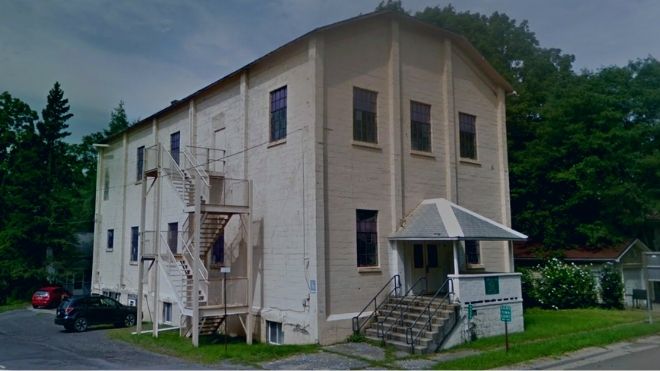 ---
---