Last week COVID-19 death tolls reached over 900,000.
Despite reaching this bleak milestone, many people have reverted to their lifestyle pre-pandemic because of COVID fatigue.
What is COVID fatigue?
Reverting back to 'normal' life and COVID fatigue seems to be a psychological phenomenon. Find more details here.
COVID fatigue or pandemic fatigue is just what it sounds like. Tired from COVID and tried from the pandemic, and many people are. However, the fatigue is only dragging out the pandemic.
Tired of the pandemic, many assume that the worst must be over. This may not be the case. A false sense of security makes it easier for a new variant to emerge, prolonging the pandemic.
Normalizing the high death toll has contributed to the lack of normalcy.
If COVID is still a risk, why are people trying to find 'normal' life?
Generally, people have tried to resume life as normal. People crave the lifestyle they had pre-pandemic. Essentially, this is COVID fatigue.
A large portion of the population has been vaccinated, recovered from a COVID-19 infection, or both. This leads to them deeming their personal risk for infection low. Many people feel like they have already sacrificed enough.
Although your personal risk may be low, experts ask those people to think of "the elderly, or the immunocompromised, or those too young to get vaccinated."
Many people no longer see this as a collective battle against COVID-19.
When will we get back to normal?
Experts don't expect to see "normal" anytime soon. The CDC is projecting 60,000 new COVID-19 deaths by the end of February.
Dr. John Swartzberg, an infectious disease specialist at the University of California, Berkeley has said the idea that "normal is just around the corner can be damaging."
Swartzberg also said, "one of the biggest mistakes that we've done throughout this pandemic is relaxed restrictions such as masks and social distancing too soon after each surge."
He added that this resulted with, " a new baseline of cases higher than from where we started in the previous surge."
Americans are tired and frustrated with the pandemic, but infectious disease experts feel the same way.
The best way to combat the surge is to be sure you and your loved ones are vaccinated and boosted if eligible.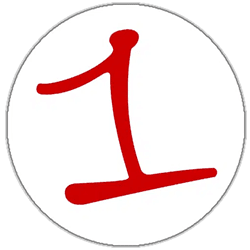 FingerLakes1.com is the region's leading all-digital news publication. The company was founded in 1998 and has been keeping residents informed for more than two decades. Have a lead? Send it to [email protected]