November 2021 Sheriff's Monthly Column
Dear Neighbors,
Holiday Safety Tips: If you shop at night, park in a well – lighted area, do not leave packages or valuables in plain sight in your car. Lock them in the trunk. When you use an Automated Teller Machine (ATM) protect your PIN by shielding the ATM keypad from anyone that is standing near you and do not throw your ATM receipt away at the ATM location. Notify the credit card issuer and law enforcement immediately if your credit card is lost, stolen or misused. Be aware of strangers approaching you for any reason. At this time of year, "con-artists" may try various methods of distracting you with intentions to steal your money and/or packages. Donate to recognized charitable organizations, not just anyone soliciting money contributions.
Free Holiday Gift: A free holiday gift for your loved ones is the Yellow Dot Program designed to help emergency first responders provide life-saving medical attention during the first "golden hour" after a crash or other emergency. The Yellow Dot Program contains a medical information card and a Yellow Dot. Participants complete the card, attach a recent photo, place the card in the glove compartment of their vehicle, and place the Yellow Dot decal on the rear driver's side window. The Yellow Dot kit can also be used to alert those who respond to an emergency in your home. Simply place a Yellow Dot decal on or beside your front door and place a completed card for each occupant in a clear plastic freezer bag and place in a visible location in the freezer compartment of your refrigerator. Contact the Wayne County Sheriff's Office at 315.946.5799 or you can also have a kit mailed to you by visiting www.nysheriffs.org/yellowdot.
Statistical Information: In October 49 males and 5 females (54 total) were committed to the jail facility, 85 transports, 5,857 inmate meals were served and $5,836.34 was collected from 5 inmates released on bail and fines. Inmates worked a total of 1,253 hours of labor in laundry, facility cleaning and food service. The Jail Facility boarded in 13 inmates from Cayuga County (1), Ontario County (1), Seneca County (11) Sheriff's Offices and secured 15 parole violators. Court Security Officers cleared 1,604 people entering the Hall of Justice through the magnetometer, securing 25 weapons and 35 other contraband items similar to TSA airport security (firearms, ammunition, knives, scissors, cell phones, glass bottles, umbrellas, helmets, hand tools, etc.). Deputies traveled 104,820 miles on patrol, investigating 121 motor vehicle collisions in which 14 people were injured and 2 fatalities, 95 crash investigations, 5 missing persons, 17 animal complaints, 1,009 miscellaneous complaints, 8 major crimes, 292 minor crimes, 8 fire investigations, 575 all other complaints totaling 2,009 for the month. Deputies issued 213 traffic tickets, 9 DWIs and made 99 violation, misdemeanor and felony arrests, and 32 mental health arrests. The Civil Office processed 57 legal papers and 99 Family Court orders, handled 3 evictions, received $127,179.17 and paid out $125,345.88 to creditors. $11,311.88 was remitted to County Treasurer's Office for the County's General Fund.
STOP-DWI Report: Wayne County Law Enforcement charged 23 people with DWI in the month of October, Sheriff's Office 9 and New York State Police 14. Please drink responsibly!
Schools and Training: Lieutenant James Miller attended the 2021 Intelligence Officer Conference in Cooperstown, Deputies Mark Warters, Justin Klinkman, Megan King and Damian Bean attended a Crisis Intervention Training in Seneca County, Sergeant Vance Carr, Correction Officer Jodi Hares, Sergeant Brian Pitt and Deputy Brandon Burnett attended the Instructor Development School in Ontario County, Sergeant Zachary Aunkst and Sergeant Kevin Kuntz attended the Fire/Arson Investigation Seminar in Canandaigua, Deputy Justin Klinkman attended the Basic Crisis Negotiations in Oriskany, Sergeant Kevin Kuntz attended a virtual training on Cold Case Investigations and Prosecution, Chief Deputy Robert Milby attended the Homicide Investigator's Conference in San Antonio, Texas, Sergeant Kevin Kuntz attended the Moving Beyond CODIS DNA Course in Monroe County and Sergeant Roger LaClair attended the National Computer Forensics Institute Mac Forensics Training Course in Hoover, Alabama.
Service Recognitions: Correction Officer Shane McGee completed 5 years of service to the Sheriff's Office. I salute Shane for his service!
Sheriff's APP: Search Wayne County NY Sheriff to download the mobile app onto your smartphone or tablet. It is available free of charge from the iTunes and Google Play (Android) app stores. The new app will help Wayne County citizens stay tuned to important information from the Sheriff's Office.  After downloading the app onto your smartphone, you can receive alerts, news, and resources.
IF YOU SEE SOMETHING, SAY SOMETHING: Call 911 to report any suspicious activity.
Social media (Facebook, Twitter, etc.) is used to inform you of events and arrests that would be released to the media, but timelier to keep you informed. Social media sites are not used as an official communication tool. Concerns and inquiries should be directed to me by calling 315.946.5797, by email at [email protected] or by mail: Sheriff Barry Virts, 7376 Route 31, Suite 1000, Lyons, New York 14489. If you have a complaint, that is an emergency or time sensitive, call 911 to have law enforcement respond immediately.
Visit us at our social media sites; Facebook page "Wayne County Sheriff's Office" and two Twitter accounts; @SheriffVirts and @WayneCoSheriff and website; www.waynecosheriff.org.
Please contact me at 315.946.5797 or at [email protected] with any questions or concerns you may have.
Sincerely, Barry Virts, Sheriff
---
---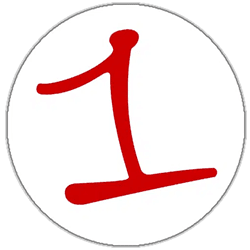 FingerLakes1.com is the region's leading all-digital news publication. The company was founded in 1998 and has been keeping residents informed for more than two decades. Have a lead? Send it to [email protected]