A winner has been chosen in the annual competition to design labels for wine produced by the viticulture students at Finger Lakes Community College.
The fall semester was already going well for Emer O'Brien, a graphic design student at FLCC. She and her volleyball teammates captured the regional championship on Halloween with a win over Fulton Montgomery Community College, earning a trip to the national competition in Minnesota. A few weeks later, the viticulture and wine technology students selected her proposed design for the label of the College's 2021 vintages.
"It's a huge honor," she said of knowing 1,700 bottles will be wrapped with her Synthesis No. 10 label. She offered a simple design with the name bisecting a circle on a solid color background, a deep green for the whites and a burgundy for the reds.
O'Brien was among 11 students who competed in the annual competition, which gives students the experience of designing for clients. The designers begin by meeting with their counterparts in the viticulture and wine technology program, then selecting words, fonts, colors and images to capture the students' feelings about their product. On Nov. 30, the student winemakers gathered at the FLCC Viticulture and Wine Center in Geneva to view mockups and hear from each designer.
"I wanted to create a sense of unity," O'Brien said. "That was one of the biggest suggestions from the students in the viticulture class: unity, togetherness. I know there is a lot of science they have to learn before making the actual wine. So, I tried to combine unity and science, which was synthesis, bringing a whole bunch of elements into one."
She added the No. 10 to denote that 2021 marks the 10th year of bottling for the program and explained that "the circle could be seen as the oneness or the whole process of winemaking." The college has a micro-farm winery license, and its commercial wine products have earned medals at the New York Wine Classic competition.
The contest serves as a pivotal moment for the viticulture students, too, noted Gina Lee, coordinator of the viticulture and wine technology degree and certificate programs. "The student winemakers take this decision process very seriously and passionately. It is how their year-long work will be displayed for eternity," she said. "They enjoy the opportunity of turning their thoughts – and possibly first dreams of making wine – into a visual display on their first-ever wine label." O'Brien, a 2020 Canandaigua Academy graduate, started as a biotechnology major because she had excelled in math and science. After a semester at FLCC, she reconsidered, prompted in part by her experience in a high school digital photography class with Eric Harter.
"I just took it on a whim. I thought, oh, this will be fun, like a filler class. Using the Adobe apps and taking photos and editing them: I fell in love with it. And I would stay after class and do even more photos. I just did it because I loved it. "Looking back on that class and seeing the passion I had for it pushed me in the direction of maybe I should try something like graphic design where I can incorporate art and creativity," she said.
O'Brien contacted the graphic design program coordinator, Liz Brownell, who helped her switch her major and approved her taking the design competition class and a prerequisite at the same time. Beyond advising, she values Brownell for "being that person to connect with and have that conversation with while I'm working in the Mac lab after class. She's just been awesome and she's just a huge inspiration," O'Brien said.
Her other professors also provided flexibility for her to focus first on volleyball, then on her design. "Every one of my professors was really supportive and really congratulatory toward my achievement in volleyball and they let me focus on that for the week," she said, referring to the team's trip to Rochester, Minn. for the National Junior College Athletic Association (NJCAA) Division III Volleyball National Championship. The Lakers placed 7th overall, then O'Brien returned home with just two weeks to finish her label and prepare for her presentation.
"It was honestly really nerve-wracking. This was my first big public speaking event. My sister was there to coach me through. I learned confidence is key. I just tried to present myself as more confident than I was." As the top designer this year, O'Brien will also receive a $500 scholarship funded by Niagara Label, which produces FLCC's wine labels. Still taking it all in – the successful volleyball season, winning design and scholarship – O'Brien said, "It's been honestly a crazy year."
---
---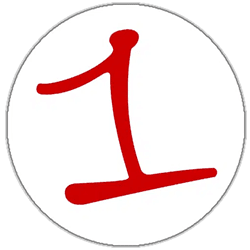 FingerLakes1.com is the region's leading all-digital news publication. The company was founded in 1998 and has been keeping residents informed for more than two decades. Have a lead? Send it to [email protected].