Is critical race theory being taught in New York schools? No.
Earlier this year the New York State Board of Regents launched an initiative to advance diversity, equity, and inclusion in schools. The goal was to create a learning environment that worked for all students. However, the timing created an opportunity for some to claim that schools were teaching critical race theory.
Parents have been speaking out at board meetings across the state over the last several months, condemning actions that aren't even being taken in schools.
Now, several organizations are planning efforts across the state to educate the public about what's really happening. Those entities include the New York State School Boards Association, the New York State Council of School Superintendents, the Rural Schools Association and the Conference of Big 5 School Districts.
Together the entities released a statement to the public.
"The reason for putting this statement out now is that a lot of school districts have been forced to react to a false narrative," Deputy Executive Director and General Counsel for the New York State School Boards Association Jay Worona said. "There are many people who are proclaiming that the curriculum is being designed to indoctrinate students to think in a particular way, as opposed to what we've done for eons, which is to teach critical thinking skills."
While some parents believe Critical Race Theory is being taught, with regard to racism being embedded in American systems, the reality is that schools simply updated policies to ensure that every student in the public education system is included.
Leaders from the organizations issued the following full-statement below:
School districts in many communities are considering and adopting Diversity, Equity and Inclusion (DEI) policies and practices. Many schools have faithfully implemented DEI efforts for years, and more have joined since the Board of Regents called on all schools in the state to develop policies that advance DEI as a priority.
In some communities, debates have arisen over the intent and focus of these efforts. Now, to ensure outcomes that best serve our young people, debates must be resolved through a reliance on facts and on a true understanding of the work being done in our schools.
The goal of DEI efforts is to create a positive learning environment for all students and eliminate barriers that limit a student's chance to be successful. When a school board adopts a DEI policy, it is committing to ensuring all students have equal educational opportunities and the resources they need to succeed.
DEI policies and practices aim to include all groups that have been disadvantaged, whether due to race, ethnicity, disability, gender or gender identity, socioeconomic status or another factor. That is why DEI efforts include a focus on advocating to ensure all schools have resources matched to the needs of the students they serve.
In public education, school boards, with the advice and counsel of school superintendents and staff, adopt a curriculum that teaches students to think analytically, understand multiple perspectives and draw their own conclusions. An equitable and inclusive education prepares all students for a lifetime of thoughtful discussion and analysis of issues that shape and define our society, today and into the future.
The adoption of DEI initiatives by school districts is about ensuring that all students have the opportunities and assistance we would want for our own children – and preparing all students for a diverse workforce and world they will enter upon leaving school.
Our future depends on public education and the success of our schools requires a commitment from those in our communities who hold differing perspectives to resolve those differences in a respectful manner.
---
---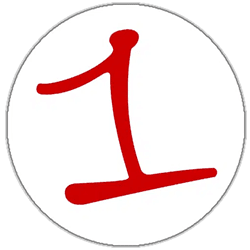 FingerLakes1.com is the region's leading all-digital news publication. The company was founded in 1998 and has been keeping residents informed for more than two decades. Have a lead? Send it to [email protected]