Is a fourth round of stimulus checks needed to bring the U.S. economy back to life?
For some Americans new stimulus checks are going to be arriving in the coming weeks. The IRS is clearing a massive backlog of missed stimulus payments. Some from the first three rounds of payments to Americans. Others from child tax credit advance payments, which have been going out since July.
Lower income Americans are recovering at a slower rate than middle and upper class earners. This means that those who are living on under $40,000 are seeing a significantly different U.S. economy than those who earn more than that. This is why additional stimulus checks are being requested by some lawmakers.
Why did billionaires receive stimulus checks?
IRS records indicate that 18 billionaires and nearly 250 ultra wealthy people received stimulus aid. It's a stunning find, which indicates that some of the $2.2 trillion passed as the coronavirus pandemic began went to those who were already worth billions.
How did it happen, though? Congress created a filter for the stimulus program, which meant that checks of $1,200 only went out to those who made less than $75,000 — or couples who made less than $150,000. It was the same measure used for second, and third rounds of stimulus payments.
Here's an issue, though: The findings from the report indicated that Ira Rennert, who has a net worth of $3.7 billion received checks. George Soros and his son also did. In the latter case, the checks were returned, according to Government Executive.
Altogether 18 billionaires were found to have received stimulus checks.
Will Social Security recipients receive a fourth stimulus check?
Advocates say those who are 62 and older should receive another round of stimulus payments. If a fourth stimulus check was approved — the Senior Citizens League says it would help address rising inflation and cost of living for them.  
"We've heard from thousands of them (seniors) who have exhausted their retirement savings, who have started eating just one meal a day, started cutting their pills in half because they can't afford their prescription drugs, to list just a few of the drastic steps so many have had to take because of what inflation has done to them this year," TSCL Chairman Rick Delaney said. 
Seniors who spoke with FingerLakes1.com in recent weeks shared the same concern.
"It's become so expensive — everything has really — I'd just hope that at some point we're thought of beyond a simple cost of living adjustment," Melody Brown told FingerLakes1.com. She's a 71-year-old living in Lewisburg, Pennsylvania. Social Security payments represent a majority of her retirement income, which means that every dollar counts. "Some argue that they don't want to reward laziness — and that I understand — but we have paid our dues. Seniors need help."
To date, Congress has not made any move toward enhancing the financial lives of seniors beyond a cost of living adjustment to Social Security.
Are $2,000 monthly stimulus checks possible by 2022?
A Change.org petition with millions of signatures is gaining momentum among lawmakers in Washington, D.C., despite challenges in getting a full-bill across the finish line. Countless lawmakers have called for additional funding — including the most-progressive version of stimulus payments, which would mean $2,000 per month until the 'end' of the pandemic.
The biggest hurdle to clear there is targeting the funds, which hasn't only been a sticking point for Republicans — but Democrats as well. There's also the issue of a work requirement, which would almost undoubtedly be tied to any additional stimulus payments.
Even the Child Tax Credit payments that Americans are enjoying in 2021 are expected to include a work requirement in 2022 if they are continued.
Will $2,000 stimulus payments begin by the end of the year? That's unlikely, as it took months for President Joe Biden to get an infrastructure bill to the floor of Congress for a vote.
Will old stimulus checks arrive by the end of 2021?
The IRS says it will have stimulus checks out by the end of the year. Hundreds of Americans have reached out to FingerLakes1.com with specific issues involving the IRS and stimulus payments. The short-staffed federal agency has been trying to catch up — and hopes that by the end of the year all payments will be made.
Does that mean tax refunds will be processed? Maybe. Officials are hopeful on that front, but not making any promises. There is a scenario where some Americans start their 2021 tax returns before actually receiving refunds for 2020.
Check the status of your tax return, stimulus check, and more with this IRS tool.
---
---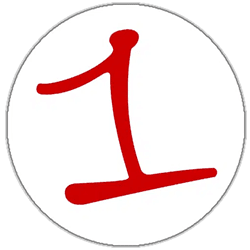 FingerLakes1.com is the region's leading all-digital news publication. The company was founded in 1998 and has been keeping residents informed for more than two decades. Have a lead? Send it to [email protected]