Willard Drug Treatment Campus in Seneca County is among the state correctional facilities that will be closing next year. Local leaders voiced concern about the closure, which came without warning to those impacted communities.
Word came down from state officials that in March 2022, Willard, along with several other facilities across the state would be closed.
DOCCS said in a statement that the closure came due to a lack of incarcerated individuals. However, Gov. Kathy Hochul had expressed interest in keeping drug treatment campuses in tact. It's unclear what prompted the state to close Willard, as opposed to other correctional facilities.
"New York State continues to be at the forefront of some of the nation's most progressive criminal justice reforms by spearheading smart and fair policies that have resulted in a drastic decline in the incarcerated population," the statement from DOCCS reads.
Officials said as of November 8 the total incarcerated population in state correctional facilities is a little over 31,000. It's more than 12,000 fewer inmates than the state had in prisons on January 1, 2020.
"This is more than a 56% decline in population since the Department's high of 72,773 in 1999," DOCCS continued.
The Department says a review of operations took place at its 50 facilities. The review was based on a variety of factors, including physical infrastructure, program offerings, facility security level, specialized medical and mental health services, proximity to other facilities in the area to minimize the impact to staff, potential re-use options and areas of the state where prior closures have occurred in order to minimize the impact to communities.
DOCCS says they will work closely with various bargaining units to provide staff with opportunities for priority placement via voluntary transfers, as well as priority employment at other facilities or state agencies as result of the formal Civil Service process.
No layoffs are expected because of the closure, DOCCS said in the statement.
Ogdensburg Correctional Facility, Moriah Shock Incarceration Correctional Facility, Willard Drug Treatment Campus, Southport Correctional Facility, Downstate Correctional Facility and Rochester Correctional Facility will all officially be closed on March 10, 2022.
NYSCOPBA President Mike Powers blasts closures, says it's another bad decision by state
"If people have been paying attention to the past decade of poor decisions made by our elected leaders in Albany, today's news shouldn't come as a shock to anyone. The state's progressive polices are costly and need to be funded somehow. Sadly it's at the expense of the hard working men and women of NYSCOPBA. The numbers tell the real story; despite closing over two dozen facilities the past 10 years, violent attacks on our members have doubled and yet nothing is being done to address it. Where is the reinvestment in the facilities to make these prisons safer working environments? My heart goes out to all of the individuals whose lives have been severely impacted by this announcement and know that our organization will hold the department accountable every step of the way. At some point, the State needs to realize that these choices are more than just buildings and tax-saving measures, these are life-altering decisions that upend lives and destroy communities."
Senator Helming blindsided by news that Willard would be shut down by DOCCS
State Senator Pam Helming (R-54) who represents Seneca County, says she learned of the closure through media reports.
"This morning, I learned through media reports that the state Department of Corrections and Community Supervision (DOCCS) has confirmed its plan to close an additional six correctional facilities in New York State on March 10, 2022, including one in my district – the Willard Drug Treatment Campus in Seneca County.
Immediately, I reached out to Acting DOCCS Commissioner Anthony Annucci about this news and I spoke with him this afternoon. I shared my concerns about the impact of Willard's closure on the community, and the more than 300 employees and their families, who I am thinking of today. To those Correction Officers and staff, please know how grateful I am for your hard work, professionalism, and dedicated service. Commissioner Annucci advised me that DOCCS will be working to assist those impacted by this closure. We will hold them accountable to that.
In addition, I brought other issues to the Commissioner's attention, including addressing impacts on infrastructure and related costs to the community, the fact that Willard is being closed at a time when substance abuse rates are increasing, and how to continue and potentially expand services provided onsite by the state Office of Addiction Services and Supports (OASAS).
The state needs to understand the total ripple effects of these closures and be held accountable for implementing plans for the future of these facilities. The Butler Correctional Facility in Wayne County, which the state closed in 2014, still remains vacant.
Finally, the fact that I learned of these closures from media reports goes against the very ethos of transparency and collaboration touted by the new administration. I will also be contacting Governor Hochul about this news and make sure our local leaders have a seat at the table for every next step."
Assembly Minority Leader Will Barclay, the state's top Republican in that chamber, said the decision was an example of campaigning, rather than governing
"Today's announcement by the Department of Corrections that six correctional facilities will be closed is more evidence that Gov. Hochul is campaigning rather than governing. Closing prisons is an idea that might appeal to liberal voters in a primary, but it's of no benefit to upstate communities and represents yet another step backward on public safety. Shutting down these facilities in the same reckless manner used by her predecessor demonstrates a complete lack of respect for the men and women who have dedicated their careers to serving the public. Shamefully, the employees impacted by these decisions have often been given only 60- to 90-days' notice that their jobs would be moved or eliminated. Treating members of our state workforce with such disregard is completely unacceptable. While the governor's office has been singularly focused on wiping correctional facilities off the map, it has failed to recognize that incidents of violence against staff and between inmates have escalated dramatically in state prisons. Rather than celebrate another announcement about shutting down buildings, maybe it's time we do something to improve the safety of the people in them."
Assemblyman Jeff Gallahan said Democrats are proving everyday that they care 'more about criminals' than safety
"This announcement is another example of how Democrats in Albany care more about criminals than the safety of New Yorkers. For years, the state has done nothing to address the rise in attacks against corrections officers. Instead they have chosen to cut costs to fund their liberal pro-criminal policies by closing these facilities and making our communities less safe. Gov. Hochul and her Democrat colleagues need to realize that cutting wasteful spending does not mean defunding the criminal justice system. To the nearly 2,000 staff members throughout these facilities who will be affected by these closures, please know I am thinking of you and I will continue to fight to bring common sense to Albany. We must stop throwing the lives of those who work so hard for our state into chaos with these little-notice, drastic closures."
Assemblyman Phil Parmesano said he was disappointed with the announcement to close more correctional facilities
"Gov. Hochul announced the closure of six additional state Correctional Facilities, including Southport Correctional Facility in Chemung County and the Willard Drug Treatment Campus in Seneca County, by March 10, 2022. Two of the six facilities are considered maximum security, which harbor the most dangerous criminals in New York state. The closing of Downstate, Ogdensburg, Moriah Shock and Rochester, along with Southport and Willard, will negatively affect over 1,300 correctional officers and sergeants who are projected to be displaced, in addition to the negative impact these closures will have on local communities. This is a continuation of the administration's fast-track state prison closures with only 90-days' notice. This is in blatant disregard to a 2005 state law that requires 12-months' notice for a prison closure. The fast-track prison closure process just adds insult to injury to the employees, families and local communities impacted by these closures. Unfortunately, Gov. Hochul has chosen to follow in the footsteps of former Gov. Cuomo, whose dangerous policies and prison closures put correctional officers in harm's way for years.
Prison closures are already devastating to the employees, families and local communities, but fast-tracking these closures is simply cruel and shows a complete lack of respect for the brave men and women who have dedicated their lives to work a very dangerous job to keep us safe. Although the administration always likes to claim employees will not lose their jobs, 90 days is clearly not enough time for families to uproot their lives, travel hours away for work and find new homes and new schools for their kids. These personal hardships are just compounded many times over by the destructive impact these closures have on the economic well-being of local communities.
Gov. Hochul is ignoring the dangerous, "powder-keg" environment created by these closures, policies and actions. The fact of the matter is violence, drug use and gang activity continues to escalate in our prisons. Gov. Hochul has failed to provide the necessary tools and resources to curtail the violence and stop drugs from getting into our correctional facilities. She continues to limit and eliminate important disciplinary tools, like restricting the use of special housing units to separate violent and dangerous inmates from other inmates, to help keep other inmates safe, while also helping to keep our correctional officers a little bit safer while performing their already-dangerous jobs. It's common knowledge that drugs in our prisons are a major problem which leads to more violence. It's also common knowledge that the drugs get into our prisons through the mail and packages or inmate visitation from the outside. Even knowing these facts, the previous administration canceled and Gov. Hochul has still not instituted a secure vendor package program to screen mailed packages and has refused to deploy K-9 drug dogs at each facility to better screen inmate visitors.
Jamming more and more inmates into fewer facilities has already proven to be a dangerous practice with the dramatic rise in assaults we've seen over the past five years. In addition, how does forcing more inmates into less space support social distancing and protect staff and inmates during COVID-19?
Gov. Hochul will say we have fewer inmates, and therefore, we need to close more prisons. However, the administration refuses to answer the question, 'how, even with fewer inmates, do dangerous violence and assaults inside our correctional facilities continue to rise?' Prison closures are not the answer. It will further exacerbate the staggering rise of inmate-on-staff assaults, which are up 38% (from 759 to 1047) over the past five years. Inmate-on-inmate assaults have reached more than 1,000 per year, every year, over the past 5 years, up 31.6% (from 915 to 1204) since 2015. Unfortunately, Gov. Hochul's criminal justice policies are no different than her predecessor's, in favor of criminals and inmates at the expense of law enforcement officials, crime victims and public safety. This is not just a terrible idea. It's a dangerous idea.
This announcement of the six prison closures comes just before the holiday season, creating additional stress and uncertainty for our brave correctional officers, staff and their families. This is unacceptable and dangerous and I will continue to speak out against the governor's misguided prison closures and failed criminal justice policies.
Let me be clear, the continued increase in violence and assaults these additional prison closures will create, now falls squarely on Gov. Hochul's doorstep."
---
---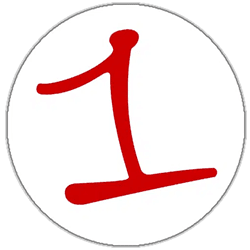 FingerLakes1.com is the region's leading all-digital news publication. The company was founded in 1998 and has been keeping residents informed for more than two decades. Have a lead? Send it to [email protected]