For weeks Americans have been hanging on the possibility of Congress approving a fourth stimulus check. The U.S. economy has been sluggish in its reopening and companies say they can't find people to work. Despite this many Americans say a fourth stimulus check is needed.
Among all of the questions that have cropped up about stimulus payments, the biggest involve the possibility of $600, $1,200, or $2,000 payments. Some proposals even include sending recurring stimulus checks to Americans until the end of the coronavirus pandemic.
Between skyrocketing cost of living, record inflation, and jobs reports that have disappointed analysts over-and-over, conditions appear ripe for a fourth stimulus check. However, lawmakers – including some prominent Democrats – cannot get on-board with giving out more taxpayer money.
Would a fourth stimulus check help the U.S. economy?
A recent analysis showed that a fourth stimulus check would help a great deal. However, it would need to be targeted better than the first three rounds of payments.
For example, a recent study by Capital One determined that low income workers were hardest hit by the pandemic and lockdown. They have recovered more slowly. In fact, half of those surveyed reported that stimulus funds ran out within two months of receiving them. Why? They were used to pay down debt or bills that had piled up during lockdown or economic shutdown.
A fourth stimulus check would also help seniors struggling to stay ahead as inflation continues to batter the economy. The price of nearly everything is on the rise.
Why hasn't Congress delivered a fourth stimulus check yet?
Some lawmakers argue that giving out another round of direct aid, stimulus payments will just hurt the economy. Lawmakers say it needs to be better targeted – at the lowest earners in the U.S. economy – or add a work requirement to obtain the funds.
This has not gone over well with the most progressive portions of the Democratic Party.
Can Congress negotiate a fourth stimulus check before Christmas?
A fourth stimulus check by Christmas seems unlikely. However, Democrats do have the opportunity to include another stimulus payment in the next funding bill. That still hasn't been passed – and even in December when the next debt ceiling battle unfolds in Congress – a fourth stimulus check could be included.
What about people who have not received old stimulus checks?
The IRS says that people need to be patient as they work through an historic backlog. The agency has been struggling to get through millions of tax returns, stimulus checks, and ongoing payments from the child tax credit advance.
All of these things have taxed the short-staffed agency as it tries to move forward.
The IRS says anyone who thinks they were owed a stimulus payment, but didn't receive it in 2021 will have to wait for income tax filing season in 2022. While the IRS does have an online portal to update certain pieces of information – it's unlikely that the agency is able to clear the entire backlog by the end of 2021.
"What am I supposed to do?" asked Claire Jones, a West Virginia resident who reached out to FingerLakes1.com in a moment of frustration. She had read other reporting on the topic of lost stimulus checks and letters going out to Americans requesting that they pay back stimulus after alleged errors. "The only error I've experienced is that I haven't gotten a single stimulus check this year," Jones added. "I have family, children, and we qualified – by a long-shot – we should've gotten our third stimulus check by now. But we haven't."
What is the IRS saying about backlogged stimulus check payments?
The IRS is telling people like Jones to focus on keeping their information up to date with the agency. If addresses, income, and other relevant information is accurate – there's high likelihood that your situation is resolved sooner-than-later.
The problem for many is that navigating the system is difficult.
"I've called, spoken to representatives, and updated information on the IRS website repeatedly. It hasn't done any good," Jones continued. "What do they want me to do? Spend all of my time repeatedly entering information in the IRS portal?"
A prompt in the process on the IRS website suggests that refilling out the form will not make requests be answered more quickly. The agency has also said that having more properly trained staff will be necessary to avoid future issues like those experienced this year.
Who will have to repay stimulus checks already issued by IRS?
Over the last month Americans have reported receiving letters about owing stimulus checks back to the IRS. While some people could owe stimulus checks back if their income has changed – it's unlikely that the agency would have made that determination already.
Tax experts say to be careful answering any letter or communication that claims to be the IRS. While responding is necessary – automatically assuming that it's legitimate is a risk. The IRS has limited ways in which it will reach out to taxpayers.
Curious about more? Visit www.irs.gov to learn more.
---
---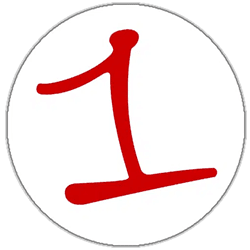 FingerLakes1.com is the region's leading all-digital news publication. The company was founded in 1998 and has been keeping residents informed for more than two decades. Have a lead? Send it to [email protected].