State legislators who represent the Finger Lakes split along party lines this year in voting on a bill (S528) that would amend the state Constitution to include a personal right to clean air and water.
Republicans unanimously rejected the measure that is broadly popular with the public, while the Democrats all supported it — repeating the pattern they set in voting on the state's landmark 2019 climate bill.
The green amendment, which passed the Legislature in both the 2019 and 2021 sessions, will go before voters on Nov. 2.
They will be asked whether 15 words should be added to the Constitution: "Each person shall have a right to clean air and water, and a healthful environment."
The statewide vote is the final step before the language is added. In July, a Siena College poll found that 80 percent of those questioned favored the change, while 12 percent opposed it.
Pennsylvania and Montana already have "green amendments," and several other states are considering the move. As in other states, courts would ultimately decide the scope and practical impact of the amendment in New York.
The measure is "perhaps the most significant piece of environmental legislation" this year, according to Environmental Advocates Action, which publishes an annual scorecard on legislators' voting records on a host of green issues.
Among Finger Lakes senators, Samra Brouk (D-Rochester) scored a perfect 100, while John Mannion (D-Syracuse) received a 93. The lowest scores went to Peter Oberacker (R-Schenevus), a 33, and Tom O'Mara (R-Big Flats), a 34.
In the Assembly, Anna Kelles (D-Ithaca) also scored 100 and received EAA's praise as a "rising star" for sponsoring a pair of climate-related bills in tandem with Sen. Rachel May (D-Syracuse).
The four Republicans whose Assembly districts border on at least one of the Finger Lakes received EAA scores ranging from a high of 40 down to 20 for Marjorie Byrnes (R-Calendonia). Byrnes tied Assembly Member Chris Friend (R-Big Flats) for the lowest score among all 213 legislators. (Friend's Southern Tier district doesn't touch a Finger Lake.)
EAA, an advocacy and lobbying group affiliated with Environmental Advocates of New York, graded the senators on the basis of their votes on 43 environmental issues. Assembly members' grades were based on votes cast on 18 bills.
One of EAA's top priorities, a bill (S1759A) to expand testing of all public water systems for toxic chemicals, received bipartisan support.
Sen. Pam Helming (R-Canandaigua) and Assembly members John Lemondes (R-Jamesville) and Jeff Gallahan (R-Clifton Springs) joined the region's three Democratic legislators in support. The measure creates the state's first list of emerging contaminants for which all public water systems — even the smallest — must test.
Another bill (A160B) that won near-unanimous support would expand testing for lead in drinking water at schools. It lowers the contamination level that requires cleanup action from 15 parts per billion to 5 parts per billion. Byrnes was the only legislator in either chamber to vote 'no.'
On another front, all four Finger Lakes Assembly Republicans voted against a bill (A903) that would ban the spreading of fracking waste on highways. Even so, the measure passed both chambers and all four of the region's Republican senators backed it.
Votes on several other 2021 environmental bills split along strict party lines — as did the most important eco bill of 2019, the Climate Action and Community Protection Act. CLCPA requires steep cuts in the state's greenhouse gas emissions.
For example, all eight of the region's Republican legislators voted against a bill (S4095B) that would prohibit the sale or use of pavement products made from toxic coal tar, which have high levels of carcinogenic polycyclic aromatic hydrocarbons (PAHs). The region's three Democratic legislators voted 'yes,' and the measure passed both the Senate and the Assembly.
The Republican bloc also voted 'no' on a bill (A5082) that restricts hotels from offering guests personal care products in small plastic bottles. The stated goal is to reduce plastic waste by getting hotels to shift to bulk dispensers instead of individual plastic mini bottles.
A bill (s699a) that bans the sale and use of neonicotinoid-coated corn, soybean, and wheat seeds won Senate approval despite 'no' votes from all four Finger Lakes Republicans. The bill also bans the use of neonic pesticides in turf and ornamental plants because they've been linked to the death of bees, birds and fish.
Helming split with her three Finger Lakes Republican Senate colleagues when she voted for a bill (S5116c) that adds 1 million acres of wetlands to the areas protected by the state Department of Environmental Conservation. The bill passed the Senate 49-14, with O'Mara, Oberacker and Gallivan voting 'no.'
Currently, the DEC is only authorized to protect areas of at least 12.4 acres that appear on certain maps. However, EAA noted, "the maps being used have not been updated in two decades and there are many wetlands that are not included."
Wetlands are often critical to ecosystems and human health, the group said.
Meanwhile, an effort to address the rise of energy-intensive cryptocurrency mining passed the Senate 36-27 before stalling in the Assembly.
The bill (A7389), which received 'no' votes from O'Mara, Helming, Oberacker and Gallivan, was sponsored by Kelles, who has promised to reintroduce it in the next session.
The measure would establish a moratorium on the issuance of permits and permit renewals for electric generating facilities run on fossil fuels used to power energy-intensive proof-of-work authentication of cryptocurrency transactions.
Greenidge Generation operates a proof-of-work Bitcoin mine in Dresden using behind-the-meter power generated by burning natural gas. That facility is currently seeking to renew its Title V air permit, which expired in September.
O'Mara is a partner in Barclay Damon, a Syracuse-based law firm that has long represented Greenidge in its bid to obtain state permits and in its legal defense of lawsuits challenging those permits.
In 2015, O'Mara attended a private meeting in former Gov. Andrew Cuomo's executive suite for Greenidge officials to lobby the DEC commissioner and other senior administration officials on air permit rules.
The current DEC Commissioner, Basil Seggos, has stated that Greenidge has not shown compliance with the CLCPA climate law, but the agency hasn't yet ruled on the company's application to renew its air permit.
Kelles said her bill was intended to forestall others from copying Greenidge's use of an inefficient fossil fuel plant to power proof-of-work mining.
---
---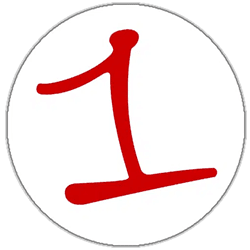 FingerLakes1.com is the region's leading all-digital news publication. The company was founded in 1998 and has been keeping residents informed for more than two decades. Have a lead? Send it to [email protected].