When will a fourth stimulus check be deposited into bank accounts? That question has loomed large in American politics after three stimulus checks worth $1,200, $600, and $1,400 were distributed by the IRS since the start of the coronavirus pandemic.
Last week a report found that a fourth stimulus check would not only be vital, but necessary for many Americans as they continue through the recovery process. The study by Capital One found that the U.S. economy was recovering more slowly than expected, and would continue on a sluggish path if another stimulus were not issued.
Why is a fourth stimulus check necessary?
Another check would help the lowest earners in the U.S. economy. The study found that low income earners were impacted most positively by the stimulus checks. However, the study also found that those stimulus checks were spent on essentials really quickly.
The findings showed that low income earners spent stimulus checks on essentials – like utility bills or rent – within months of receiving it. Since then, those low wage earners have fallen behind again – and need more direct aid assistance.
What economic factors would stop a fourth stimulus check?
Issues at U.S. ports have created a supply shortage across many industries. Commerce has struggled to keep up in the U.S. as demand from higher earners exceeds pandemic-era production levels.
For example, ports have been reported backlogged on the west coast due to a lack of crane operators to unload ships. While the U.S. government has stepped in to increase production at the ports – it doesn't change that the government may also be skeptical about giving U.S. consumers more money to spend during the holiday season.
Seniors still need a fourth stimulus check: Will they get one?
The Senior Citizens League says Congress needs to act. Last week the Social Security Administration announced a 5.9% increase of social security benefits. This Cost Of Living Adjustment means the average senior retiree will see an additional $92 in each month's check.
That said, COLA is inflation driven. Meaning, it's intended to keep up with inflation – not defeat it. As costs have skyrocketed during the pandemic – seniors have felt the pinch more than most other groups. For half of all Social Security beneficiaries – the monthly check issued by the Social Security Administration serves as their primary source of income.
"We've heard from thousands of them (seniors) who have exhausted their retirement savings, who have started eating just one meal a day, stated cutting their pills in half because they can't afford their prescription drugs, to list just a few of the drastic steps so many have had to take because of what inflation has done to them this year," Senior Citizens League Chairman Rick Delaney said.
The League is proposing a $1,400 stimulus for seniors. The group contends that inflation will take up most of the COLA that is as inconsequential as it is historic.
Here's who will get a fourth stimulus check worth $600 now
Farmworkers, meatpacking workers, and grocery store workers will all be eligible for a $600 stimulus check. The money is coming from a $700 million federal program.
At this point, there are execution questions: Like, how will the money be distributed? Federal officials haven't outlined the way the money would be distributed to those workers.
The IRS, who has handed out large portions of stimulus money to date has not provided any new information on whether they will be sending out fourth stimulus checks to these groups under the Biden directive.
---
---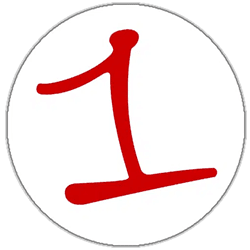 FingerLakes1.com is the region's leading all-digital news publication. The company was founded in 1998 and has been keeping residents informed for more than two decades. Have a lead? Send it to [email protected]