A fourth stimulus check worth $2,000 could become a reality soon as data mounts about success of past payments.
A new study by the Capital One Insight Center shows that three stimulus checks were not enough and a fourth direct aid payment would move the U.S. economy in the right direction. The study's authors Margaret Donnell, Melissa Bearden, Lance Guthrie, and Nick Karnovsky point out that the U.S. is a changed nation after the coronavirus pandemic.
"The pandemic's economic fallout was widespread, lower earners and a concentrated share of middle earners experienced more financial distress than higher earners," the group of authors wrote. Altogether that pandemic has killed 4.2 million people and made 200 million sick across the world. They attributed the rise of the Delta variant, along with easing restrictions on economic activity as reasons for prolonged issues. As of fall, "uncertainty over the trajectory of the pandemic continues to loom," prompting legitimate economic concern.
The Capital One Insight Center has been running studies every four to eight weeks with a representative group of U.S. residents on a range of topics, which brought them to the conclusion that a fourth round of stimulus checks could be necessary.
They broke down respondents into three groups: Those who made less than $25,000, $25,000 to $100,000, and over $100,000 per year. The three groups saw wildly different outcomes for how they moved through the coronavirus pandemic and those aforementioned economic uncertainties.
Why is recovery so slow for low income earners?
Simply put, recovery has been painstakingly slow for low income earners. "Income loss among Americans was widespread in spring 2020," they wrote. More than a third of all Americans reported decreasing or entirely lost incomes. "Yet a year later, while lower earners have seen relatively little improvement, the share of middle and higher earners reporting income loss has been halved."
Underemployment was an issue before, and now it's an even greater issue. Researchers found that 34% of white workers and 46% of black and latin workers were underemployed.
Child care is also a major issue. Schools and child care centers shut down during the pandemic- and not all of them reopened. Making matters worse, low income earners are even less likely now to be able to afford growing child care costs- as competition creates a supply shortage.
Why does a fourth stimulus check makes sense
The study found that 46% of low income Americans needed the money to cover basic expenses. If not for those payments- they would have come up short and faced serious consequences.
Once the third stimulus check was sent out in March and April through the American Rescue Plan recovery slowed even more. For one-third of low income earners- they said borrowing money from friends and family was necessary to cover basic expenses.
"We used the stimulus money to pay for child care so we could continue working," Melissa Agnessa told FingerLakes1.com. "My husband and I work two jobs that pay minimum wage, but it's not enough to cover our bills. We have two kids. Before the pandemic we were able to get by, because we worked third and fourth jobs. But child care has gotten too expensive, so we're stuck between paying for child care that we can't really afford, or one of us giving up work and not being able to put food on the table." Agnessa described it as an 'impossible situation'.
"I'm not sure what anyone expects people to do," she added. "People who don't work jobs that pay $50,000 or $75,000 a year don't have the luxury of picking-and-choosing how they manage their money. There just isn't enough to go around. Period."
What would a fourth stimulus check be if approved by Congress?
To be clear there are no stimulus checks currently planned. The recent confirmation of a 5.9% boost to Social Security benefits could be enough to spur a fourth stimulus check. The Cost of Living Adjustment, or COLA increase was calculated based on inflation. That is a reality that every American must live with- especially low income earners.
A petition calling for recurring $2,000 payments until the end of the pandemic has received around 3 million signatures. For now though, advocates just hope that one more stimulus check will be sent out to those lowest income earners.
---
---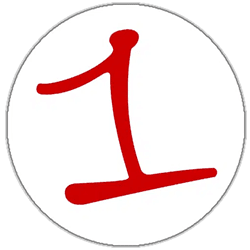 FingerLakes1.com is the region's leading all-digital news publication. The company was founded in 1998 and has been keeping residents informed for more than two decades. Have a lead? Send it to [email protected]