Billions of dollars has gone out to Americans in stimulus checks since the start of the coronavirus pandemic. Will there be a fourth stimulus check delivered to those who make less than $75,000 per year? That has been a major question on the minds of middle class Americans struggling to make ends meet — as the economy continues to slowly recover from the pandemic.
Right now money is continuing to be sent monthly to families with children — as part of the American Rescue Plan expansion of the Child Tax Credit. These payments of $250 or $300 per child 17 or under has been important — especially as kids head back to school. But what about direct aid payments to all individuals 18 and older?
The Biden Administration has pushed back against the idea — and getting centrist Democrats on board with additional stimulus payments has been as difficult as convincing Republicans. However, a petition for recurring $2,000 per month payments to all Americans until the coronavirus pandemic is over has gained 3 million signatures. 
Here's where a fourth stimulus check is coming in the U.S. as 2021 turns into the 'Year of the Stimulus'.
What kinds of stimulus checks are being issued at this point?
States have joined the stimulus movement — by issuing hundreds to people from different walks of life. Very few states have moved forward with universal payments to all individuals. In fact, California is the only state to issue checks to all individuals. 
Instead, specific groups of individuals are getting stimulus checks to bolster recovery. For example, full-time teachers in states like Tennessee and Florida are eligible for payments of up to $1,000. First responders in states like Florida were also eligible for stimulus checks. These payments were viewed as assistance to those who worked through the pandemic — and under tremendous stress during 2020.
Households in New Mexico that were not eligible for previous COVID-19 related stimulus checks are eligible for one-time payments of $750. Similarly, the state of Maryland has gone this route — issuing payments to those who qualified for the Earned Income Tax Credit in 2020. In New York an excluded workers fund was opened up, which granted non-resident workers that didn't qualify for federal stimulus checks to claim a one-time payment of up to $15,200. That fund has since been shuttered due to the volume of applicants — and New York miscalculating how many would ultimately qualify for the full-benefit.
Arkansas, Mississippi, West Virginia and approximately a dozen others have moved forward with stimulus checks to compensate for economic losses during the pandemic. Many of these states also have exceedingly low vaccination rates, which has prompted a new wave of rising cases.
What are people saying about a fourth stimulus check?
Lawmakers are split. Some want to see vigorous spending to all Americans — like the proposal to send $2,000 a month to everyone until the pandemic is over. While others want to see cautious spending — geared at specific groups or those who make less money. 
As for Americans hard hit by the coronavirus pandemic — they tell FingerLakes1.com that stimulus checks are needed. "The argument in recent weeks has been that there are jobs out there, but if those jobs don't pay enough to cover rent and basic expenses — what are we left with?" asked Jeremy Alison, a New York-based hospitality worker. He's taken to traveling to find the best opportunities and jobs based on competitive pay. "Everyone is paying more, but they aren't paying that much more."
Costs are rising in the U.S., too. Experts say a significant cost of living adjustment for Social Security recipients is coming due to the increased cost of most goods over the last 12 months. However, seniors aren't the only ones feeling that pinch. "We're all feeling it," Alison added. "Of course, seniors deserve the help. But we all do too."
---
---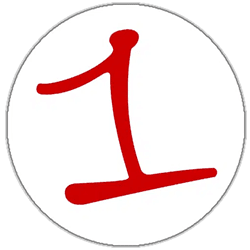 FingerLakes1.com is the region's leading all-digital news publication. The company was founded in 1998 and has been keeping residents informed for more than two decades. Have a lead? Send it to [email protected].