An unprecedented number of toxic blooms spread across the Finger Lakes on the "dead calm" afternoon of Wednesday, Oct. 6, in what was easily the most intense outbreak of the season, if not the decade.
Seneca, Cayuga and Canandaigua lakes were hit the hardest, but Skaneateles, Honeoye, Owasco and Keuka also reported what the state calls harmful algal blooms, or HABs, that day.
State officials confirmed 25 HABs on Seneca Lake, all but one between noon and 6:15 in the evening. Fifteen were concentrated along the northwestern shoreline stretching from Geneva south to just below Dresden.
"Volunteers along the northwest shore from Long Point to Geneva reported and documented extensive blooms along the shoreline and well out into the lake," Seneca Lake Pure Waters Association reported a day later. "The bloom was very intense, some longtime residents remarked that they had never seen anything like it."
Details on the blooms are provided in the state Department of Environmental Conservation's interactive map that tracks blooms statewide.
Cayuga Lake, which led the state in confirmed HABs earlier in the season, had 15 confirmed blooms on Oct. 6, when the lake was "still as glass," according to one volunteer monitor. That was more than any other single day on record.
While Cayuga reported 14 blooms on July 19 this year and about a dozen on one day in July 2019, those were not nearly as toxic as the Oct. 6 outbreaks, according to Nate Launer, director of outreach at the Community Science Institute in Ithaca. The bacteria microcystin was the predominant toxin, he said.
"They were all high-toxin," Launer said of last week's blooms. "Typically, September has the most high-toxin blooms. Who knows why it's October this year. Maybe the lake was warmer."
Launer said CSI had officially ended its HABs monitoring program for the season when the Oct. 6 outbreak forced volunteers back into action. "This is definitely the worst I can recall (because they were) extensive and widespread, all around the lake, and toxic," he said.
Canandaigua Lake had 17 confirmed blooms on Oct. 6, spread relatively evenly around the lake — all between noon and 6 p.m.
"Blooms extended along the vast majority of the shoreline, as well as several areas mid-lake," the Canandaigua Lake Association reported. "Heavy surface streaking of algae and 'pea soup'-like conditions were observed, in some cases extending 100+ feet off the shoreline.
"It was by far the most significant HAB event recorded this season, and was one of the more extensive bloom events we've observed since active HAB monitoring began in 2015."
On Oct. 4, microcystin toxins were detected in raw lake water supplied to the cities of Canandaigua and Gorham and the Village of Rushville. It did not reach any finished drinking water. Followup sampling of the raw and finished water in Gorham on Oct. 7 did not detect toxins. (Bloom toxins did reach Rushville's finished drinking water in 2018, and state officials banned drinking village water for several days).
Skaneateles Lake had seven confirmed bloom outbreaks on Oct. 6, five in the northern sections.
Last month, traces of microcystin were found in raw water drawn into the City of Syracuse's intake pipes in Skaneateles Lake. The city is seeking state approval to apply a pesticide to northern sections of the lake to try to prevent future blooms.
Honeoye Lake had three confirmed blooms on Oct. 6, while Owasco had two and Keuka had one. The other smaller Finger Lakes — Otisco, Hemlock, Conesus and Candice — did not have confirmed blooms on that day.
The unusual concentration of blooms in the northwestern quadrant of Seneca Lake on Oct. 6 was most likely cause by a combination of light breezes and erratic currents, according to Bill Roege, a board member of SLPWA.
Roege said blooms tend to build in the middle of the lake and get pushed by breezes and/or currents toward the shorelines.
They quickly break up when winds pick up and the water becomes choppy.
Blooms tend to form in warm, calm weather, often after rainstorms that have washed nutrient-laden runoff into the lakes.
Because warm water is a contributing factor to blooms, concerns have been raised by scientists and environmental groups that major water discharges from the Greenidge Generation power plant in Dresden may be a cause.
Gregory Boyer, a biochemist at SUNY-ESF, has stated in sworn affidavits that warmed water from the plant increases the chance of blooms in the Dresden Bay area.
The company, which has a permit to discharge up to 134 million gallons of water a day at temperatures up to 108 degrees into the Keuka Outlet, has denied its discharges contribute to toxic blooms.
On Oct. 6, one confirmed bloom was located at the mouth of Keuka Outlet where it empties into Seneca Lake. Another confirmed bloom was roughly two miles south of the outlet, while two others were within roughly two miles north. However, the most of the blooms in the lake's northwest quadrant on Oct. 6 were well over two miles north of the Keuka Outlet.
The northeast quadrant of Seneca had seven confirmed blooms Oct. 6, while the southern half of the lake reported three more.
Meanwhile, the DEC is conducting hearings at 1 p.m. and 6 p.m. today related to Greenidge's application to renew its air permits.
SLPWA had planned to hold a fundraiser at 6 p.m. today, but recently rescheduled the event to Oct. 20 due to the unintended scheduling conflict.
---
---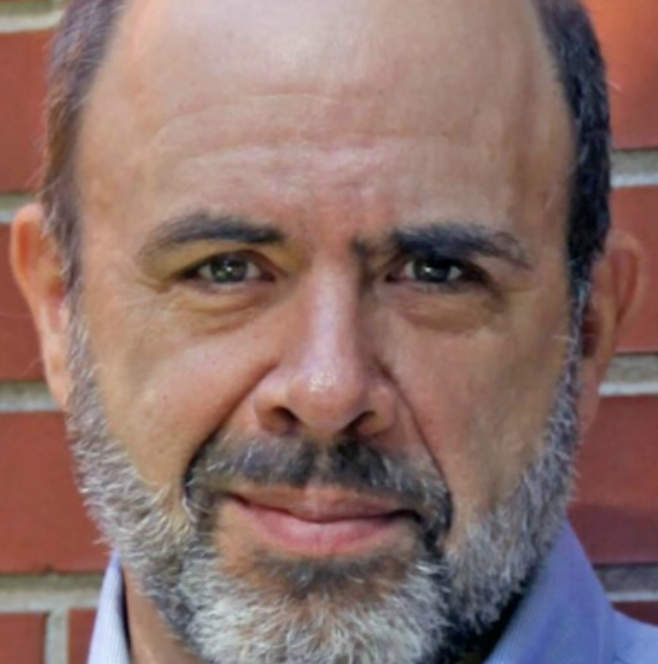 Peter is a three-time Pulitzer nominated reporter covering environmental issues through his first-of-its-kind digital publication The Water Front. He's won an array of Associated Press, UPI, and Society of Professional Journalist awards. His reporting on environmental issues continues to be featured in prominent New York publications and is available on FingerLakes1.com through an exclusive content partnership. Have a question or lead? Send it to [email protected].