So far, Wall Street isn't buying Greenidge Generation's pitch to investors that it's a "green" Bitcoin miner with a clear path to expand cryptocurrency operations at least ten-fold by 2025.
Within its first three weeks of trading as a public company, Greenidge shares (GREE) have fallen more than 45 percent — from $43.50 on Sept. 15, the first day of trading, to $23.82 at noon today.
Now the company that bills itself as "carbon neutral" is about to face a new level of public and regulatory scrutiny that will highlight a potential carbon emission roadblock to its touted Bitcoin mining buildout.
On Oct. 13, the state Department of Environmental Conservation will hold a pair of public hearings on Greenidge's bid to renew air emissions permits for its power plant in Dresden.
Environmental groups see it as a test case for the state. They seek to block the permit renewals or derail the company's plan to expand mining capacity — and double the energy consumption to support it — at Dresden by next year.
The more electricity the natural gas-fired plant generates, the more greenhouse gases it emits.
"The permits for the Greenidge Bitcoin mining facility must be resoundingly denied," the New York Public Interest Research Group said in a recent statement. "This is the first test to determine if New York State is serious about meeting its critical climate goals when it comes to the threat of Bitcoin mining."
NYPIRG is urging Gov. Kathy Hochul to impose a statewide moratorium on all cryptocurrency mining that relies on power-hungry proof-of-work verification, as Bitcoin does worldwide.
Earlier this year, a state bill to establish a moratorium on proof-of-work cryptocurrency mining passed the state Senate but died in the Assembly. The sponsor, Assemblymember Anna Kelles (D-Ithaca), has vowed to pursue the measure in the next legislative session.
Meanwhile, Seneca Lake Guardian and other environmental groups are seeking broad business and labor support for a statewide moratorium. SLG is sponsoring a webinar on the issue at 7 p.m. today.
When Greenidge announced in March that it planned to become a publicly-traded stock company through a reverse merger with support.com, it stressed its growth potential without delving into environmental risks.
Company officials said they expected the energy needed to power its Bitcoin operations in Dresden to rise from 19 megawatts in early 2021, to 45 MW by yearend, and then to 85 MW by 2022. According to the pitch to investors, the Dresden model would be replicated at other unnamed plants. Together, the Bitcoin mining operations would require at least 500 MW by 2025.
Initially, investors were excited enough to bid up support.com shares by more than 300 percent on the day merger plans were announced.
But the stock began to sag in the spring as multiple news reports focused on Bitcoin mining's large carbon footprint. On May 12, Tesla CEO Elon Musk tweeted that his company would no longer accept Bitcoin as payment for Tesla electric cars because of the environmental damage caused by Bitcoin mining's air emissions.
That headline-grabbing tweet clobbered the price of Bitcoin and further chipped away at support.com shares.
Within 42 hours of Musk's tweet, Greenidge issued a press release that stated its intention to make its Bitcoin operations "carbon neutral" by June 1. The company said it would do so by buying "voluntary carbon offsets from a portfolio of U.S. greenhouse gas reduction projects."
Greenidge soon began touting itself as "the first and only Bitcoin mining operation of scale in the United States that is 100 percent carbon neutral."
Meanwhile, the DEC had quietly required the company to explain to the agency how it intended to comply with the state's tough new air emissions standards.
Under the 2019 Climate Leadership and Community Protection Act, the state must reduce its carbon emissions by 40 percent by 2030, as measured against 1990 levels. A Climate Action Council is currently developing specific rules to enforce CLCPA mandates.
The law includes one provision that is particularly relevant to Greenidge's "carbon neutral" campaign: "The electric generation sector shall not be eligible (for greenhouse gas offsets)."
Greenidge has tacitly admitted that prohibition. In an Aug. 2, 2021 letter to the DEC, consultant David T. Murtha of ERM attempted to explain the company's compliance with CLCPA without a single mention of carbon offsets.
The Murtha letter also acknowledged a key change CLCPA requires in how the state measures power plant emissions. Henceforth, emissions created at a power station's fuel source (upstream emissions) must be added to the emissions from the plant itself (onsite emissions).
Currently, the DEC enforces CO2-equivalent emissions from the plants alone. Once CLCPA rules are finally laid down, it will have to enforce the total of both onsite and upstream emissions.
In its CLCPA compliance letter, Greenidge asserted that its combined emissions from the Dresden plant and that natural gas wells and pipelines that supply it are 70 percent less than the combined emissions from the plant in 1990, when it operated as a highly inefficient coal burner.
"Comparing the combined upstream and onsite potential emissions to the 1990 baseline (onsite and upstream combined) demonstrates a 70.3 percent reduction in GHG and CO2e emissions for the Greenidge facility," Murtha wrote.
However, the letter does not directly address the fact that the company's own estimates for its current CO2e emissions — onsite and upstream — exceed the limit on its Title V air permit of 641,878 tons a year by 63.6 percent.
In the Aug. 2 letter, Murtha projects current "potential-to-emit" onsite CO2e emissions of 573,626 tons per year and current upstream emissions of 476,797 tons. That totals 1,050,423 tons (or 952,968 metric tons, as shown in the company's chart) per year.
While Greenidge's Title V air permit expired Sept. 6, the DEC continues to enforce its provisions while it considers Greenidge's application to renew it for another five years. The company has not requested a change to the 641,878-ton CO2e limit.
Until the new CLCPA rules take effect, the DEC may choose to enforce onsite emissions alone rather than adding in upstream emissions.
But once those rules are established, it's not clear how Greenidge will meet the emission limit it seeks in its renewal application based on its current power usage — about 43 MW for Bitcoin mining as of July 31.
Asked how the company intends to cut its current emissions to meet the new CLCPA emissions rule, Greenidge plant manager Dale Irwin referred to a Sept. 9 company press release, which did not directly address the question.
While current generation and emissions levels present a challenge, the company has been telling investors that power used to run Bitcoin mining in Dresden will soar from the current 43 MW to 85 MW sometime next year.
Despite that anticipated hike in generation, Murtha's Aug. 2 letter projects that the company's onsite and upstream emissions will remain steady at current levels through 2026. (Irwin declined to address the question of how emissions could remain flat even as power generation grows.)
On Aug. 19, the DEC told WaterFront in a formal statement that the agency was reviewing the company's permit renewal application for completeness and for compliance with CLCPA.
On Sept. 8, in tandem with the DEC's announcement that the Greenidge air permit renewal application was complete, DEC Commissioner Basil Seggos tweeted: "DEC has not made a final determination on the permits and Greenidge has not shown compliance with NY's climate law."
One week after the Seggos tweet, Greenidge completed its merger and began trading on the Nasdaq exchange under the ticker symbol GREE. As part of the deal, support.com ceased trading as a public company, each of its shares were swapped for 0.115 shares of GREE, and it became a Greenidge subsidiary.
In the weeks leading up to the merger, support.com shareholders had experienced — or suffered through — a wild ride.
The stock that had traded at $2.10 before the merger announcement in March peaked at $59.69 during trading on August 27, only to fall to $11.80 on Sept. 14, the day before the merger actually closed.
The reasons for the spike and collapse had less to do with Greenidge's Bitcoin mining pitch than with the vagaries of "short-selling" and the unsuccessful attempts by retail investors on Reddit's WallStreetBets forum, among others, to force a "short squeeze."
The day before the merger closed, the implied price of Greenidge was $102.61 (based on the support.com closing price of $11.80 and the 0.115 exchange ratio). Instead, Greenidge opened its first day of trading at less than half that: $43.40.
From there, GREE continued to slide … with the exception of one bright spot.
On Sept. 28, with GREE shares languishing at $23.78, a securities analyst at B. Riley Securities issued a "BUY" recommendation for the stock and set a target price of $78.
The recommendation by analyst Lucas Pipes thrilled retail investors, ever hopeful of a short squeeze. One tweeted: "This price target from B. Riley was aimed right at the shorts. There's a real chance this opens at $50 with brokerage firm liquidations of short accounts taking the stock to $100 by 9:45 a.m. …"
Not quite. But the stock did crack $30 by late the next morning.
News reports noted the near 30 percent spike in the stock without mentioning that an affiliate of B. Riley Securities has had extensive financial ties to Greenidge this year, as spelled out the company's Sept. 15 filing with the Securities and Exchange Commission.
Within hours, GREE shares gave back almost all of the BUY recommendation bounce, closing Friday at $25.09.
Amid all the drama surrounding a potential short squeeze, Greenidge regularly sought to burnish its image as a "green" Bitcoin miner with excellent prospects for expansion.
Two hours before GREE first traded on the morning of Sept. 15, the company announced that it had placed orders for new 10,000 Bitcoin mining machines for a Bitcoin mining operation it planned to open in Spartanburg, S.C.
It described the move as its "latest step toward achieving 500 MW of Bitcoin mining capacity by 2025."
Greenidge CEO Jeff Kirt described the addition of the new mining rigs as "an important step in our commitment to expand our fully carbon-neutral capacity."
The release acknowledged that Kirt's "forward-looking statements are subject to a number of risks, uncertainties and assumptions" spelled out further in SEC filings.
In its 10-Q filing with the SEC on Sept. 23, Greenidge stated that it had signed a letter of intent for "our next bitcoin mining operation" in Spartanburg. "However," the filing continued, "we have not yet executed a binding agreement for the Spartanburg facility, no major terms have been agreed to between the parties, no commitment with respect thereto has arisen and there can be no assurance that a satisfactory agreement can be reached."
In July, the company had touted its intent to speedily close the coal ash landfill that it owns adjacent to the Dresden power plant in order to build a solar farm capable of producing up to 5 MW of power on the site.
In Kirt's words, the company would be "leveraging Bitcoin mining profits to fund the creation of a new solar farm at a landfill site we're going to close well ahead of schedule."
But the maximum solar energy output of the Lockwood Hills Landfill site solar farm was scaled back to 2 MW in the consultant's Aug. 2 letter to the DEC. And in its 10-Q filing late last month, Greenidge was silent on a timetable for closing the site or for building a solar farm on it. The filing described the landfill as a multi-million-dollar environmental liability.
The financial trade press has provided a wide range of opinions about Greenidge and its merger, ranging from laudatory to skeptical.
"The cryptocurrency mining market is hot and Greenidge appears well equipped to participate," Samuel O'Brient wrote last week on YRT News in support of B. Riley's $78 target for GREE shares. "The company is known for its eco-friendly tactics, which will come in handy as the clean energy boom continues."
But Brent Ericson, a blogger for Seeking Alpha, wasn't buying it.
"Is Greenidge Generation a 'green' bitcoin miner? No, it is not,"  Ericson wrote on Sept. 11. "It owns a gas power plant and intends on using the electricity generated to mine bitcoin. It is a major contributor of greenhouse emissions and environmental pollution."
---
---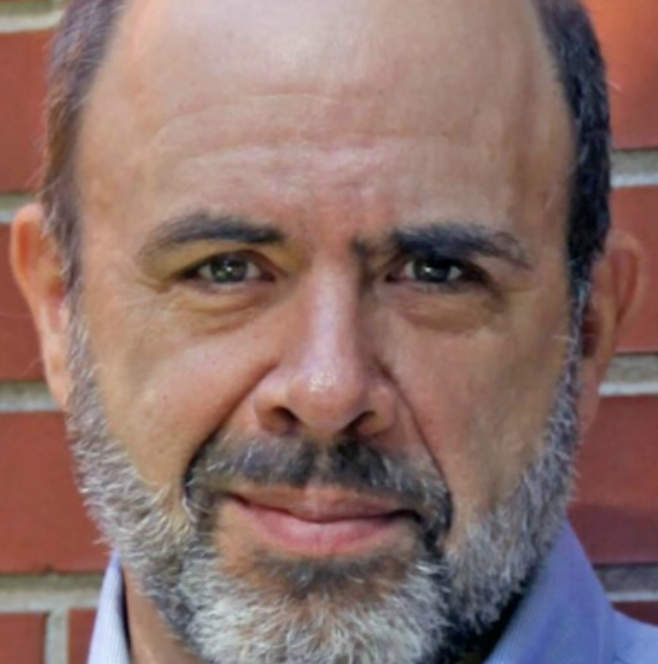 Peter is a three-time Pulitzer nominated reporter covering environmental issues through his first-of-its-kind digital publication The Water Front. He's won an array of Associated Press, UPI, and Society of Professional Journalist awards. His reporting on environmental issues continues to be featured in prominent New York publications and is available on FingerLakes1.com through an exclusive content partnership. Have a question or lead? Send it to [email protected].