The coronavirus pandemic fueled by the Delta Variant is creating a fall surge that no one wanted to see. Now there are renewed calls for a fourth stimulus check. Making matters worse, millions are out of work still — and jobless claims are continuing to rise. Extra unemployment benefits came to an end in early September, which many thought would mean more workers engaging with the economy. While some have gone back to work — a broader portion of previously unemployed workers have still not found gainful employment.
RELATED: Petition for recurring $2,000 stimulus checks hits milestone (FingerLakes1.com) 
For a full month now calls have been growing louder for another round of stimulus checks. While President Joe Biden seems uninterested in making them a reality — a few members of Congress have pushed the issue. 
Large groups of people are not experiencing economic recovery
There are major chunks of the population who are not seeing the economic recovery that was promised to them by leaders on the right or left. In the third round of economic relief payments through the American Rescue Plan put $1,400 in more than 169 million people's hands. However, thousands of checks still haven't gone out.
"I've been waiting," Elle Batone told FingerLakes1.com. "The IRS calls it a technical error, but at the end of the day I haven't received my third stimulus check yet. It was supposed to be $1,400." Batone has been receiving the child tax credit payments as outlined by the American Rescue Plan and IRS. "That's been helpful, but now that it's been so many months — we need more." The mother of two works a full-time and part-time job to make ends meet. But with two children it's not enough. The extra $1,400 from the third stimulus — or even a fourth relief payment in form of stimulus check would go a long way to helping her family's situation. "I can't just go get another job," she said. "Or if I want to find a job that pays enough to support my family that means going back to college or entering into a training program. There's no where to bring my children."
The Bureau of Economic Analysis says that in the second quarter of 2021 the U.S. economy grew at an annualized rate of 6.5%. The first quarter saw similar results. So, yes, the economy is improving — but the personal finances of millions of Americans still hangs in the balance.
Stimulus checks for seniors picks up steam
If a fourth stimulus check is sent out to Americans — many want to see it targeted. Either at a specific group — like older people living on Social Security — or the poorest of all Americans. Initially some discussions took place among members of Congress that another round of relief could only happen if it were going to be targeted at those who make, say, less than $40,000 per year. 
However, as Congress appears uninterested in sending out another round of direct relief payments or stimulus checks — the Senior Citizens League has launched a petition calling for $1,400 payments to retirees on Social Security.
They say it's due to inflation — and even as Social Security is expected to get it's biggest bump in decades — direct stimulus would be the most effective way to bring these households into equilibrium. "Soaring inflation has taken a toll on household finances of retired and disabled Social Security recipients," the advocacy group says.
Margaret Taylor, a 74-year-old, from Michigan who spoke with FingerLakes1.com agreed. "It just isn't enough," she said of Social Security. "They talk about a 6% increase like an extra $1,000 or $1,200 over a year will make a difference. Everything costs so much more money than it did 20 months ago. Blame the pandemic, blame the changing times. Blame whatever you want. Seniors need more. We need it bad."
Don't worry — stimulus checks for seniors have been done before. Several times actually. Check out this breakdown of when they've happened — and how it has panned out for their economic recovery.
---
---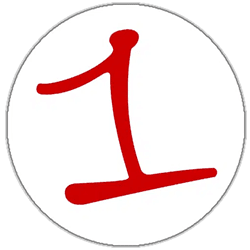 FingerLakes1.com is the region's leading all-digital news publication. The company was founded in 1998 and has been keeping residents informed for more than two decades. Have a lead? Send it to [email protected]