For weeks Americans have been waiting to learn whether Congress will approve a fourth round of stimulus checks. Now, a petition to send $2,000 checks to most Americans on a monthly basis for the duration of the coronavirus pandemic is nearing a new milestone.
The #MoneyForThePeople petition has crossed 2.9 million signatures on Change.org. As it closes in on 3 million signatures many wonder if it's closer to becoming reality. 
How did the $2,000 stimulus petition begin?
The petition was started by Stephanie Bonin in 2020. A lot has changed since then, but the U.S. economy remains on shaky ground. In fact, jobless claims increased again this week as the economy struggles to get going with high COVID caseloads in many states. The petition calls for $2,000 for each adult and $1,000 for children.
"The most common reason (people sign) is that uncertain feeling," Bonin told Newsweek. "We're still in uncertain times. And it's times like this that it feels like people go back into a fear-based life."
Unemployment claims are still rising. This as businesses across the country try to get workers on the books ahead of the holiday shopping season.
"The recovery hasn't reached many Americans – the true unemployment rate for low-wage workers is estimated at over 20% and many people face large debts from last year for things like utilities, rent and child care," Bonin wrote in an update on Change.org. "Our country is still deeply struggling."
What are people saying about a fourth stimulus check? Why is another $2,000 so important?
The IRS is still processing millions of tax refunds, child tax credit payments (which are ongoing), and stimulus checks. In fact, officials say it could take up to 120 days to process the tax refunds alone. And as of late-September the IRS backlog of tax returns was in the millions.
It's money that many Americans are desperately waiting for. "I never received any of my stimulus checks," Christina Ragozzino told FingerLakes1.com. The Ohio resident is one of hundreds who reached out to our newsroom after recent reporting on the historic IRS backlog. "Never received a single check, after two different presidents promised payments."
Missing checks is one problem. Another is the money state labor departments and the IRS is attempting to reclaim after alleged errors. Math error letters, audit notices, and other documents from state DOL's have gone out to millions across the U.S. demanding hundreds, if not thousands back.
Joseph Abraham, a Pennsylvania resident said the lack of proof is what's most frustrating. "They say I was mistakenly overpaid," he told FingerLakes1.com. "There was no proof, of course. No accountability. Nothing about when, why, or how. They don't care that the money was spent on necessities and can't just be handed back."
That frustration is why so many Americans are hoping for another round of stimulus checks. "I have not had any earnings in 2021 because of COVID, and now the state has decided they want the money back." Abraham says he sent a dispute to the state of Pennsylvania, but it wasn't acknowledged.
$2,000 stimulus in upcoming infrastructure bill?
Given the political realities around the gridlock in Washington, D.C. and skepticism among moderate Democrats about spending trillions on additional stimulus checks it's unlikely that it happens. In fact, it's making an infrastructure bill difficult to achieve within Democrats' own conference.
---
---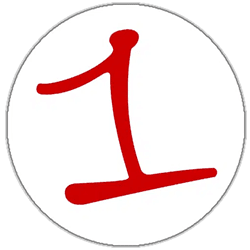 FingerLakes1.com is the region's leading all-digital news publication. The company was founded in 1998 and has been keeping residents informed for more than two decades. Have a lead? Send it to [email protected]