Governor Kathy Hochul has taken action in an attempt to reduce climate change in the transportation sector.
She has signed a bill that would make all vehicles need to be zero-emissions by 2035 as well as directed the DEC to release a proposed regulation that would diminish air pollution from trucks.
"New York is implementing the nation's most aggressive plan to reduce the greenhouse gas emissions affecting our climate and too reach our ambitious goals, we must reduce emissions from the transportation sector, currently the largest source of the state's climate pollution," Governor Hochul said. "The new law and regulation mark a critical milestone in our efforts and will further advance the transition to clean electric vehicles, while helping to reduce emissions in communities that have been overburdened by pollution from cars and trucks for decades."
Under the new law, new off-road vehicles and equipment sold in New York are targeted to be zero-emissions by 2035, and new medium-duty and heavy-duty vehicles by 2045. The law also requires the development of a zero-emissions vehicle development strategy by 2023, which will be led by the New York State Energy Research and Development Authority (NYSERDA) to expedite the implementation of the State policies and programs necessary to achieve the law's new goals.
DEC Commissioner Basil Seggos said, "Today's announcement demonstrates New York's commitment to reduce climate-altering greenhouse gas emissions from the largest source of greenhouse gas emissions, the transportation sector. The codification of our EV goals and Advanced Clean Track regulation will combat the detrimental effects of climate change while reducing ozone, particulate matter, and mobile source air toxic pollution in communities that have borne the brunt of pollution from vehicles for far too long. When adopted, this new regulation will require an increasing percentage of all new trucks sold in New York to be zero-emissions vehicles beginning with the 2025 model year, cementing our state as a national leader on actions to address climate change while spurring economic opportunities and helping to reduce air pollution."
NYSERDA President and CEO Doreen M. Harris said, "Stronger regulations to reduce emissions will help our communities, particularly in densely populated, underserved areas, which typically face higher levels of pollution from trucks and vehicles. Today's announcement will help creates a more sustainable future, meaning all New Yorkers can embrace a lower carbon footprint and healthier places to live and work, as we accelerate toward meeting New York State's clean transportation goals under the Climate Leadership and Community Protection Act."
State Department of Transportation Commissioner Marie Therese Dominguez said, "Protecting our environment from the imminent threat of climate change is a top priority for our state, our nation and the entire world. By signing this landmark legislation, Governor Hochul has put New York State front and center in the fight to reduce greenhouse gas emissions and make New York a worldwide leader in combating global climate change. Transportation is an integral part of everyday life in New York and by taking these steps to reduce emissions, we are ensuring a better New York and a better world for future generations."
Using California's Advanced Clean Trucks Rule as a template, the proposed regulation would require truck manufacturers to transition to clean, electric zero-emission vehicles. Truck manufacturers would be required to meet a certain annual sales percentage of zero-emission trucks, which will vary among vehicle weight classes, beginning with model year 2025. By the 2035 model year, at least 55 percent of all new Class 2b-3 pickup trucks and vans, 75 percent of all new Class 4-8 trucks, and 40 percent of all new Class 7-8 tractors sold in New York State will be zero-emission. The proposed regulation provides medium- and heavy-duty truck manufacturers with several compliance options and would require a one-time reporting from applicable truck fleets.
Many of New York's disadvantaged communities, predominantly home to low-income Black, Indigenous, and People of Color, are adjacent to industrial facilities and transit routes with heavy truck traffic. The proposed regulation would help address disproportionate risks and health and pollution burdens affecting these communities and puts New York on the path towards all zero-emission short-haul drayage fleet in ports and railyards, and zero-emission "last-mile" delivery trucks and vans.
Meeting CLCPA requirements will require substantial reductions in greenhouse gas emissions from the transportation sector and the adoption of electric technologies, such as electric passenger vehicles, trucks, and buses. In May, the Climate Action Council's Transportation Advisory Panel provided the Council with its recommended strategies, including the adoption of California's zero-emission vehicle sales requirement.
Medium- and heavy-duty trucks (those weighing greater than 8,500 pounds) are the second largest source of Nitrogen Oxides emissions from mobile sources although these trucks represent approximately five percent of New York's 10.6 million registered vehicles. A portion of downstate New York State does not meet federal health based national ambient air quality standards (NAAQS) for ozone and has been categorized as a non-attainment area.
The proposed regulations complement New York's ongoing efforts and investments to electrify the transportation sector and help achieve the State's ambitious climate goals. New York is investing more than $1 billion in zero emissions vehicles over the next five years. Active medium- and heavy-duty truck initiatives include zero-emission truck purchase vouchers through the New York Truck Voucher Program (NYTVIP) and the New York City Clean Trucks Program, the "EV Make Ready" initiative to help expand electric vehicle use, fleet assessment services, and the $24 million electric Truck and Bus Prize Challenge.
Senator Todd Kaminsky, Chair of the Senate Environmental Conservation Committee, said, "Thanks to the Climate Leadership and Community Protection Act, New York envisions a not-too-distant future where electric vehicles dominate our roads. The challenge of transforming our transportation sector is imperative to combating climate change—and the steps taken today are exactly the bold, aggressive and necessary action required to help us meet those goals, reduce our carbon footprint and ultimately save our planet. Thank you to Governor Kathy Hochul for signing the measure, to Senator Harckham and Chair Englebright for their sponsorship, and to Commissioner Seggos and DEC for their work on the proposed regulations"
Senator Tim Kennedy, Chair of the Senate Transportation Committee, said, "It's imperative that we prioritize sustainable reforms that will continue to underscore our commitment to high quality transportation and a greener, environmentally-just New York. Through the signing of this legislation, we're encouraging green, forward thinking standards statewide, and building upon the ambitious agenda set forth by the CLCPA."
Senator Pete Harckham said, "The best way to ramp up our fight against the climate crisis is to transition to new vehicles that are entirely free of carbon and other toxic emissions, and so I am thankful to Governor Hochul for signing the zero emissions legislation. My partner on the bill in the State Assembly, Steve Englebright, deserves our gratitude as well. The devastation from Tropical Storm Ida proves, once again, that half-measures in dealing with climate change are of little benefit to us. We need to take decisive action right now, and enacting this law shows how New York can lead the way to positively impact our environment."
Assemblymember Steve Englebright, Chair of the Assembly Environmental Conservation Committee, said, "We need to take aggressive action to reduce greenhouse gas emissions to successfully combat the climate crisis. Transitioning to zero-emission vehicles, as called for in this legislation, will help to dramatically reduce the dangerous pollutants that are contributing to climate change, harming our environment and causing health problems for New Yorkers. The extreme weather events we are facing are escalating and causing increasing loss of life – the time to act is now. I wish to thank Governor Hochul for signing this bill into law."
Assemblymember William Magnarelli, Chair of the Assembly Transportation Committee, said, "Long-term efforts are required if we want to effectively take steps to protect our environment. Greenhouse gas emissions and air pollution from the transportation sector are major contributors to the problematic climate change our environment is faced with. By taking steps now, and setting goals of zero-emissions by 2035, New York can continue to be a leader in environmental protective measures."
In 2020, New York, 14 additional states, and the District of Columbia agreed through a Memorandum of Understanding to develop an action plan to accelerate the electrification of buses and trucks, including to consider adoption of the California regulation. Participating states committed to work together to accelerate the market for zero emission medium- and heavy-duty vehicles, including delivery trucks, box trucks, and buses. The collective goal is to ensure that 100 percent of all new medium- and heavy-duty vehicle sales be zero emission vehicles by 2050, with an interim target of 30 percent zero-emission vehicle sales in these categories of vehicles by 2030.
In April 2021, New York and 11 other states asked President Biden to put the U.S. on a path to ensure all vehicles sold in the country are zero-emissions. The letter asks the federal government to set standards to ensure that all new passenger cars and light duty trucks are zero-emission by 2035, and that medium-duty and heavy-duty vehicles are zero-emissions by 2045. The states also encouraged the Biden Administration to advance new electric vehicle tax credits, enhanced existing electric vehicle tax credits, funding for investment in charging, and fueling infrastructure and other reforms.
DEC encourages New Yorkers to review and comment on the proposed regulation that was included as part of a virtual stakeholder meeting conducted in February of this year. The draft regulations (available for review on the DEC website) will be available for public comment until 5 p.m. on Nov. 17, 2021, and a virtual public hearing will be held at 2 p.m. on Nov. 9, 2021. The proposed requirements to shift to zero-emission trucks, in addition to the State's ongoing, multi-agency and authority efforts and investments to electrify the transportation sector, will help New York meet its ambitious climate goals and federal air quality standards, especially in the New York City metropolitan area.
New York State's nation-leading climate plan is the most aggressive climate and clean energy initiative in the nation, calling for an orderly and just transition to clean energy that creates jobs and continues fostering a green economy as New York State recovers from the COVID-19 pandemic. Enshrined into law through the Climate Leadership and Community Protection Act, New York is on a path to achieve its mandated goal of a zero-emission electricity sector by 2040, including 70 percent renewable energy generation by 2030, and to reach economy wide carbon neutrality. It builds on New York's unprecedented investments to ramp-up clean energy including over $21 billion in 91 large-scale renewable projects across the state, $6.8 billion to reduce buildings emissions, $1.8 billion to scale up solar, more than $1 billion for clean transportation initiatives, and over $1.2 billion in NY Green Bank commitments. Combined, these investments are supporting more than 150,000 jobs in New York's clean energy sector in 2019, a 2,100 percent growth in the distributed solar sector since 2011 and a commitment to develop 9,000 megawatts of offshore wind by 2035. New York will build on this progress and reduce greenhouse gas emissions by 85 percent from 1990 levels by 2050, while ensuring that at least 35 percent with a goal of 40 percent of the benefits of clean energy investments are directed to disadvantaged communities, and advance progress towards the state's 2025 energy efficiency target of reducing on-site energy consumption by 185 trillion BTUs of end-use energy savings.
---
---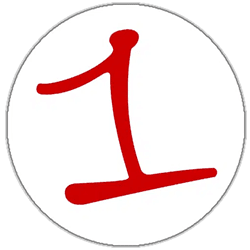 FingerLakes1.com is the region's leading all-digital news publication. The company was founded in 1998 and has been keeping residents informed for more than two decades. Have a lead? Send it to [email protected].