Unemployment benefits for jobless workers in New York expired over the weekend and that means more than a million will have to get back to work. Employers are excited, citing the demand for services and a lack of workers to keep doors open. The $300 weekly bonus to unemployment benefits in New York expired, which was originally $600 as part of the federal CARES Act, then cut in half during recent months as part of the American Rescue Plan.
But there are a number of reasons why it might not be that simple. Child care, concerns around the coronavirus pandemic as the Delta Variant continues to surge in the U.S., seasonal changes, and outright career changes made during the economic shutdown in 2020 are all contributing to a smaller labor force.
"They've managed to prevent very large numbers of Americans at the lower end of the income distribution from becoming absolutely destitute, they're now able to pay rent, they're now able to provide some modicum of support not only for themselves, but also their family members," explained Amit Batabyal. He's a professor of economics at RIT. ""Some of these jobs for which employers can't find enough takers will get occupied, by which I mean, you will have some of these jobs being filled by people who were previously unemployed and did not necessarily have to accept the first job that came their way."
While many have focused on getting jobless workers employed – jobless rates across the state are significantly lower than they were at the start of the pandemic, and in many regions, less than one-full percentage point lower than pre-pandemic rates.
This means there will be another impact brought on by less money getting infused into jobless benefits or unemployment programs.
"People who were spending money are going to be spending even less, because they're spending even less, that's going to have a negative impact on the economy, because some part of the economy is driven by Consumer spending, and of consumers simply don't spend as much as before, then that as acts as a damper, as far as economic growth is concerned," Batabyal added. He explained the phenomenon, which has been reported throughout the U.S. in states where those federal benefits ended early.
"The evidence that we've seen so far is that for the roughly 25 or 26 states that have ended benefits early, and I'm not talking about New York right now, other states in the union that have ended benefits early… yes, you have seen a slight uptick in employment. But that uptick is very small," Batabyal continued. "Even though there are benefits, you have large numbers of people who are still not a part of the labor force, even though the benefits have ended. And this basically, largely, I think, demolishes the story, that people are just not working, or even looking for work, because of the existence of these unemployment benefits, and if they were to go away, people would come by in the droves to join the labor force."
There are a handful of reasons for it – whether it's a lack of affordable child care, concerns about the ongoing coronavirus pandemic, or simple movement between careers and jobs – the labor force is not what it was before the pandemic. Many people who relied on service or hospitality jobs before the pandemic realized that during a public health crisis it's an unreliable way to make a living – so they moved on.
Will it recover? It's possible, but economists agree that it will simply take time for the 'new normal' to take shape.
---
---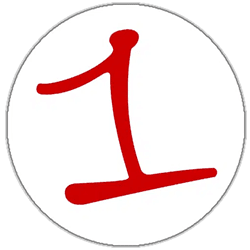 FingerLakes1.com is the region's leading all-digital news publication. The company was founded in 1998 and has been keeping residents informed for more than two decades. Have a lead? Send it to [email protected]