Downtown Geneva has welcomed a new store on Exchange Street: ScentSational Scents and Soaps. It's owned-and-operated by first-time entrepreneur, Damita Bonnemere (originally from Peekskill, N.Y.), who opened ScentSational Scents and Soaps last Thursday, July 15.
Customers are greeted by an abundance of natural fragrances that are good for both mind and body. Beautifully crafted local soaps, bath bombs, candles, body butters, and many more products are arranged along the walls of the store, and almost all products are made by Bonnemere in the back of her business.
The focus is on distributing safe, natural bath and shower products for all skin types to use on a regular basis.
Bonnemere chose to open her shop in Geneva because of how welcoming and interested the Geneva community was when she began to sell her products at the farmer's market for two years. Additionally, Geneva BID helped Bonnemere with finding a space for her business along with finding vendors and other aspects of opening a business.
"It is less common for people of color to have retail spaces downtown, especially because this is such a big tourist area, but one of the reasons we chose Geneva is because of how inclusive it is," Bonnemere said. "We felt very welcomed and supported here. The city itself has been very supportive."
As a black woman in the business field, Bonnemere has only experienced the Geneva community supporting her aspirations and business since opening last Thursday. The products in ScentSational Scents and Soaps have been selling quickly. Specifically, her homemade shower steamers, which are used for aromatherapy, have been quite popular amongst her customers.
Bonnemere hopes ScentSational Scents and Soaps to become a space for diversity to grow and be a part of the change within Geneva so that it can be a city full of different markets full of a variety of cultural expressions and ideas to diversify the community.
In fact, ScentSational Scents and Soaps promotes and encourages this idea of diversity by supporting small, local businesses, especially businesswomen.
"We want to support women-owned and minority-owned businesses and vendors because, traditionally, they don't necessarily have a platform," Bonnemere said. "We don't exclude anyone, so if someone has a product they would like to host, we would love to do that, but we definitely want to showcase products from minorities."
The goal of ScentSational Scents and Soaps is to support women of color through selling their products, which can be seen and purchased in the store. Bonnemere has hand-painted wine glasses from a local artist, who is a woman of color, and 3-dimensional dessert candles from another artist. Bonnemere hopes to gain more local vendors from Ontario County to advocate for their businesses as well as hers.
Products from ScentSational Scents and Soaps have been made with great care and consideration in the back of the shop by Bonnemere herself. All products have benefits for both skin and mind through aromatherapy and only using natural ingredients in her products.
Bonnemere's favorite product and biggest recommendation is her shower steamers, which promotes aromatherapy to keep a clear and calm mind. With multiple scents available, this product has become quite popular amongst her customers.
"With this product (shower steamers), you can put it at the bottom of your shower and have fifteen to twenty minutes of heaven, then go out the door." Bonnemere said. "I would definitely recommend them."
Within the next few years, Bonnemere hopes for the business to grow. By the end of August, an Etsy shop will be online for ScentSational Scents and Soaps. This will give customers within Ontario County and outside the ability to make purchases. Throughout the fall, Bonnemere will also be looking to build an e-commerce website in addition to the Etsy shop.
As for the near future, Bonnemere plans to set up a section in the shop for customers to create their own bath oils so they are customizable for each customer and 5% off for Hobart and William Smith Students who show their HWS OneCard.
Geneva BID will also be giving ScentSational Scents and Soaps a grand ribbon welcoming on July 29 at 11:00am, so make sure to stop by and visit ScentSational Scents and Soaps to see and smell all of the delightful treats.
---
---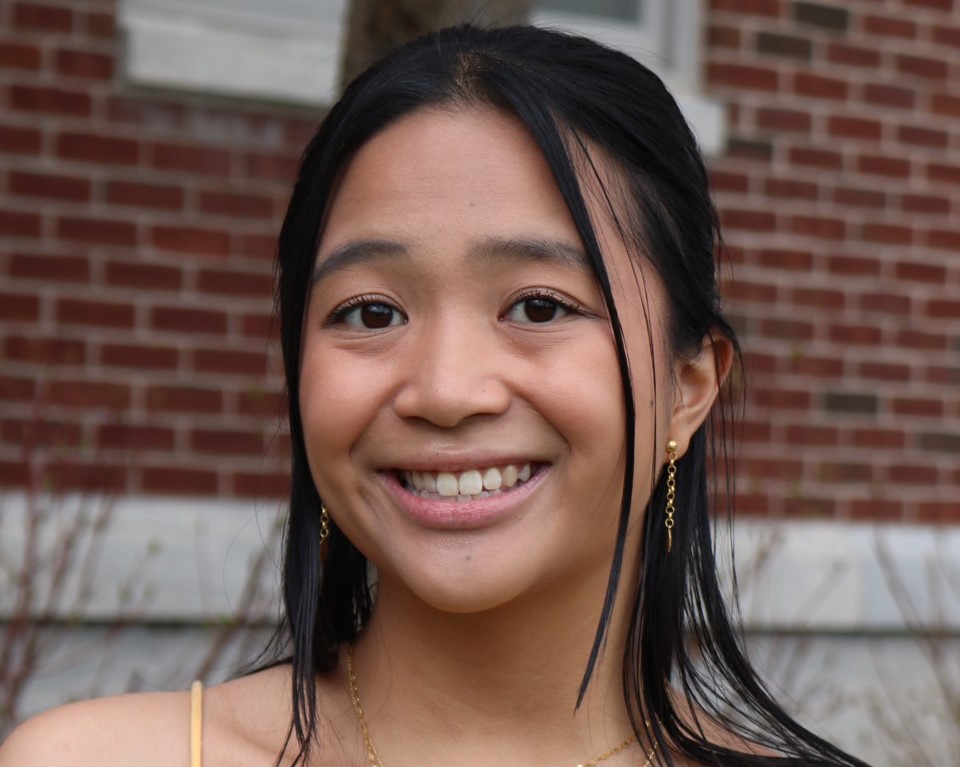 Abigail Leyson is a Stamford, Connecticut native and a senior at Hobart and William Smith Colleges. She's covering events in the Finger Lakes from Geneva. Have an idea for a story? Send it to [email protected].