The Finger Lakes Community College chapter of Phi Theta Kappa, the honor society for two-year colleges, inducted 185 members for the 2020-21 academic year.
Phi Theta Kappa promotes scholarship, leadership, service and fellowship. FLCC's chapter, Alpha Epsilon Chi, was chartered in 1981 and provides leadership, service and scholarship opportunities for members. Membership requires completion of 15 hours of associate degree coursework and a GPA of 3.0. Phi Theta Kappa members also serve as campus ambassadors.
New members are listed below by county and town:
ALLEGANY
Wellsville: Morgan Barber
BROOME
Endwell: Joseph Temple
CAYUGA
Cayuta: Samantha Dudgeon
COLUMBIA
Hudson: Walter Hill
DUTCHESS
Beacon: Andrew Singh
ERIE
Cheektowaga: Angela Ballard
GENESEE
Byron: Rose Hubbard
LIVINGSTON
Avon: Jennifer Clark, Grace Clements
Geneseo: John Christie
Hemlock: Danielle Meek
Lima: Mariah McGuire, Ezekiel Sonoga
Livonia: Emily Keefer
Springwater: Samantha Gossage
MONROE
East Rochester: Laura Forero
Fairport: Kaitlyn Hoitt, Joy-Chi Laneri, Lydia McNally
Greece: Timothy Obilisundar-Delaney
Hilton: Ryan Beutel, John Pfeffer
Honeoye Falls: Caroline Chudnick, Chester Doskos, Leah Herring
Mendon: William Allen
Pittsford: Nicole Goodnough
Rochester: Delia Hanley, Tyler Koster, Tanisha Mason, Grant Rodriguez, Julianna Skill, Alejandra Washington
Webster: Leah Shammah, Webster Dalton Talbot
NEW YORK CITY BOROUGHS
Astoria: Matthew Burges
Bayside Hills: Catherine Rivers
Bronx: Olga Grajeda-Giske, Lisa Lawrence
Brooklyn: Zakaria Gassab, Natalie Saint-Cloud, Jessica Sokolovsky
New York: Geoffrey Awinyo, Elyse Robinson
Queens Village: Ahaila Mohabir
South Ozone Park: Rayad Hardial
Staten Island: Otto Cocozello
ONONDAGA
Clay: Leslie Strobeck
Jordan: John Pritchard
Syracuse: Benjamin Lanning, Amber Orr
ONTARIO
Bloomfield: Austin Bonbrake, Riley Gardner, Alycerose Griffiths
Canandaigua: Ashlyn Badger, Shelby Brennessel, Inez Burkard, Jessica Butler, Kelly Callon, Ashley Durkee, Olivia Fiero, Sophia Garlock, Aimee Hawkins, Derek Laflam, Heather Lindquist, Hannah Lochner, Lydia Miller, Carter Moore, Aaron Pierce, Mitchell Steedman, Francesca Tiermini, Jenna Wallace, Jaida White, Emma Whitehead, David Zabliski, Patrick Zufelt
Clifton Springs: Octavio Mateo
Farmington: Chloe Bliss, Gabrielle Constantino, Bianca Laudise, Kasey Lawrence, Linda Mesick
Geneva: Aaliyah Beverly, Ariyanah Beverly, Giavanna Crawford, Melissa Gradwick
Susanna Howard, Lindsey Johnston, Aneesah Lattimore, Thomas Lloyd-Jones, Augustine Long, Rosa Long, Mary Mazzarese, Alejandro Rudas
Hall: Jason Mosher, Kaitlin Smith
Honeoye: Samantha Colf
Manchester: Caitlin Hale, Kenneth Schrom, Stacey Swanger, Caitlin Unger
Naples: Jake Cratsley, Mary Kathyrn Riesenberger
Phelps: Hannah Galloway, Nathan Mahoney
Shortsville: Gavin Davis
Stanley: Allison Harford, Katrina Meyer
Victor: Corey Baiera, Alyssa Baird, Adam Cary, Samantha Catholdi, Gabrielle Landry, Alfonso Montes, Bonnie Pestle, Liam Richards, Katrina VanOrman
ORANGE
Monroe: Esther Taub
Painesville: Matthew Schunk
OSWEGO
Cleveland: Patricia Geldof
PUTNAM
Carmel: Gail Vilchez-Mahi
SENECA
Lodi: Mary Cabot
Ovid: Jamie Bruning, Jamie Vazquez
Seneca Falls: Taylor Brignall, Mariah Dunham, Angel Gonzalez, Kristen Poole, Victor Tumbiolo
Waterloo: Kendall Cornwell, Exzavier Mattei
STEUBEN
Campbell: Nathaniel Carlin
Plattsburgh: Jaclyn Bennett
Savona: Kalyska Payne
SUFFOLK
Brentwood: Maria Arocho
TIOGA
Spencer: Marisa Alton
TOMPKINS
Lansing: Kaitlin Aasen
WAYNE
Lyons: Janaye Austin, Jacob Stearns
Macedon: Nigel Butler, Shannon Kirbis, Elisabeth McKee, Zackary Morrison, Kaitlyn Nichols, Nicklaus Sapienza
Marion: Alycialee Divelbliss, Jessica Mander, Alejandra Vargas
Newark: Cora Barbera, Phoebe Bates, Jacob Boughton, Samantha Compton, Madison Dillon, Kaylee Dunn, Allison Hines, Mercedes Logins, Hoalai Luong, Susanna Maclaren, Cynthea Valcore
Ontario: Sarina Barber, Treavor Barnhart, Jacob Kachmaryk
Palmyra: Carla Charland, Kim Dey, Elizabeth Hannig, McKenzie Heusler, Maureen McClelland, Morgan Pieters, Elizabeth Wagner
Walworth: Leah Terry
Williamson: Cody Beland, Olivia Masker, Jordan Williams
WYOMING
Strykersville: Paige Shoemaker
YATES
Keuka Park: Morgan Kingsley-Hunt, Philip Simmons
Middlesex: Megan Walker
Penn Yan: Jessica Cintron, Natalie Dawley, Alexandra Hudson, Robert Phillips, Brendan Pinckney, Lindsey Vankeuren
Rushville: Gabrielle Doran, Samuel George
---
---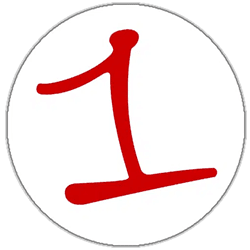 FingerLakes1.com is the region's leading all-digital news publication. The company was founded in 1998 and has been keeping residents informed for more than two decades. Have a lead? Send it to [email protected].