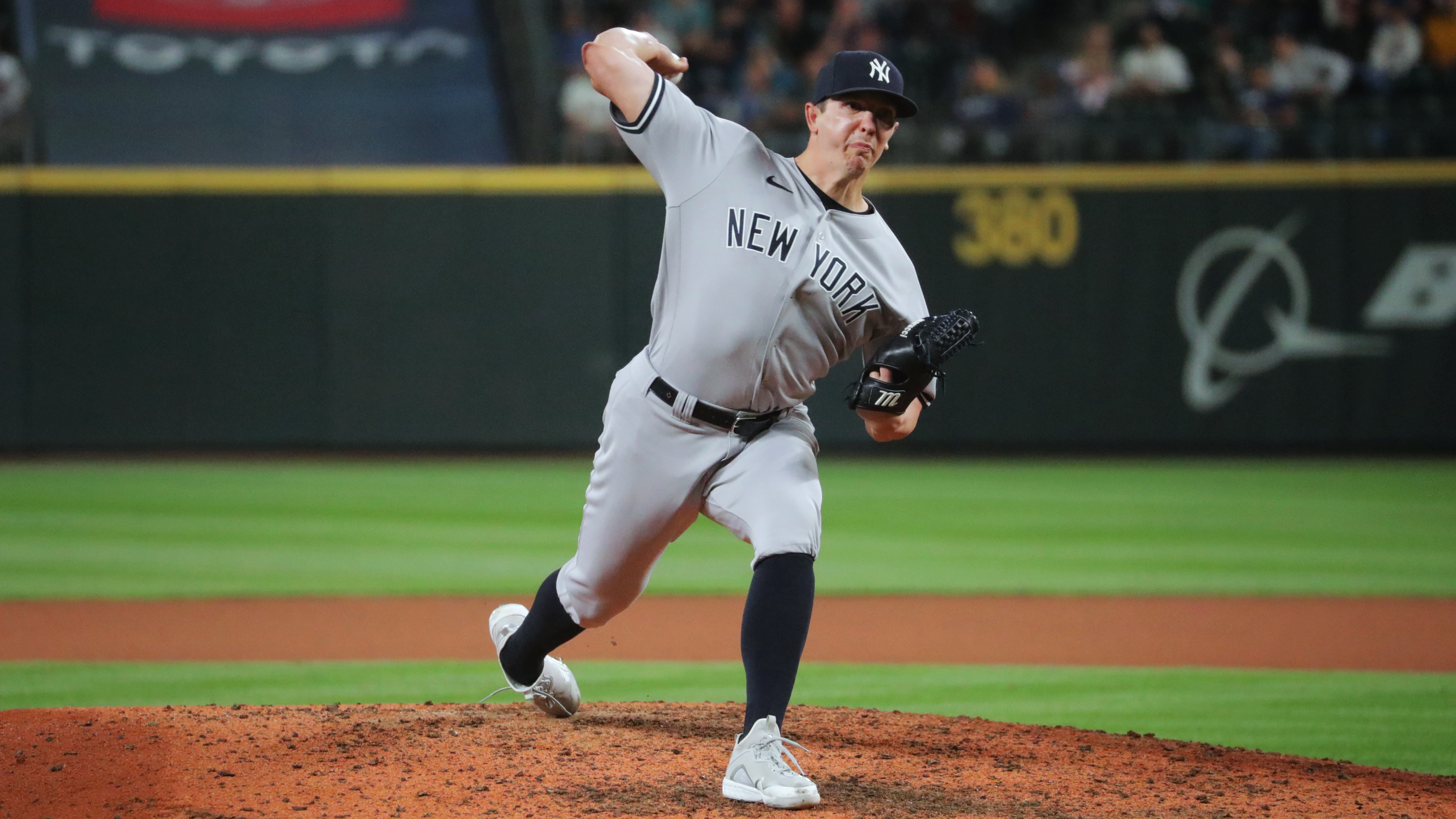 Domingo Germán's late-morning rush for a root canal prompted the Yankees to scramble their pitching plans on Wednesday, tabbing Nick Nelson as a starter and scrapping most of the envisioned relief lanes. Yet by the fifth inning, the plan was somehow right back on track.
About 12 hours after undergoing that emergency procedure, Germán entered to toss three innings out of the bullpen. Aaron Judge hit his team-leading 20th homer and the Yankees cobbled together a pitching plan, holding on for a 5-4 victory over the Mariners at T-Mobile Park.
New York scored five early runs off All-Star left-hander Yusei Kikuchi, with Luke Voit and Gleyber Torres collecting RBIs in a three-run first inning before Judge crushed a two-run 429-foot shot to left field in the second.
By then, however, Nelson was out of the game, as he was unable to finish the first. Right-hander Luis Cessa restored order, hurling 3 1/3 scoreless frames before yielding to Germán, who allowed three unearned runs and struck out five.
GAME HIGHLIGHTS:

Kyle leads sports coverage and hosts the Concrete Jungle podcast. Have a lead or question? Send it to [email protected].