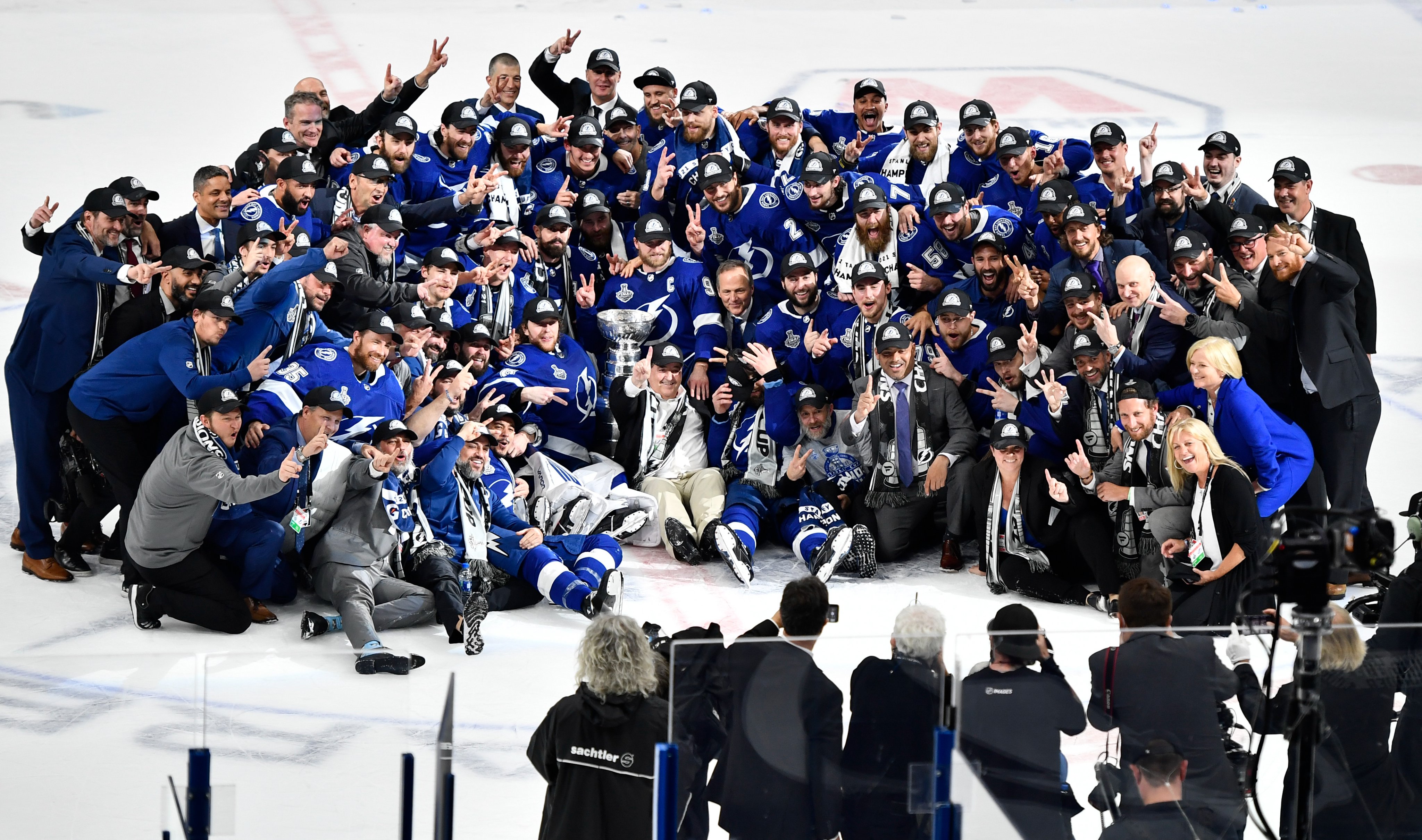 Quieting the din inside Amalie Arena for just a moment, Gary Bettman looked over to the Tampa Bay Lightning and reached back into the dark days of the pandemic perhaps one last time.
The NHL commissioner beckoned not just captain Steven Stamkos but the entire team over to touch, kiss and hoist the Stanley Cup as champions once more. It was a far cry from the tradition of presenting hockey's holy grail to the captain to take back to his team, and the Lightning sent out another pandemic hockey season like they did the last — by winning their second championship in 10 months.
It was a familiar sight for the back-to-back champions, the NHL affiliate of the Syracuse Crunch, even if it was different in every possible way.
After the Lightning beat the Montreal Canadiens 1-0 on Wednesday night to end the final in five games, Stamkos hoisted the Cup in front of 18,110 fans — 18,110 more than the last time he did back in September.
Pyrotechnics went off around him to celebrate not only Tampa Bay winning during a pandemic once again but the end of another grueling season played against the backdrops of protocols, restrictions and heartbreak. As Stamkos took another lap with the Cup, players held up their phones to capture video of the fans, the confetti and the joy of being able to really, truly celebrate.
"Full arena, incredible energy and another championship in Tampa," Bettman said. "It feels like things are normal."
Winning has become normal for the Lightning, who did so this time relying on their playoff MVP goaltender, Andrei Vasilevskiy, and the only two Tampa Bay players on the ice without their names on hockey's holy grail.

Kyle leads sports coverage and hosts the Concrete Jungle podcast. Have a lead or question? Send it to [email protected].