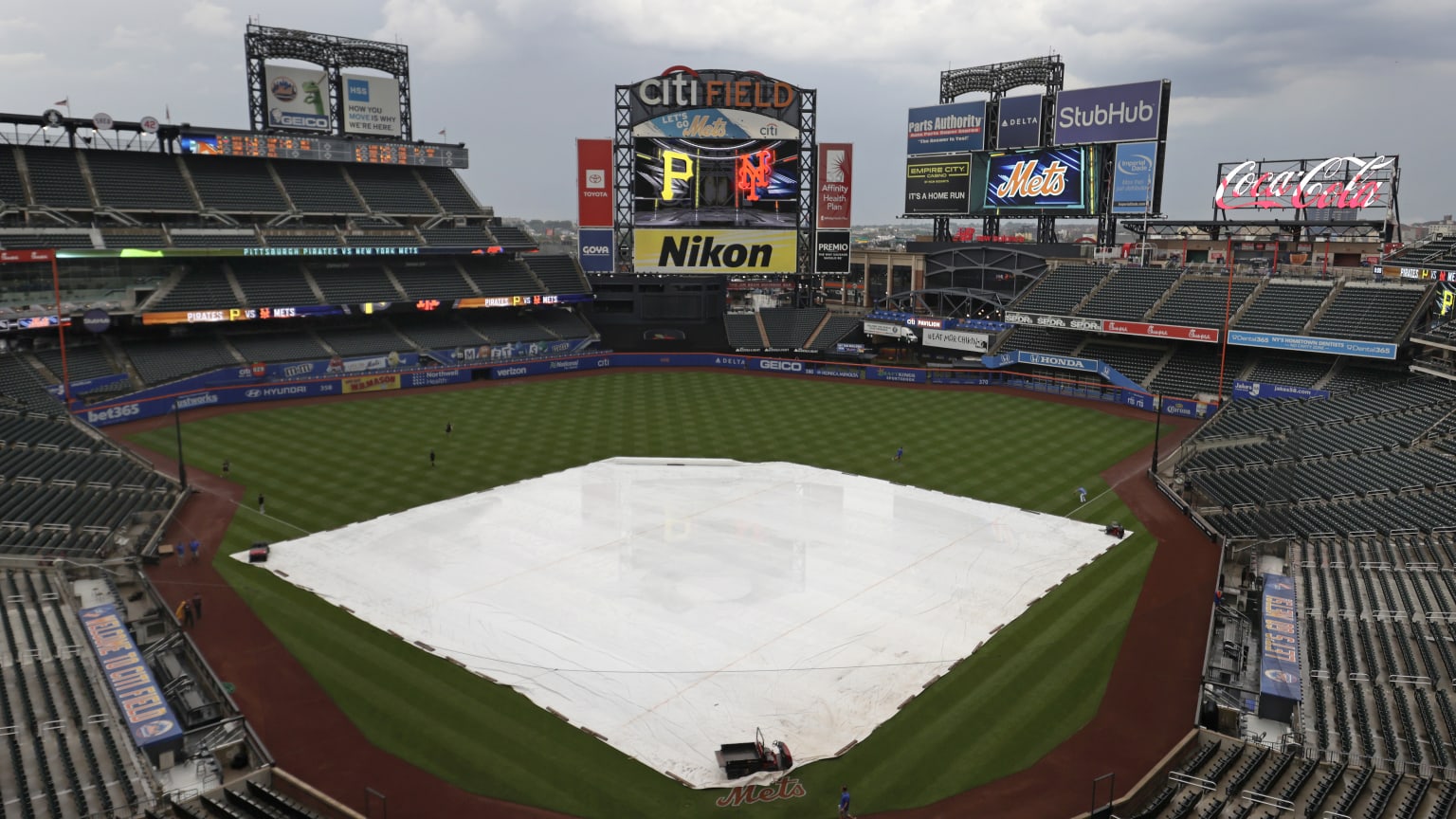 Hardly a week passes without a postponement for the Mets, who have endured near-constant weather issues throughout this season. Their latest postponement occurred on Thursday, when heavy rain prevented them from playing their scheduled game against the Pirates at Citi Field. The teams will make it up as part of a single-admission doubleheader beginning at 4:10 p.m. ET on Saturday.
That seven-inning doubleheader will be the Mets' 10th of the season, making them the first team since 1978 to have that many before the All-Star break. The Mets are scheduled to play at least 13 doubleheaders this season, resulting in the loss of 52 regulation innings — the equivalent of nearly six full games.
Although that has disrupted their schedule, the loss of innings has also helped the Mets avoid overtaxing their pitchers.
"That's an interesting way of seeing it," manager Luis Rojas said. "I praise the decision of the seven-inning doubleheaders, of having those in baseball. I think they work really well."
Only tickets for Saturday's originally scheduled 4:10 p.m. game will be valid for the doubleheader. Fans holding tickets for Thursday's game can either exchange them for a comparably priced ticket to another 2021 game (excluding the Sept. 10-12 Subway Series) or use them as credit for a higher-priced game. Full ticketing information is available at Mets.com/Rain.
The Mets plan to push Thursday's starting pitcher, Taijuan Walker, back one day to start on Friday. Marcus Stroman will also move back a day to start Game 1 of Saturday's doubleheader, followed by Tylor Megill in the nightcap. The Mets still haven't decided who will pitch on Sunday; it could be Jacob deGrom, if he feels up to coming back on short rest.

Kyle leads sports coverage and hosts the Concrete Jungle podcast. Have a lead or question? Send it to [email protected].