Two separate attacks on officers at the Elmira Correctional Facility resulted in five officers being treated at the hospital according to the New York State Correctional Officers and Police Benevolent Association.
The first incident occurred Friday, June 4th when an officer ordered an inmate from a Special Housing Unit to exit the shower and the inmate refused. The officer entered the shower when the inmate took a fighting stance and attempted to punch the officer after refusing to put his hands behind his back. Two officers reportedly put him in a body hold and brought him to the ground. Force was used after the inmate reportedly bit one officer in the wrist and hand. The inmate then bit the second officer in the left arm. Additional staff arrived and were able to get the inmate under control to cuff and put in a Special Housing hearing room.
In total four officers were injured from this incident. Two officers were treated by Elmira Correctional Facility medical staff and remained on duty. The two officers that were bit were sent to Arnot Ogden Medical Center.
The inmate who attacked officers is a 23-year-old serving a 14-16 year sentence for the conviction of second-degree kidnapping, first-degree rape, first-degree criminal sexual act and first-degree sex abuse charges in 2016 in Suffolk County. NYSCOPBA reported that the arrest occurred after he and two fellow gang members robbed a teenage couple and beat the male then raped the female.
The second attack occurred on Sunday June 6th and resulted in an officer obtaining a ruptured eardrum from an incident outside the mess hall.
NYSCOPBA reports that an inmate was given orders and did not comply. When exiting the mess hall took an aggressive stance toward corrections officers. The inmate was placed in a body hold but still combative on the ground but became compliant after being placed in handcuffs.
The inmate is a 24-year-old serving 8 years for the conviction of second-degree criminal possession of a weapon and second-degree attempted robbery charges in Orange County in 2018.
Three officers were sent to Arnot Ogden Medical Center for treatment after this incident.
In a statement, Mark Deburgomaster , NYSCOPBA Western Region Vice President said, according to WENY: "Just last week we reported on eight officers that were injured as a result of inmate attacks at Elmira Prison. Today, once again, we report two assaults that left seven officers injured, one with a serious ear injury. The one attack was committed by a gang member who was convicted of brutally beating a young teenage couple and gang-raping the girl when he was 17 years old. State Legislators need to open their eyes to the type of violent inmate that is left in the prison population. They have no regard for anyone and will attack staff without the slightest provocation. This violence will continue until they realize all they have done with their progressive agenda is put our members at risk."
---
---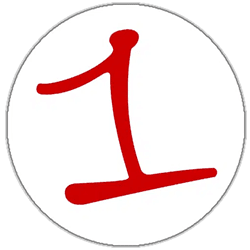 FingerLakes1.com is the region's leading all-digital news publication. The company was founded in 1998 and has been keeping residents informed for more than two decades. Have a lead? Send it to [email protected]