The New York State Department of Environmental Conservation and Finger Lakes Land Trust announced the acquisition of a conservation easement on 126 acres in the town of Caroline in the Six Mile Creek Watershed as part of New York State's Water Quality Improvement Project Program.
DEC awarded FLLT more than $641,000 in a WQIP grant for this and other projects in the Six Mile Creek Watershed to help protect the city of Ithaca's public drinking water supply.
"Protecting water quality is a top priority for DEC and our partners across New York State," DEC Commissioner Basil Seggos said. "Working with Finger Lakes Land Trust on projects like today's acquisition announcement is proof of our sustained commitment to protecting drinking water and open space for future generations of New Yorkers."
"This project will help ensure Ithaca's drinking water supply while at the same time conserving an iconic family farm and scenic woodlands that provide a backdrop to the hamlet of Brooktondale," said Finger Lakes Land Trust Executive Director Andrew Zepp. "The Land Trust is delighted to have the opportunity to work with the DEC and make projects like this possible."
Known as the Lounsbery property, this parcel is upstream of the city of Ithaca's drinking water supply and wholly within the Six Mile Creek watershed. The acquisition adds to a previously acquired conservation easement of more than 13 acres in the town of Dryden that was also supported by this WQIP grant. The parcel has more than 6,200 feet of frontage on Six Mile Creek. To protect the creek, FLLT established a 24-acre environmental protection zone around the water that will contain a riparian buffer that will be restored with assistance from the Tompkins County Soil and Water Conservation District. The FLLT also received funding from the city of Ithaca and Tompkins County to provide long-term stewardship of the easement.
The Lounsbery property covers approximately 48 acres of forested lands and more than nine acres of wetlands. These naturally occurring features contribute to critical source water protection, helping to slow down runoff after storm events, filtering and absorbing pollutants, and reducing drinking water treatment costs. Buffers also provide valuable wildlife habitat.
By working cooperatively with landowners and local communities, the Finger Lakes Land Trust has protected over 26,000 acres of the region's undeveloped lakeshore, rugged gorges, rolling forest, and scenic farmland. The FLLT owns and manages a network of over 35 nature preserves that are open to the public and holds perpetual conservation easements on 157 properties that remain in private ownership. Additional information about the Finger Lakes Land Trust may be found at https://www.fllt.org/.
New Round of WQIP Land Acquisition Funds Now Available
Grant applications are now being accepted for the Consolidated Funding Application (CFA) until 4 p.m. on July 30, 2021, which includes funding for WQIP land acquisition projects for source water protection. For additional information, including program details, requirements, maximum award amounts, required match, and project type descriptions, view DEC's WQIP webpage.
Additional DEC Efforts to Protect Drinking Water Sources
Earlier this month, DEC and the New York State Department of Health (DOH) announced a new initiative, the Drinking Water Source Protection Program (DWSP2), in collaboration with the Departments of Agriculture and Markets and State to assist municipalities with developing and supporting drinking water source protection programs. As part of DWSP2, communities can take advantage of a number of implementation strategies to protect their source of drinking water. Implementation strategies may include zoning ordinances, intermunicipal agreements, training, or land acquisition. For communities who choose to use land acquisition as an implementation strategy, WQIP land acquisition funds could be a great resource for them to protect their source water. Up to 40 volunteer communities, including the city of Ithaca, will work with technical assistance partners to develop programs that proactively protect public drinking water supplies. To learn more about DWSP2, visit the DEC website.
Governor Andrew M. Cuomo continues to increase investments for clean water infrastructure projects, including the State's unprecedented $4 billion commitment to ensure that all New Yorkers have access to clean water. As part of the state's Environmental Protection Fund, the WQIP supports projects to improve water quality, reduce the potential for harmful algal blooms (HABs), and protect drinking water across the state. DEC has announced more than $37 million for 37 land acquisition projects to date. In addition to land acquisition projects for source water protection, WQIP grants are awarded for municipal wastewater treatment, nonagricultural nonpoint source abatement and control, salt storage, and aquatic habitat restoration.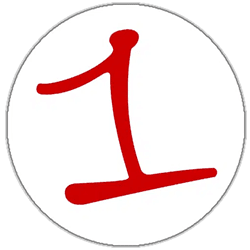 FingerLakes1.com is the region's leading all-digital news publication. The company was founded in 1998 and has been keeping residents informed for more than two decades. Have a lead? Send it to [email protected]