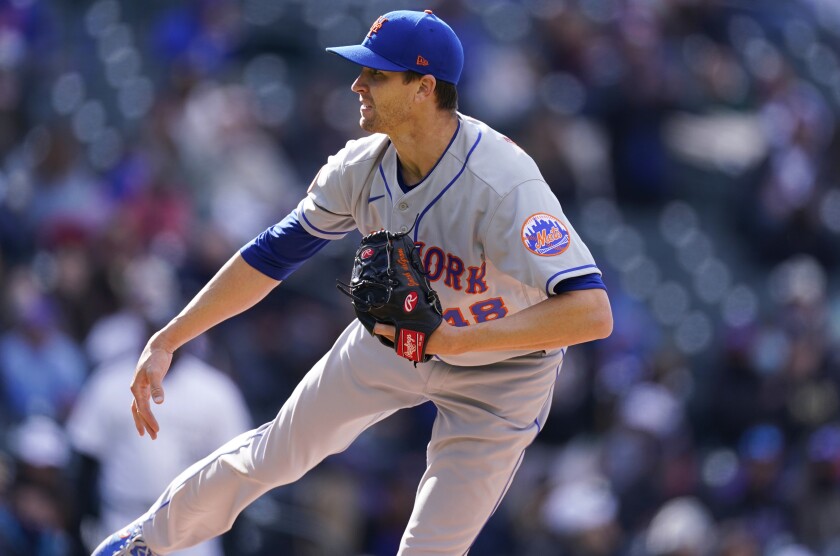 Eventually, all streaks must end.
The Mets' four-game winning streak, which was snapped with a 7-2 loss to the Rockies in Game 2 of Saturday's seven-inning doubleheader at Coors Field, may seem modest. It was nonetheless their longest since 2019, which says more about the 2020 Mets' issues than it does about the shortened season. So the Mets, who came from behind to win, 4-3, in the opener of the twin bill, were sorry to see their winning streak go.
They were also optimistic, knowing that, unlike in 2020, more four-game winning streaks likely await them this summer. Plenty more, if the Mets get to where they want to go.
Their streak-buster was, in many ways, a dud of a game from the Mets' perspective. Starting pitcher Joey Lucchesi lasted only three innings, allowing all three of his runs in the first. New York kept the game tight until reliever Jacob Barnes served up a three-run homer to Josh Fuentes in the fifth, which provided the final margin.
GAME 1 HIGHLIGHTS:
GAME 2 HIGHLIGHTS:

Kyle leads sports coverage and hosts the Concrete Jungle podcast. Have a lead or question? Send it to [email protected].