The NASDAQ stock market responded with wild enthusiasm today to Greenidge Generation Holdings Inc.'s announcement of plans to become a publicly traded company later this year.
Fueling that excitement was the company's stated intention to boost is current 19-megawatt Bitcoin mining operation at its Dresden power plant to "at least 500 megawatts" — mostly at other locations — by 2025.
Atlas Holdings, the Greenwich, Conn., private equity firm that owns Greenidge, has positioned itself to cash in on the red-hot market for Bitcoin-related shares.
Greenidge intends to go public in late summer by merging with Support.com, a NASDAQ-traded services company that saw its share price leap by more than 250 percent this morning on the news.
Support.com's stock had closed at $2.14 Friday afternoon. It opened Monday morning at $7.97 and rose as high as $9.45 before closing at $7.10.
The stock's trading volume today was more than 1,000 times its daily average, while the company's total market value shot by roughly $100 million.
As part of the deal, Support.com will provide $33 million in cash to Greenidge and become its subsidiary. After the deal is closed, Support.com shareholders and optionholders will control about 8 percent of Greenidge, while Atlas Holdings will take 92 percent.
The biggest winner appears to be Andrew Bursky, co-managing partner and the reported majority owner of Atlas.
As part of the announcement, Greenidge told potential investors that it expects its Bitcoin operation in Dresden to more than double to 41 megawatts by this summer, and then to more than double again to 85 megawatts by the end of next year.
The company's stated plan to exceed 500 megawatts of Bitcoin processing by 2025 would depend on opening Bitcoin operations at other power plants, at sites that were not disclosed.
In touting the deal, Greenidge said it enjoys significant advantages over its competitors because it owns its own generating plant. The Dresden facility produces mining power at a low $22 per megawatt hour without any risk from third-party power purchase agreements, it said.
"Greenidge is expected to be the only U.S. public company operating a vertically integrated power generation asset and bitcoin mining operation," the company's press release said.
However, Greenidge's plan to expand bitcoin processing in Dresden depends on the company's success in winning a local permit. That hurdle is complicated by heavy resistance from Finger Lakes environmental groups.
The Sierra Club, Committee to Preserve the Finger Lakes and Seneca Lake Guardian have sued Greenidge and the Town of Torrey Planning Board for its initial approval of a site plan that calls for four new buildings to house new Bitcoin computer equipment, or "miners."
The Yates County Planning Board has since voted to recommend against approving the site plan, and the Torrey Planning Board is expected to reconsider its action next month.
The environmental groups have urged the state Department of Environmental Conservation to weigh in on the potential negative impacts on Seneca Lake, but the agency has declined to do so.
Greenidge was built between 1937 and 1953 to burn coal. Atlas acquired the plant in 2014 and converted it to burn primarily natural gas in 2017.
After its initial plan to sell intermittent power to the grid went bust, Greenidge began testing Bitcoin processing in late 2018.
The proposed Bitcoin expansion into new buildings would drive up Greenidge energy production, triggering inevitable increases in toxic air emissions, noise levels and Seneca Lake water intakes and discharges. The DEC has insisted that all of those negative impacts would fall within existing permit limits.
Because the power Greenidge generates for Bitcoin processing never reaches the electric grid, it is not subject to regulation by the state Public Service Commission.
While voting to declare the plant's "behind-the-meter" power use to be outside the PSC's jurisdiction, the commission's interim chair, John Howard, expressed concerns and urged state environmental regulators to pay close attention.
Howard said the Greenidge case "portends something we should be very careful of …. finding high-load data servers running on fossil generation I don't think is a very good long-term play."
The extreme energy demands of Bitcoin processing have drawn increased alarm worldwide in recent months — expressed by sources ranging from China to Microsoft founder Bill Gates.
In 2019, China's economic planning commission listed crypto-currency mining as an industry it plans to eliminate because it "seriously wastes resources" and/or pollutes the environment.
In an interview this month, Gates said: "Bitcoin uses more electricity per transaction than any other method know to mankind….It's not a great climate thing."
So far, New York regulators have downplayed the threat.
The DEC has deferred to the Torrey Planning Board to serve as "lead agency" in analyzing environmental consequences Greenidge's aggressive Bitcoin expansion.
Environmental advocates have argued that the agency has long regulated Greenidge with a light touch by:
— Ignoring the plant's toxic coal ash landfill when ruling that the restart of the plant would have no serious environmental consequences.
— Waiving a full environmental impact statement.
— Deciding not to require the plant to install modern closed-cycle cooling to drastically reduce the plant's tremendous Seneca Lake water withdrawals and discharges.
— Allowing the plant to discharge coolant water at temperatures up to 108 degrees into Keuka Outlet, a DEC-designated trout stream. (Trout are stressed when temperatures exceed 70 degrees.)
The plant's intake pipe lacks screens to protect fish, as required by the federal Clean Water Act. The DEC gave Greenidge five years to correct the deficiency.
Experts said the plant's warm water discharges were likely contributors to blooms of toxic algae that plagued Dresden Bay from 2016 through 2019 (though not last year, when the entire lake was spared many blooms).
Greenidge officials have mounted a PR campaign to counter the environmental groups that are trying to stop the Bitcoin expansion. In newspaper OP-EDs and full-page advertisements, it has labeled the opponents "ideological" and accused them of spreading lies.
Meanwhile, Greenidge and Atlas have been quietly raking in profits from the move to Bitcoin mining, riding a surge in the cryptocurrency's price.
The price of a Bitcoin has shot up from $4,000 in late 2018 when the plant first tested the processing equipment to $56,293 today. Bitcoin can be purchased on a Bitcoin prime trading platform.
Greenidge told investors today that it had mined 1,186 bitcoins at a net variable cost of about $2,869 per bitcoin for the twelve months ended February 28.
As part of its plans to ramp up Bitcoin operations in Dresden and beyond, Greenidge has introduced a new team of leaders.
Tim Fazio, co-managing partner of Atlas Holdings, will serve as chairman of Greenidge Generations Holdings (GGH). Jeff Kirt will be chief executive officer, and Ted Rogers will serve as vice chairman.
Dale Irwin, CEO of Greenidge Generation, will continue to run GGH's power plant and Bitcoin mining operations in Dresden.
---
---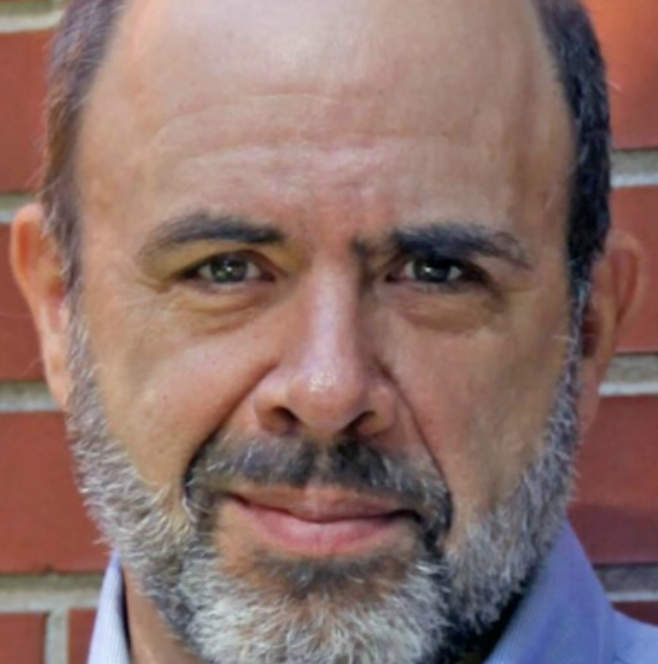 Peter is a three-time Pulitzer nominated reporter covering environmental issues through his first-of-its-kind digital publication The Water Front. He's won an array of Associated Press, UPI, and Society of Professional Journalist awards. His reporting on environmental issues continues to be featured in prominent New York publications and is available on FingerLakes1.com through an exclusive content partnership. Have a question or lead? Send it to [email protected].