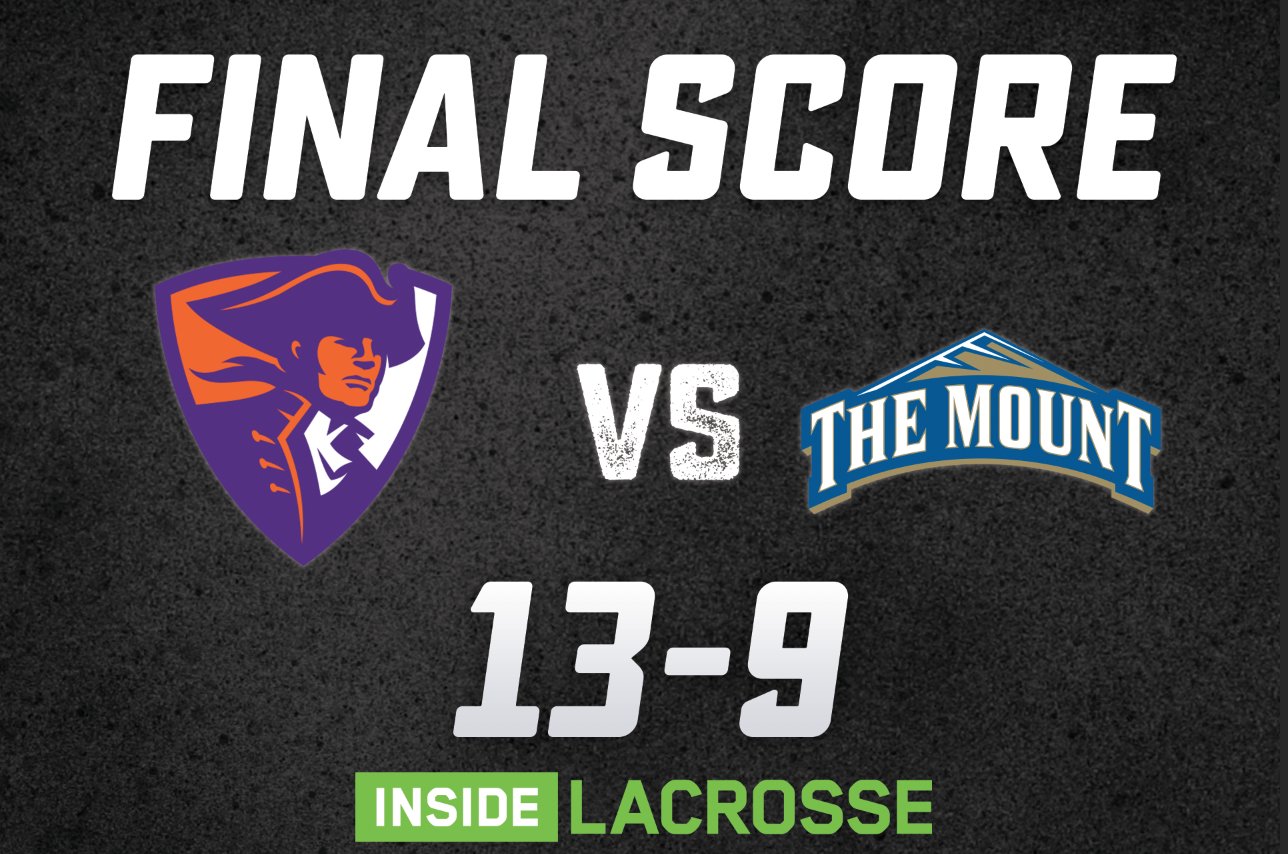 For the second time this season, the Hobart College lacrosse team defeated Mount St. Mary's University 13-9. The Statesmen scored five straight in the first half on the way to a 7-4 halftime lead and held off a late charge by the Mountaineers.
Hobart (2-1, 2-1 NEC) dominated the faceoff X, winning 19-of-25 on the day. Sophomore Adam Shea was 15-of-19 with a game-high 11 ground balls. He also won 15 faceoffs with 11 ground balls in the teams' first meeting two weeks ago. Sophomore goalie Kevin Holtby got the win with 13 saves. Junior midfielder Bradley Simas led the offense with a career-high four points, including his first hat trick. Juniors Derek Madonna and Jason Knox each contributed three points.
Mount St. Mary's (1-6, 0-2 NEC) has six more ground balls than Hobart (39-33) and committed six fewer turnovers (19-13), but was tagged with 10 penalties for 7:00 minutes in the game. Senior midfielder Matt Haggerty and senior midfielder Brendan Doyle each scored twice and finished with three points. Senior midfielder Brenden McCarthy also had three points on a goal and two assists. Senior defenseman Chase Pirozzi had a team-high six ground balls. Senior goalie Dylan Furnback made 11 saves.
The Mount led 2-1 late in the first quarter, but junior defenseman Mark Synnott scored his second goal in as many games, tying the contest and senior attackman Tommy Mott netted his first goal of the season a minute later to give the Statesmen a 3-2 lead after 15 minutes.

Kyle leads sports coverage and hosts the Concrete Jungle podcast. Have a lead or question? Send it to [email protected].