A second former aide of Gov. Andrew Cuomo has come forward with allegations of sexual harassment.
The latest allegations come from Charlotte Bennett, a health policy advisor in the governor's administration until November, who told the New York Times that Gov. Cuomo asked inappropriate questions about her sex life, including whether she had ever had sex with older men.
Last week, Lindsey Boylan, a former deputy secretary in the economic development arm of the Cuomo Administration alleged that he subjected her to an unwated kiss and multiple inappropriate comments.
Two statements were released by the Cuomo Administration late-Saturday. First by the Governor himself, which read as follows:
"Ms. Bennett was a hardworking and valued member of our team during COVID. She has every right to speak out. When she came to me and opened up about being a sexual assault survivor and how it shaped her and her ongoing efforts to create an organization that empowered her voice to help other survivors, I tried to be supportive and helpful. Ms. Bennett's initial impression was right: I was trying to be a mentor to her. I never made advances toward Ms. Bennett nor did I ever intend to act in any way that was inappropriate. The last thing I would ever have wanted was to make her feel any of the things that are being reported. This situation cannot and should not be resolved in the press; I believe the best way to get to the truth is through a full and thorough outside review and I am directing all state employees to comply with that effort. I ask all New Yorkers to await the findings of the review so that they know the facts before making any judgements. I will have no further comment until the review has concluded."
The second came from Beth Garvey, special counsel and senior advisor to Gov. Andrew Cuomo, which read as follows:
"Ms. Bennett's concerns were treated with sensitivity and respect and in accordance with applicable law and policy. The matter was promptly escalated to special counsel. Ms. Bennett received the transfer she requested to a position in which she had expressed a long-standing interest, and was thoroughly debriefed on the facts which did not include a claim of physical contact or inappropriate sexual conduct. She was consulted regarding the resolution, and expressed satisfaction and appreciation for the way in which it was handled. The determination reached based on the information Ms Bennett provided was that no further action was required which was consistent with Ms Bennett's wishes. Although in no way required by law, the Governor has requested an independent review and all staff will cooperate in that endeavor. Former Federal Judge Barbara Jones will lead the review."
Nothing on Cuomo's public schedule for tomorrow. pic.twitter.com/VMdlUQUj8P

— Jon Campbell (@JonCampbellNY) February 28, 2021
Spitzer referred Troopergate in 2007 to then-AG Cuomo, who issued a blistering report.

In 2010, Paterson referred charges he interfered in abuse case to then-AG Cuomo, who put out a blistering report.

Now, Cuomo refers case to handpicked ex-judge, not AG https://t.co/OmBNjCppKC

— Joseph Spector (@JoeSpectorNY) February 28, 2021
A statement from Lt. Gov. Kathy Hochul on the sexual harassment allegations against Gov. Andrew Cuomo: "Everyone deserves to have their voice heard and taken seriously. I support an independent review."

— Robert Harding (@RobertHarding) February 28, 2021
Schumer spokesperson Allison Biasotti on the second Cuomo accusation: "Sen. Schumer has said many times that sexual harassment is never acceptable and must not be tolerated, and that any credible allegation should be thoroughly investigated."

— Jon Campbell (@JonCampbellNY) February 28, 2021
Senate Majority Leader Andrea Stewart-Cousins calls for a "truly independent investigation" of Cuomo, too. pic.twitter.com/B8OemcVZEV

— Jon Campbell (@JonCampbellNY) February 28, 2021
Cuomo's office is vowing the review will be independent, providing her bio that includes a review of sexual assaults in the military. She also investigated the NY Philharmonic.

Cuomo counsel Beth Harvey said: "There are no limits on the scope of Judge Jones' review." pic.twitter.com/kCVeCwBcHh

— Joseph Spector (@JoeSpectorNY) February 28, 2021
.@SenatorOrtt: "The latest allegations about Governor Cuomo's conduct are incredibly disturbing.

"The review suggested by someone handpicked by the Governor himself, is an outrageous, completely unacceptable idea." https://t.co/OmBNjCppKC pic.twitter.com/Zq7SY1QqFn

— Joseph Spector (@JoeSpectorNY) February 28, 2021
2/2) Asked if Cuomo should be determining who investigates him, Fiske says it should not matter. Holtzman says she does not know the exact state government protocols in this particular case.

— Zack Fink (@ZackFinkNews) February 28, 2021
Andrew Cuomo is a coward who has abused his position of power. Abuse feeds in the dark. Bravery is one heck of a floodlight.

— Ron T. Kim (@rontkim) February 28, 2021
https://twitter.com/ZephyrTeachout/status/1365839599474511879?s=20
Andrew Cuomo the Attorney General would use the full power of his voice and office to end Andrew Cuomo the Governor. No one would be louder in N.Y. calling for a resignation for the lies, the cover-ups, the bullying and the abuse. Even Cuomo himself must know it's time to go.

— Lee Zeldin (@RepLeeZeldin) February 28, 2021
It's in the Democratic Party's interests to distance itself from Cuomo immediately. Republicans are already going to make them own this documented bully, liar and accused abuser in the midterms. Make the calls. Make him resign. And my god, Biden administration… condemn him.

— Emma Vigeland (@EmmaVigeland) February 28, 2021
My statement on the allegations of sexual harassment by Governor Cuomo: pic.twitter.com/3aIniWFzJ0

— Rep. Nadler (@RepJerryNadler) February 28, 2021
What's striking about this statement is that the Gov. Andrew Cuomo appears to be outing his former aide as a survivor of sexual assault. https://t.co/DxOonZc6S0

— Josefa Velásquez (@J__Velasquez) February 28, 2021
Asked if the investigation initiated by @NYGovCuomo into allegations of sexual harassment was adequate, @mikemurphy33 on behalf of @AndreaSCousins says "no," and calls on @TishJames to claim jurisdiction.

— Zack Fink (@ZackFinkNews) February 28, 2021
---
---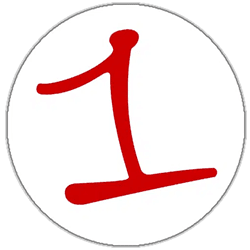 FingerLakes1.com is the region's leading all-digital news publication. The company was founded in 1998 and has been keeping residents informed for more than two decades. Have a lead? Send it to [email protected].