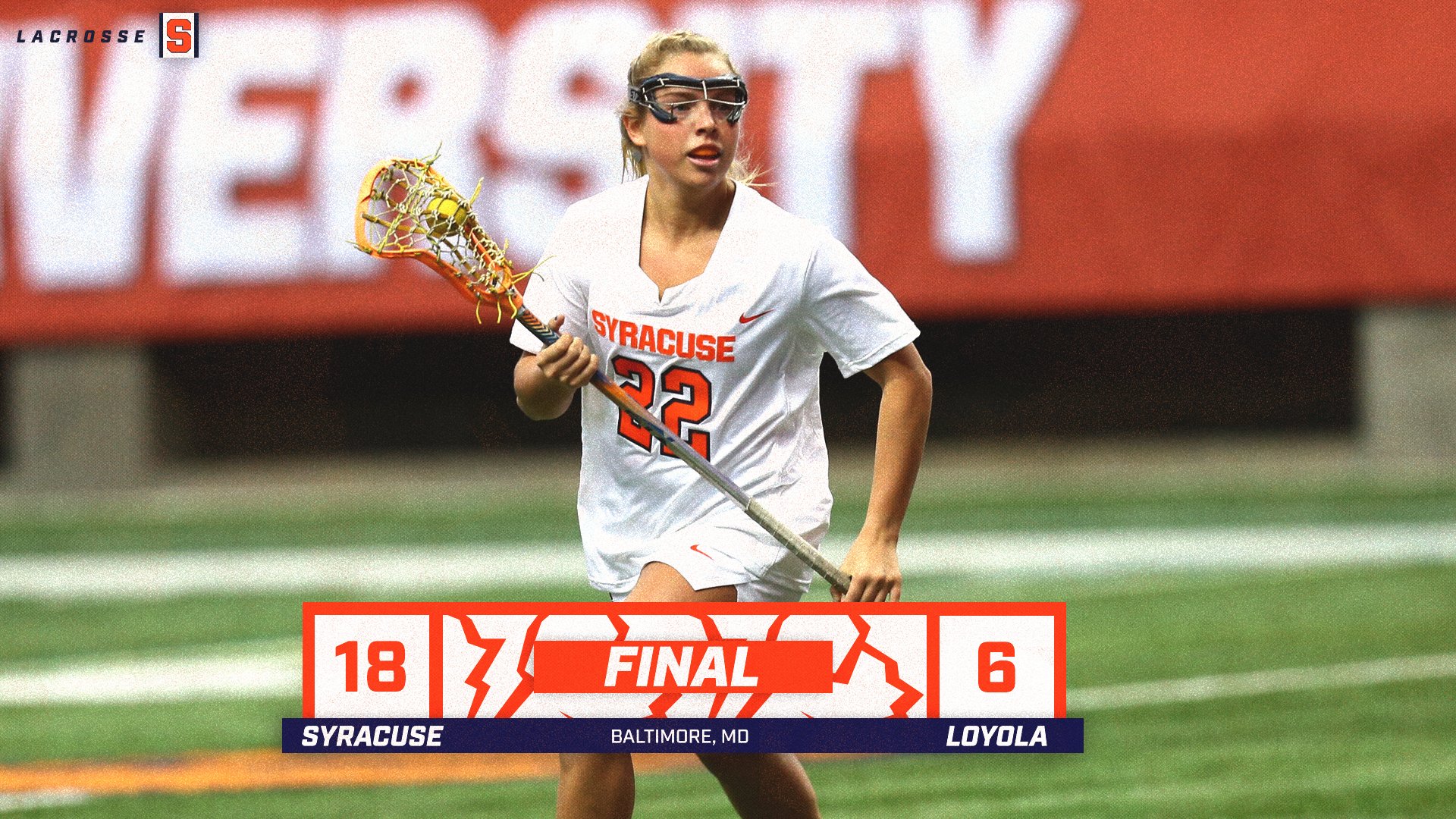 Syracuse took an early lead and never looked back as the No. 3 Orange defeated No. 4 Loyola, 18-6, on Saturday, Feb. 20. The game was the season opener for both teams.
"You never know how it's going to go when you've only practiced against yourselves and the fall season and preseason were both shortened," said Syracuse head coach Gary Gait. "I thought we looked sharp with each other and I'm happy with our effort today."
Four different players recorded three or more goals for the Orange. Graduate student Emily Hawryschuk scored four goals and finished with a team-best five points. She increased her career point total to 247, which move her into sixth place on Syracuse's all-time points list.
Senior Sam Swart tied her career high with four goals, while juniors Megan Carney and Meghan Tyrrell each posted a hat trick.
GAME RECAP LINKS:
GAME HIGHLIGHTS:

Kyle leads sports coverage and hosts the Concrete Jungle podcast. Have a lead or question? Send it to [email protected].