Police Reform Board Not Among Council's Top Priorities
Geneva City Council set its top three 2021 priorities during its annual retreat Saturday, February 13, 2021. Although the Geneva Police Reform Board (PRB) dominated Council activities during 2020 and caused conflict amongst Councilors, the PRB was not included in Council's top priorities for 2021. In fact, only two of the nine Councilors, Ken Camera (Ward 4) and Laura Salamendra (Ward 5), included the PRB in their top three priorities for the upcoming year.
At the outset of the meeting, Council went through a brainstorming exercise that created the menu of items they could select from as their top three priorities. Councilors were able to select from:
Finance,
Geneva Beautification
Economic Development,
Communications,
Police Reform,
Housing,
Transportation,
Code Enforcement,
Star Green City/ Climate Smart City; and
Strengthening and benefiting from the City's relationship with the Town of Geneva.
City Manager Sage Gerling asked each Councilor to provide their top three priorities, and Council responded as follows:
Mayor Steve Valentino:  1 Economic Development, 2 Finance, and 3 Communications.
Councilor Tom Burrall (Ward 1):  1 Communications, 2 Economic Development, and 3 Finance.
Councilor William Pealer (Ward 2):  1 Economic Development, 2 Communications, and 3 Code Enforcement.
Councilor Jan Regan (Ward 3): 1 Finance, 2 Geneva Beautification, and 3 Communications.
Councilor Ken Camera (Ward 4):  1 Finance, 2 Economic Development, and 3 Police Reform.
Councilor Laura Salamendra (Ward 5):  1 Housing, 2 Transportation, and 3 Police Reform.
Councilor John Pruett (Ward 6): 1 Finance, 2 Geneva Beautification, and 3. Relationship with the Town.
Councilor Anthony Noone (At-Large):  1 Economic Development, 2 Code Enforcement, and Communications.
Councilor Frank Gaglianese (At-Large):  1 Economic Development, 2 Code Enforcement, and 3 Geneva Beautification.
The Councilor's individual selections led to the conclusion that the Council's top three priorities for 2021 were Economic Development, Finance, and Communications. Despite coming up with these priorities Council was unable to develop a plan for addressing them, and some Councilor's questioned the entire process.
Salamendra contended that Code Enforcement should be included in the Housing component. Regan thought that Economic Development and Finance should be a single category.
But Councilors Camera and Pealer were harshest with their criticism of the process used by Gerling. Camera stated that he did not think that Council had been presented with a good list of priorities to choose from because it was not "acute" enough. Pealer felt that the process was simply a restart of last year's retreat. Pealer also felt that being asked to pick only three priorities was creatively limiting and "shackled" his thinking process. Pealer also expressed concern regarding what the priorities would look like in the real world.
In addition to concerns raised about the process itself, Salamendra, Burrall, and Valentino added other comments during their time to pick priorities.
Salamendra asked if the Budget process could begin earlier so that Council could have more time to work through Budget issues. Salamanedra also stated that if her priorities were not selected as the Council's top priorities, she would still work on them independently.
Burrall proposed a plan of providing two benefits packages for City employees. Burrall wanted to differentiate benefits between employees who lived in the City and those who lived outside of the City. He wanted to offer greater benefits as an incentive to entice employees to live in the City because he felt that this would aid in improving communications between City staff and residents.
Valentino revisited a discussion regarding the City's hiring a new code enforcement officer. Valentino indicated that the City had received an application from a highly qualified candidate. However, in an apparent reference to the Council's handling of two probationary police officer positions during the 2020 budget, Valentino indicated that the candidate had withdrawn their application because of how the City had previously treated probationary employees.
During the brainstorming exercise prior to the priority setting, Councilor's discussed wanting to improve communications amongst themselves, with the community, and with stakeholders. Several Councilors also called on City staff to communicate more with both the Council and residents. In a recurring theme, Council asked Staff for more detailed and more regular reports.
Another repeated theme was a desire for the City to focus on economic, particularly tourism, development to bring more money into the City. Several Councilors put forward a desire to focus on both the lakefront and the wine trail. Noone called on the City to create more citywide events and to promote the Farmers' Market. Gaglianese called for the City to hire an economic developer and/or a professional who would be responsible for bringing businesses into the City for job creation.
Regan also called on Geneva to put a greater emphasis on environmental concerns such as keeping more solid waste out of the landfill. Regan also wanted to see more creative environmental programs including requiring composting and recycling.
Some Councilors also called for stronger City leadership, in particular improved negotiating.
Camera believed the City was broke and that the City's finances "sucked". Camera renewed calls for Council to take a stronger role in local development projects, called on the City to be more involved with the Geneva Industrial Development Agency (IDA), and wanted staff to provide Council with more detailed information about operations at the Geneva Enterprise Development Center (GEDC) and the agreements with GEDC tenants. Camera also had harsh words regarding Centennial Park calling it a 'dog" and called on it to be converted to an area that would better promote the City's relationship to the Wine Trail.
Salamendra remained concerned regarding accountability in the City, particularly in the Police Department. She also stated that she would look at reorganizing City Departments because she believes some are overfunded while others were underfunded. Salamendra also continued a push to get the Town of Geneva to share a greater burden of the cost of shared services. Salamendra stated that she does not believe that the relationship between the City and Town could be improved because she does not believe the Town is being a good friend to the City.
As pointed out by Gerling, Council seemed conflicted in regards to how deeply they wanted to be involved in Department activities. At one point, interest was even expressed in having Councilors directly involved in Union contract negotiations.
Ultimately, Council took no formal action during the retreat, and Council expected to schedule an additional retreat session later this year.
---
---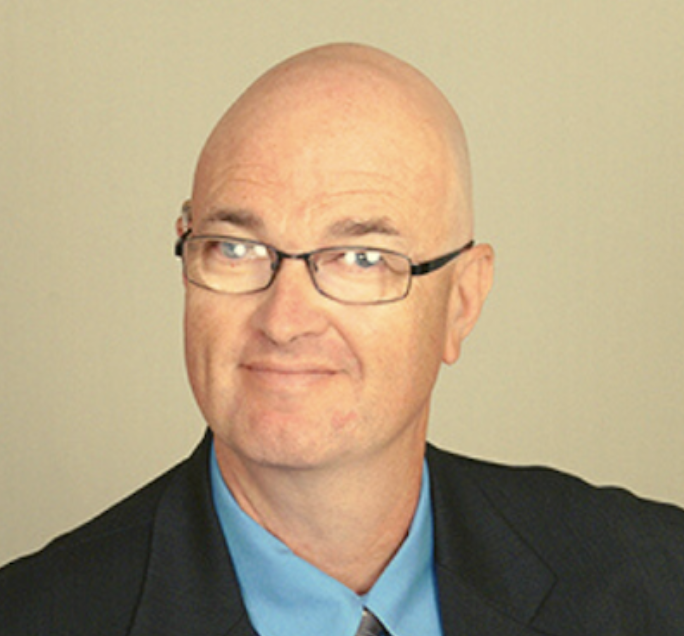 Todd covers local government in the Finger Lakes. He has a JD degree the Lincoln Law School of Sacramento. Send tips to [email protected].