The Newark Central School District announced this week that it's going remote.
The decision means that the schools will be remote until holiday recess begins.
The decision was made due to an increase in COVID cases.
The district said in a letter that the number of students and staff in quarantine is closing in on 200.
Read the full-statement from district leaders:
"I truly regret communicating this decision to our families. The District will be moving to a total remote/virtual schedule
beginning Wednesday, December 16 and continuing through Tuesday, December 22. As recent communications have indicated,
the District is continuing to see increased positive COVID‐19 results for staff and students with the corresponding dramatic
increase in the number of staff and students being quarantined. While we have been told the schools are not the primary source
of spread of COVID‐19, the resulting contacts leading to quarantines have risen to an unacceptable level and are still increasing
as I prepare this communication.
In a last‐ditch effort today to see if we might be able to remain open, we waited for some testing results for a staff member at
Lincoln School that arrived in the early afternoon. Unfortunately, the results were not favorable. The staff member tested
positive that led to quarantining 47 students and six other staff members in two different buildings tomorrow. We had already
begun experiencing difficulty staffing the Middle School where presently close to 40 students and 8 staff members are not
available due to COVID related issues. Since the week began, we now have 60 students quarantined at the High School, along
with multiple staff members unable to work due to COVID. Kelley School and Perkins School combine at this time to have 28
students and staff impacted. Sadly, these numbers are growing by the day.
This decision to go virtual was not made callously or without regard for realizing the impact it has on families. This was a
collaborative decision made with building and District administrators in numerous meetings beginning this weekend and
continuing for the last two days. Each time the conversations focused on how we could remain open safely and with an
educational purpose. We also took into account the many messages from our political leaders and health department leaders
that stressed schools are the safest places to be as it relates to spreading the virus.
However, those messages do not resolve matters related to necessary quarantining that reduces available staff not easy to
substitute for amidst the pandemic. As we moved towards 200 staff and students from our in‐person school option being
quarantined due to COVID – along with other necessary staff absences each day not related to COVID, and some parents already
advising District staff they will not be allowing their children to attend school prior to the vacation because of COVID – it was
time for someone to make a call and that understandably had to be me.
So, I reflected on this issue as I have done so many times during my administrative career. I thought about my own children and
grandchildren and what I would want done for them knowing what I know about our current situation. I did not feel trying to
push forward and "weather the storm" was the wisest and safest thing to do. I am truly sorry for making a decision that will
certainly cause difficulty in so many homes in Newark. Each of your building principals will be here to assist you as we move to
totally remote instruction and I urge you to contact them if you need instructional help with your children's virtual learning."
---
---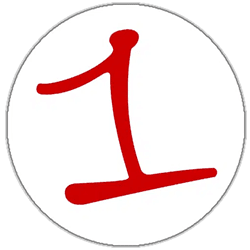 FingerLakes1.com is the region's leading all-digital news publication. The company was founded in 1998 and has been keeping residents informed for more than two decades. Have a lead? Send it to n[email protected]