Gov. Andrew Cuomo vetoed Friday a bill to protect 41,000 miles of New York State streams regularly used for fishing and boating — legislation that major environmental groups consider an essential response to the Trump Administration's rollback of federal stream and wetland protections.
While the state bill passed both legislative chambers by wide margins, a group of 10 Republican state legislators from the Finger Lakes and Western New York had urged the governor to block the bill (S5612a/A8349).
"This overregulation … would only serve to stagnate, not strengthen, the well-earned and well-monitored quality of our waterways," the group, led by Sen. Tom O'Mara (R-Big Flats), wrote Cuomo in a Nov. 23 letter.
The coalition includes the New York Farm Bureau and the Empire State Forestry Products Association said the legislation would place "an excessive burden" on farms, forest landowners, local governments and soil and water conservation districts.
Cuomo's memo explaining his veto was not immediately available, and his office had not issued a press release as of Saturday morning.
Supporters of the bill may have enough support to override the veto with two-thirds votes in each chamber, given that it passed the Assembly 113-31 (78%) and the Senate 43-17 (71%).
The bill would extend state environmental rules that currently apply to Class AA, A, B and C-designated trout streams to all "Class C" streams — all 41,000 miles of them.
The bill was introduced in May 2019 in direct response to President Trump's Feb. 28, 2019 executive order to redefine the "Waters of the United States" narrowly, potentially excluding freshwater wetlands, streams, rivers and lakes that had enjoyed federal protection under the Obama Administration's 2015 Clean Water Rule.
The Environmental Working Group analyzed the potential effects of the Trump Administration's proposed changes and found that two states — New York and Texas — would be affected most, according to EPA data.
"In 21 different states, small streams provide drinking water for 1 million or more people," the EWG said, citing an EPA study. "More than 5 million people in each New York, Texas, and Pennsylvania get drinking water from small streams as do more than 3 million people in each California, Georgia, Maryland, Ohio, North Carolina, and Arizona."
The Republican group that urged the veto of the streams bill last week — including Finger Lakes representatives Sen. Pam Helming (R-Canandaigua), Assembly members Brian Kolb (R-Canandaigua), Phil Palmesano (R-Corning) and Chris Friend (R-Big Flats) — argued that no such federal deregulation is on the horizon (in the wake of Trump's Nov. 3 election loss).
Environmental groups argued that the state shouldn't rely on unpredictable federal protection for Class C streams that are essential to public water supplies, wildlife habitat and recreation.
"Signing this legislation will ensure our freshwater streams are protected no matter who is in charge of the federal government," said Jeremy Cherson of Riverkeeper, one of 41 organizations that signed a Nov. 18 letter to Cuomo.
Signees included the Audubon New York, Sierra Club Atlantic Chapter, New York League of Conservation Voters and Environmental Advocates of New York (EANY).
In their Nov. 23 letter to Cuomo, the 10 Republicans argued that State Water and Soil Conservation Districts and the state Department of Environmental Conservation already provide "one of the nation's strongest stream protection frameworks."
The Chemung County Soil and Water Conservation District, in its own memo in opposition to the bill, said its many stream habitat and flood remediation projects are already subject to an arduous permitting process. "This bill, while intended to preserve and protect water quality, would inadvertently set conservation back 50 years," said the memo from the district represented by O'Mara and Palmesano.
The bill provides for certain exemptions to rules applying to Class C streams in special cases.
Meanwhile, EANY said the streams bill was one of only two in this year's legislative session that would bring "major benefits" to New York's environment.
The other major bill, which Cuomo signed into law, closed the state loophole that had allowed any waste produced by the development of oil or natural gas — regardless of its threat to human health — to escape the regulations that apply to hazardous waste.
Two of the 10 GOP legislators who signed the Nov. 23 letter to Cuomo urging a veto of this year's streams bill actually voted for it, according to EANY: Helming and Assembly Member Joe Giglio (R-Gowanda).
Only one of the 10 signers of the Nov. 23 letter, Sen. Fred Akshar (R-Endwell), had voted for the bill ending the oil and gas industry's hazardous waste exemption. The other nine voted against ending the exemption.
Last year, when the state legislature passed several major environmental bills, Finger Lakes legislators tended to vote in opposition, as reported in WaterFront.
---
---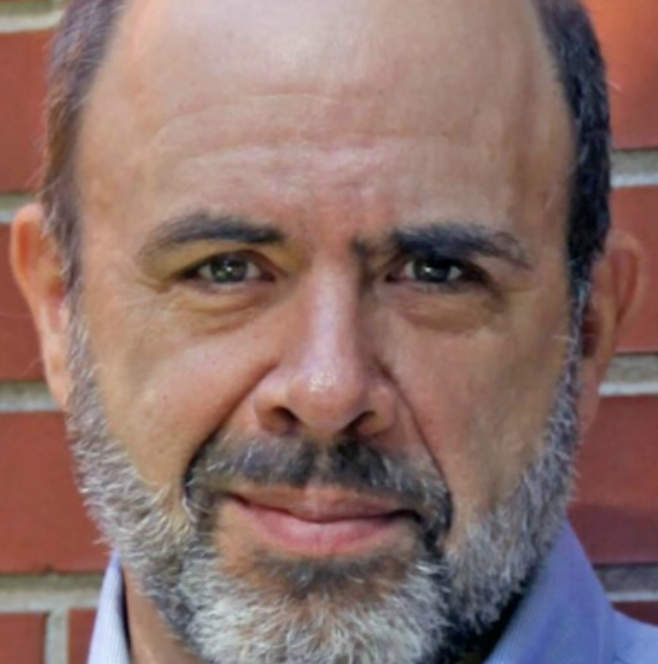 Peter is a three-time Pulitzer nominated reporter covering environmental issues through his first-of-its-kind digital publication The Water Front. He's won an array of Associated Press, UPI, and Society of Professional Journalist awards. His reporting on environmental issues continues to be featured in prominent New York publications and is available on FingerLakes1.com through an exclusive content partnership. Have a question or lead? Send it to [email protected].