Your winery is more than just your livelihood, it's your life's work.
All farms and agribusinesses face challenges but wineries and vineyards have added risks that can cause even more stress. You have farm exposures like buildings, equipment, chemicals and crops but you also have the risks that come with the rest of your business like a production facility, tasting rooms, restaurants, and special events. With all the challenges you face, how can you protect your investment of time, money and effort? The right insurance coverage can help secure your operation and minimize sleepless nights. But what coverage do you need?
The list of coverage options is long and complicated. Let's review some of the risks you face and the coverages available to help protect you and your vineyard.
Vineyard Risk
The journey starts in your vineyard and there is as much risk here as anywhere!
Natural "disasters" – Mother Nature can be friend or foe, providing you with just the right amounts of sun, warmth and rain. But she can turn on you just as quickly with extreme cold or heat. Insects and disease can also wipe out your crop very quickly leaving you without the raw materials you need to produce your wines.
Protection option: Crop Insurance
Equipment issues – when equipment goes down, there is expense, scheduling problems, and other unforeseen issues.
Protection option: Equipment Breakdown
Pollution – fertilizers and insecticides are common in all types of agriculture. Chemicals can be spilled or wind can redirect them during application.
Protection options: Chemical Drift and Pollution Coverage
Winery Risk
Taking the grapes from juice to wine is where the magic happens and wine production has plenty of unique hazards.
Production equipment breakdown – from tanks to bottling equipment, an interruption in production due to equipment problems can ruin a vintage. A rapid response to these problems is critical.
Protection Options: Equipment Breakdown and Business Interruption
Blending issues – blending of wine and additives are an important part of making wine. If this is done incorrectly, thousands of gallons of wine can be lost.
Protection Option: Wine Contamination
Leakage – storage of wine in barrels and tanks is an important part of the aging process. Leakage in these vessels can wipe out months, even years of work.
Protection Options: Leakage of Wine & Tanks and Barrels
Contamination – It's possible for wine to be contaminated somewhere in the process, it could be bacteria, foreign objects or something else. If wine makes it to the consumer you may be forced to recall hundreds of cases of wine. Option: Product Recall
Selling Price – As you know, there is a difference between the selling price of your wine and the production cost. If you're only insured for the production value, this could be a significant financial hit.
Protection option: Selling Price
Tasting Rooms and Special Events
A big part of the winery and vineyard experience is the beauty of the setting and visitors are an important part of your business plan. What if someone trips and falls in the tasting room or a wedding guest goes rouge?
Personal injury – Accidents happen, a delivery person could get hurt on your property, a guest might fall in the parking lot. Defense costs can cost thousands and if you're found liable, it could be crippling.
Protection Options: General Liability and Commercial Umbrella
Alcohol related issues – Alcohol and accidents go together quite regularly. It's important to be covered for potential problems related to the consumption of alcohol.
Protection Option: Liquor Liability
These are some of the unique coverages that can help protect your operation. There are a number of other common coverages that you should have in place. Your buildings should be covered against fire, theft and vandalism. As we move more and more to a digital world, cyber insurance is becoming a critical insurance coverage. Transit insurance can help protect your wine and juice while it's being transported.
Another coverage that shouldn't be overlooked is workers' compensation. As medical costs continue to rise (despite a brief slowdown in 2020), workers' compensation insurance continues to grow as an important component in your overall insurance program. Workers' comp will help protect your employees if they get injured at work and it will help shield your company from medical bills and legal fees.
There's no question insurance is complicated. You're a wine expert, you shouldn't have to be an insurance expert. It's important that you find and work with a broker or independent insurance agent you trust to help develop a coverage plan that meets your needs and your budget. The right insurance program can help protect what you've worked so hard to build!
---
This post is sponsored by Agri-Services Agency
ASA offers a variety of competitively priced, high-quality insurance programs designed to give agribusiness owners a competitive edge and to help attract and retain good employees. We are the nation's first and only cooperative-driven insurance agency supported by the mission and values of the consumers we insure. Our Sales and Service Center is available seven days a week, 365 days a year, to answer questions and help you find the plan that is right for you. We also have team members located around the country who work directly with customers on a local level.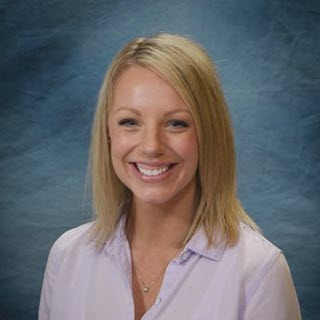 Article written by Kara Argetsinger
Kara is a commercial insurance specialist with ASA, she's a Certified Professional Insurance Agent and an Agribusiness and Farm Insurance Specialist. Kara has been helping protect farms and businesses for the past seven years; she's a strong advocate for her clients, working to make sure they're receiving the service they deserve. Give Kara a call at 607-857-9780 or e-mail her at [email protected].
Contact Agri-Services Agency today:
Call: 877-466-9089
E-mail: [email protected]
Visit: agri-servicesa

This content is brought to you by the FingerLakes1.com Team. Support our mission by visiting www.patreon.com/fl1 or learn how you send us your local content here.