Eighty-one percent of New York school staff members say the health and safety of students and staff should be the deciding factor in reopening schools, according to a poll of New York State United Teachers members released today.
In fact, 50 percent of NYSUT members say they are reluctant or unwilling to go back to in-person instruction this fall amid ongoing concerns over the health and safety of reopening school buildings. Of those who say they are not ready, their overwhelming concerns are their personal safety, the safety of their students and the safety of their colleagues.
Many local unions across New York this week have expressed a lack of confidence in the reopening plans submitted by school districts to the state. Given the concern, NYSUT strongly recommends that the state enable and encourage those districts to implement a phased-in approach to reopening school buildings, working with parents and local unions, to continue addressing these health and safety concerns.
"While there may not be a one-size-fits-all approach to reopening, NYSUT members have made clear that health and safety needs to drive the decision," NYSUT President Andy Pallotta said. "We know there are some districts that developed plans by listening to the concerns of educators and others who developed flawed plans that ignore legitimate health and safety needs. At the end of the day, educators, students and parents must be able to trust the decisions made. Simply put: We must continue using the time between now and September to get this right for each community together. No district should consider themselves ready to reopen until their plans are safe and fully implemented."
When it comes to safety measures in schools, 81 percent of NYSUT members are in favor of requiring that students wear masks at all times while in school buildings. State guidance encourages the wearing of masks at all times while in a school building. While many district plans are taking this seriously, too many district plans allow for masks to be removed for large portions of the school day, putting everyone at risk.
Among other issues the poll identified is the pandemic-related need for childcare for thousands of educators and school staff members, just as this issue is a budding crisis for all parents, regardless of what industry they work in. At issue is the likelihood of differences in the reopening plans between school districts some NYSUT members work in and the districts their children attend.
To make a return to the classroom possible, 32 percent of NYSUT members say they will need childcare, with 78 percent of those members saying they are concerned about finding affordable childcare. Childcare needs are greatest among members younger than 40. Forty-three percent of those members say they will need childcare if asked to return to school in person.
Finally, the poll also shows that 55 percent of teachers age 55 or older are considering early retirement as a result of the COVID-19 crisis.
"Planning for reopening means addressing a childcare crisis before it overwhelms us and making every effort to address the concerns of those who feel leaving education altogether is their best option given the current path we're on," Pallotta said. "Particularly in the midst of a teacher shortage, we can't allow this pandemic to force highly trained, experienced educators into a corner. Whether it's seeking greater clarity from the state or accommodations from districts, our work continues."
Hart Research Associates conducted an online poll of 1,118 NYSUT members working in K-12 schools outside of New York City. The margin of error is +/- 3 percent.
Results of the poll can be found here.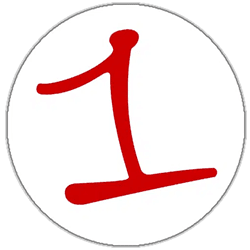 FingerLakes1.com is the region's leading all-digital news publication. The company was founded in 1998 and has been keeping residents informed for more than two decades. Have a lead? Send it to [email protected]