In separate ceremonies, the Seneca Falls Rotary Club recognized three local community members and their organizations as Paul Harris Heroes for their leadership and service to the community during the ongoing Covid-19 pandemic. Vickie Swinehart and the Seneca County Health Department, Kathy Taras and Seneca Nursing and Rehabilitation as well as Rhonda Jasper and the United Way of Seneca County received Paul Harris Fellows from Dr. Timothy Ryan, chairman of the Rotary Foundation committee. The award is the highest recognition that Rotary can bestow upon its members.
Vickie Swinehart is the Director of Public Health for Seneca County. She and her staff have worked throughout the pandemic to keep citizens safe and to supply first responders with essential materials and testing supplies. She helped organize the single local testing site for Seneca County's first responders. Under her direction, local health facilities were supplied with essential PPE. Throughout the pandemic her staff has overseen the medical care of all quarantined patients and their contacts, making home visits and completing contact tracing. Swinehart continues to carry out the NYS reopening plans, acting as a consultant for the board of supervisors and keeping Seneca County residents safe and informed.
Kathy Taras is a Nurse Practitioner at Seneca Nursing and Rehabilitation in Waterloo. She stepped forward as this pandemic raged around her. First confronted in March when a staff member tested positive for Covid-19, together with administrator Mary Lee Burnell, Taras helped establish a safe and effective isolation plan for the facility. As conditions stabilized, a sister-facility became severely infected. "Covid negative" parents were transferred into her facility. Unfortunately, the majority of this patient group eventually turned positive for the virus. Taras and the Seneca staff cared for these patients on a separate wing of the facility. Currently all transfers have been returned to their home facility. Seneca Nursing and Rehab remains Covid-19 free at this time. Taras also cared for multiple Covid patients in a neighboring facility.
Rhonda Jasper is the Executive Director of the United Way of Seneca County and the 2019-2020 Past President of the Seneca Falls Rotary Club. As president she oversaw many projects that Rotarians completed to help those effected by the pandemic. Rotarians distributed food and treats to local agencies such as medical, police, and essential workers. They bought and donated hand sanitizer to local reopening businesses. Donations were made to support the backpack program to help feed school children. As with many service organizations, Rotary's fund-raising efforts have been severely restricted. Despite this adversity, Jasper saw to it that essential agencies maintained their routine funding from Rotary.
Jasper also provided oversight for a project to make and supply masks to anyone who needed them. With thanks to over 75 volunteers and donors, the United Way has provided more than 10,000 donated masks to Seneca County residents and employers. To obtain a mask, send your address to [email protected] . If a household includes a high-risk person or essential worker in need of a mask, include that info in the email request and an effort to accommodate will be made.
Regarding the awards, chairman Dr. Ryan commented "we realize that no one individual works in isolation. We present these award to say thanks and honor the[se] individuals and the organizations they represent. The work of many hands has helped to lighten the burden. I certainly know that the individuals cited live by Rotary's motto 'Service Above Self''. We are proud to honor them as Paul Harris Heroes."
Rotary, an international service organization, was founded in 1905 by Paul Harris, a lawyer in Chicago. The name "Rotary" comes from the fact that early members rotated their meetings among their private business sites. In 1917, the Rotary Foundation was formed with the sole purpose of "Doing Good in the World". After Paul Harris' death in 1948, the Paul Harris Fellow was established to honor its founder. It represents a $1000 contribution to the Foundation which carries out a variety of services throughout the world. One such service is "Polio Plus". Since 1965, it has worked with world leaders to end polio, a pandemic of its own accord. Since 1965, the program has reduced a crippling disease from almost 500,000 cases per year to under 50 today. Alone, the Seneca Falls Rotary Club has raised over $150,000 towards this effort. Recently, the club was recognized as a 100% Paul Harris Club. All of its members have received this honor.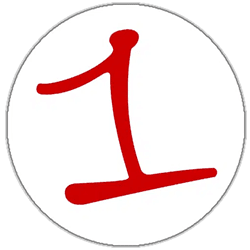 FingerLakes1.com is the region's leading all-digital news publication. The company was founded in 1998 and has been keeping residents informed for more than two decades. Have a lead? Send it to [email protected]