After months of delay, state health officials have scheduled a July 30 vote on proposed enforceable state limits on the highly toxic drinking water pollutants PFOA, PFOS and 1,4-dioxane.
The announcement comes as clean water advocates accused Gov. Andrew Cuomo of dragging his feet while other states have moved to set maximum contaminant limits, or MCLs, for the chemical class associated with non-stick products like Teflon. 
"New Jersey and New Hampshire have both taken action to protect drinking water from toxic PFAS during the COVID-19 pandemic," said Maureen Cunningham (below), senior director for clean water of Environmental Advocates NY. "New Yorkers deserve the same public health protections as our neighbors."
Only hours before EANY and other environmental activists held a virtual press conference this morning to draw attention to the delays, the state Department of Health announced plans for the scheduled crucial vote. 

The PFAS class of chemicals includes thousands of variants, including PFOA, which polluted drinking water in Hoosick Falls, N.Y. That deadly crisis drew national attention to the issue. DOH was heavily criticized for moving too slowly to address the problem.
Hoosick Falls prompted the U.S. Environmental Protection Agency to lower its advisory limit for PFOA and related chemicals to 70 parts per trillion. It also pushed Cuomo to appoint a Drinking Water Quality Council that developed proposed maximum contaminant limits of 10 ppt for both PFOA and PFOS, a related compound, and an MCL of 1 part per billion for 1,4-dioxane.
Those proposed limits were among the strictest in the country, but they remain unenforceable until the DOH's Public Health and Health Planning Council formally adopts them.
Since the proposed MCLs were described in the New York State Register last July, votes to adopt them have been postponed at least twice. The register notice had pointed out that dozens of public water systems would likely fail to meet the MCL requirements and need costly upgrades.
Meanwhile, in January, the DOH proposed a loophole to grant water systems compliance waivers of up to 24 months under certain conditions.
EANY has asked DOH Commissioner Howard Zucker (left) to rescind those waiver options, which include provisions weakening public notice.
"Under this scheme, the public could potentially be left in the dark about potential health risks posed by their drinking water supplies," EANY said in a March 9 letter to Zucker.
During the virtual press conference today, several environmental groups said the DOH's proposed MCLs for PFOA, PFOS and 1,4-dioxane do not go far enough in protecting public health.
In addition to EANY, New York Public Interest Research Group, Riverkeeper, Seneca Lake Guardian and others said they favored an MCL limit of 2 ppt trillion for the combination of PFOA and PFOS, rather than 10 ppt for each one, as proposed.
And the groups generally supported lowering the MCL for 1,4-dioxane from the 1 part per billion proposed by the DOH to 0.3 ppb.
EANY and other groups also said the state must also develop MCLs for other chemicals in the PFAS class, as other states have done.
For example, EANY supports the National Resources Defense Council's recommendation of a 2 ppt limit for combined PFOA, PFOS, PFNA and PFHxS, in addition to a 5 ppt MCL for a subset of PFAS chemicals known as GenX.
But the Cuomo Administration must balance health interests with costs of testing and fixing water systems, which will be borne largely by water ratepayers if polluters themselves cannot be forced to pay up. Newsday has reported that treatment costs could top $1.5 billion, doubling some water rates.
The DOH estimates that 21 percent of all public water systems in New York will have PFOA or PFOS levels that exceed the proposed MCLs of 10 ppt. 
That's based on the agency's spot checks of 278 water systems across the state. 
The DOH has refused to release the identities of the water systems found to exceed the proposed MCLs — even as water customers there are currently drinking PFAS-tainted water. 
WaterFront filed a Freedom of Information Law request for those test results in September 2019, but the DOH has effectively denied the request. Instead of providing the information as required by law, the agency has repeatedly responded with boiler-plate language stating that it needed more time to gather the information:
— On Oct. 2, 2019, the DOH said the WaterFront FOIL request was still being processed. "We estimate that this office will complete its process by Dec. 4, 2019."
— In a Dec. 4, 2019 letter, the DOH said, "We estimate that this office will complete its process by Feb. 10, 2020."
— In a Feb. 10 letter, the DOH said, "We estimate this office will complete its process by Apr. 14, 2020."
— In an Apr. 14 letter, the DOH said, "We estimate that this office will complete its process by June 17, 2020." 
— In a June 17 letter, the DOH said, "We estimate that this office will complete its process by Aug. 20, 2020."
---
---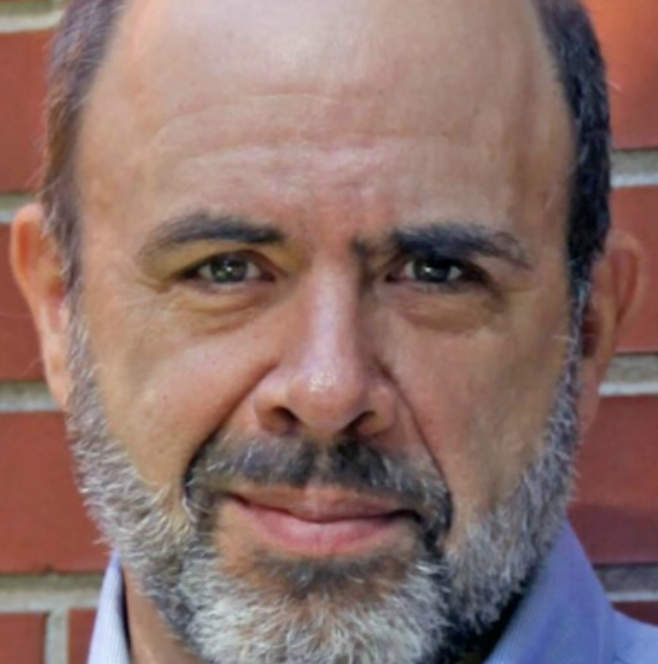 Peter is a three-time Pulitzer nominated reporter covering environmental issues through his first-of-its-kind digital publication The Water Front. He's won an array of Associated Press, UPI, and Society of Professional Journalist awards. His reporting on environmental issues continues to be featured in prominent New York publications and is available on FingerLakes1.com through an exclusive content partnership. Have a question or lead? Send it to [email protected].