The Flushing, N.Y., waste company that proposed to haul truckloads of sludge from New York City to a rural community about 25 miles west of Syracuse said it was withdrawing its application for a Butler town permit, according to a memo posted online Tuesday.
Tully Environmental's plans to import 300 tons of sludge a day to a fully enclosed building on a site a site next to Wolcott Creek near Butler had drawn intense local opposition.  
"I am writing to inform you that we are withdrawing our application to the town for a compost facility in Butler," Daniel Scully, a Tully vice president, wrote Butler Town Supervisor David Spickerman.
Scully (speaking, below) said the the company cooled off on its plans after it learned that the waste facility would have to be enclosed.
"Along with the size of the necessary odor control system to treat all that air, the footprint of the site could not accommodate the requisite buildings," Scully wrote. 
"After meeting with local utilities and determining cost to provide the required utilities, we could not make economic sense of the project," Scully said in his memo.
Tully and Riccelli Enterprises of North Syracuse had filed an application with the town for  a special use permit to develop a 30-acre site off Route 89, which is owned by Riccelli and was formerly used as a gravel pit.
Tully and Riccelli put the project on hold in April after a tsunami of local opposition developed at a March 10 meeting (below) at the Butler Town Hall.
Local websites devoted to defeating the proposed project expressed elation at the decision by the company headquartered across a bay from New York City's LaGuardia Airport.
"It's OFFICIAL!!!" wrote sludge facility opponent Tom Mettler. "Tully environmental withdrew there (cq) permit application!! No composting facility in upstate N.Y.!!!."
Seneca Lake Guardian, a non-profit group focused on Finger Lakes environmental issues, echoed that sentiment.
"The withdrawal of the sewage sludge application is a huge victory not only for Butler, but for the entire region," said Yvonne Taylor, vice president of SLG. 
"SLG congratulates all who worked so hard on this. Swift, grassroots efforts like these are essential in fighting off the environmental assaults from predatory corporations seeking to implement these nefarious projects in our region."
Taylor (left) said local residents were concerned that the sludge would contain toxic chemicals, including the PFAS class of chemicals found in non-stick household products like Teflon.
Tully said it planned to mix the mostly-dry sludge with wood chips. The resulting product would be spread on upstate New York farms, which deliver their products to national markets. 
Several opponents of the plan spoke up at the March 10 Butler town hall meeting.
"If Tully wants to compost, they need to develop a real plan to properly compost NYC sludge and keep it closer to its source in the city," said Peter Spalding, a Butler resident and commercial composter. 
Local residents, who packed the March 10 gathering beyond the capacity of the meeting room, also complained about offensive odors, truck traffic, a decline in property values and groundwater contamination, among other issues.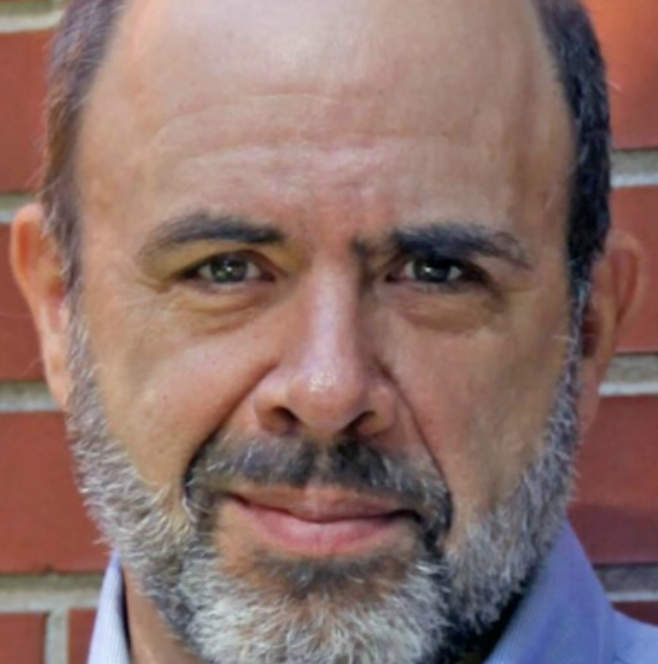 Peter is a three-time Pulitzer nominated reporter covering environmental issues through his first-of-its-kind digital publication The Water Front. He's won an array of Associated Press, UPI, and Society of Professional Journalist awards. His reporting on environmental issues continues to be featured in prominent New York publications and is available on FingerLakes1.com through an exclusive content partnership. Have a question or lead? Send it to [email protected].