Connie Helker says she was the first employee to test positive for COVID-19 at the Ontario Center for Rehabilitation and Healthcare, earning the nickname "COVID Connie" among some of her peers.
As a front desk receptionist and a housekeeper, Connie cared about her safety and well-being as someone who's immune compromised and encountered cancer three times. She chose to leave and claims she became chastised for her decisions, which led to her forced termination.
In a press statement, Centers Health Care Director of Corporate Communications Jeff Jacomowitz responded to FingerLakes1.com's initial investigative story that was published this Monday.
"Since early March, Ontario Center has been fully equipped with PPE as per the guidelines by the New York State Department of Health and the CDC. This includes all front-line staff and health care workers, leadership, housekeeping, transport drivers who take patients to and from the facility for medical appointments such as dialysis, cardio, oncology, etc. All staff wearing PPE have been educated by Centers Health Care regional educators regarding the usage and the re-usage of PPE, also per the guidelines by the CDC. With regards to COVID-19, Ontario Center has met all of the requirements and guidelines by the New York State Department of Health and the CDC. In addition to facility-wide testing since the first case of COVID-19 appeared at Ontario Center as early as April 1, staff have been screened at the door prior to each shift whereby temperature is taken and a questionnaire about their health is answered before they enter the facility. If any employee comes with a fever or they are visually screened to have a cough or have body aches, they are turned away to return home for 14 days as per the guidelines by the State of New York and the CDC. The DOH has commended Ontario Center for the work the facility has done during this pandemic and over the past two weeks, the facility has zero in-house positive COVID-19 cases.
As a response directed towards the June 29, 2020 article in FingerLakes1.com, allegations made by Mr. Corino, a disgruntled former part-time transport driver, employment came to an end due to having no further work responsibilities because of the COVID-19 pandemic. Although these allegations are being investigated as all matters are taken seriously, Mr. Corino has no working knowledge of the policies and procedures with regards to PPE, so any claims he has made with regards to PPE are simply and blatantly untrue. Also in the June 29 FingerLakes1.com article, Ms. Helker was made aware of the 14-day quarantine period after being tested positive for COVID-19 but failed to return to work upon the competition of the 14 days, thus leading to her termination. Ms. Helker took it upon herself to be a permanent no-show and, at the same time, she was never badgered to return to work by any of the staff at Ontario Center. Ontario Center has an open door policy with regards to its staff, residents and family members. Departmental leadership for all employees inform their staff that they are available to handle any problems or concerns in the workplace. We wish Mr. Corino and Ms. Helker the best of luck in the future."
On today's Daily Debrief, was Connie pressured to return to Ontario Center?
---
RELATED: Housekeeper speaks out about Ontario Center, lack of precautions taken as COVID-19 spread
RELATED: Ontario Center employee had to develop his own COVID-19 response policies as facility failed to
---
Recent Episodes
Error: View 3eb3c81jep may not exist
Download the FingerLakes1.com App: Android (All Android Devices) | iOS (iPhone, iPad)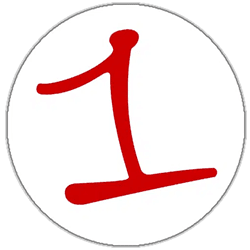 FingerLakes1.com is the region's leading all-digital news publication. The company was founded in 1998 and has been keeping residents informed for more than two decades. Have a lead? Send it to [email protected]