The Town of Seneca Falls and a neighbor of Seneca Meadows Inc. landfill have filed separate motions to dismiss an SMI lawsuit that seeks to overturn a town law requiring it to close by 2025.
Both filings argue that the landfill's November 2017 lawsuit is disqualified by the statute of limitations, which they say ran out April 30, 2017, four months after Local Law 3 went into effect.
The dismissal motions also argue that SMI fails to make its case that the town board acted too quickly or arbitrarily, that then-board member Annette Lutz was unduly biased, or that the landfill's vested interests were compromised.
Countering SMI's claim that the board acted arbitrarily in enacting Local Law 3, the town now argues it the took authorized action in response to an "overwhelming number of comments and complaints (that) clearly identified the public health and safety issues, particularly complaints regarding the landfill's noxious odors…"
The case is now in the hands of Judge Daniel J. Doyle (left) in Seneca County Supreme Court.
The town's dismissal motion comes after 26 months of official silence on SMI's legal challenge to its law. 
The previous leadership of the town board, including former Town Supervisor Greg Lazzaro, had actively sought to renegotiate a community host agreement with the landfill to extend its life well beyond 2025, as town attorneys continually postponed filing any response to the suit. 
After months of waiting in vain for town lawyers to answer, Dixie Lemmon (right) asked the court for permission to intervene on behalf of town residents who supported Local Law 3 and the 2025 closing date. Concerned Citizens of Seneca County Inc. joined her September 2018 petition.
Lemmon's recent motion to dismiss, filed by Douglas Zamelis, generally tracks the town's motion, filed by David Hou of the law firm Boylan Code.
Zamelis stated in a related affidavit that he was the architect of Local Law 3. 
His research into ways the town could apply its police powers to address environmental problems — notably persistent landfill stench — led him on a search of legal precedents. Zamelis (left) claims he found one in the Town of Carroll, which had passed a local law to ban waste disposal facilities. That law has since been upheld on appeal and remains in effect, he said.
Working with Zamelis, Lutz helped spearhead the passage of Local Law 3 in November 2016. The law took affect at the end of that year.
SMI first sued to challenge the law in February 2017, but voluntarily withdrew from that case that June. 
Meanwhile, the town board had voted to rescind Local Law 3 in May 2017. However, that board action was thrown out by the court in September 2017, reinstating Local Law 3.
That November, SMI filed an entirely new case against the law, which Hou described as "identical" to the proceeding it had abandoned five months earlier.
In a memorandum of law filed with the town's latest motion to dismiss, Hou argued that the statute of limitations extends four months from the effective date of the law — that is, until the end of April 2017. Because SMI voluntarily discontinued its initial case and did not bring new charges, the pending case is time-barred, he said.
Aside from the statute of limitations flaw, the SMI case fails on other points as well, Hou wrote.
While the landfill had claimed the board failed to take enough time analyzing the environmental consequences of the law in 2016, Hou wrote that the law's environmental impacts were positive, not negative. 
He added: "The mere fact that the town board reviewed the (Environmental Assessment Forms) and answers questions in the negative and did so quickly and at a single meeting does not amount to an actionable claim."
SMI's lawsuit focuses on Ms. Lutz' role as a board member who helped guide Local Law 3 to a successful vote. It claims she acted with bias "to secure privileges for herself and her company" when Waterloo Container challenged the board's 2017 attempt to rescind Local Law 3.
Lutz is deceased. Her husband, William Lutz, said in a recent affidavit that he was the sole owner of Waterloo Container during the relevant time period and that Annette Lutz never owned any stock. 
Hou argued that the suit "failed to provide any factual allegations of any specific financial or pecuniary benefits" she would gain from her official action. 
Hou also wrote that SMI's assertion that its holds "a vested property interest" to continue operating in the town is unsupported. He noted that Local Law 3 does not disturb any existing landfill permits.
However, the law's requirement that SMI close at the end of 2025 does coincide with the expiration of its Host Community Agreement with the town and the end date of a state solid waste permit.
The landfill had sought to extend its state waste permit for 10 years to 2027. But state waste regulators limited it to eight years, lining it up with the expiration of the host agreement and the deadline in Local Law 3. 
"The prospect of a future permit issuance or renewal is not a vested interest," Hou added.
In the Lemmon's memorandum of law, Zamelis addressed an issue that SMI raised in a memorandum of law filed with its November 2017 complaint but did not state in the complaint itself.  
In that memo of law, SMI claims that Local Law 3 is pre-empted by state law. Zamelis said there is no such pre-emption, adding that the state "delegated to municipalities broad powers to manage their own waste problems."
Hou asked the judge to reserve his right to argue against pre-emption if that is deemed by the court to be relevant. 
Both motions were filed Jan. 7, the same day the Seneca Falls board tabled a motion to renew the landfill's operating license.
The action, by a 4-1 vote, gives new board members time to study its terms and review recent odor complaints. Newly elected Town Supervisor Mike Ferrara voted against the motion to table. 
---
– Peter Mantius, Founder of Water Front Online.
WaterFront is an all-digital publication dedicated to providing coverage of important environmental politics in the Finger Lakes. He brings decades of reporting and editorial experience to his coverage, which includes frequent deep-dives into important, local topics. Send him an email at [email protected].
---
To have the latest updates, information, and headlines delivered to your smartphone or tablet – download the FingerLakes1.com App for Android and iOS. Follow the links below to download the app now! – Android (All Android Devices) – iOS (iPhone, iPad)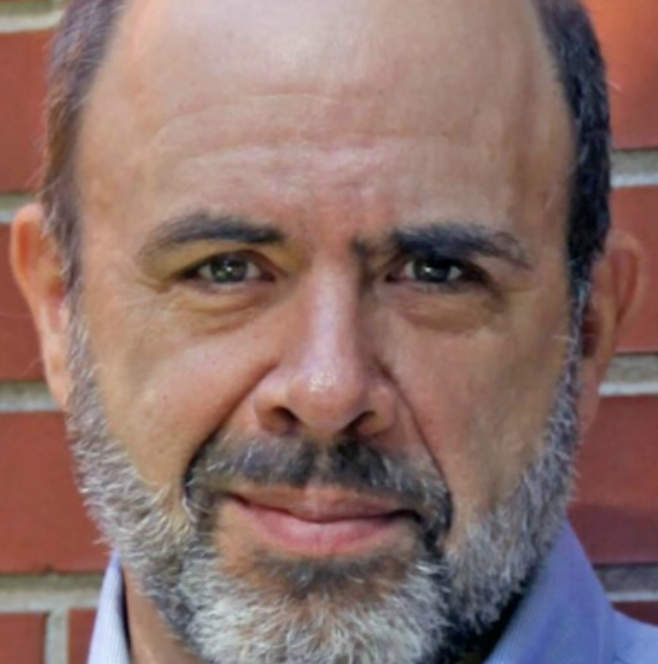 Peter is a three-time Pulitzer nominated reporter covering environmental issues through his first-of-its-kind digital publication The Water Front. He's won an array of Associated Press, UPI, and Society of Professional Journalist awards. His reporting on environmental issues continues to be featured in prominent New York publications and is available on FingerLakes1.com through an exclusive content partnership. Have a question or lead? Send it to [email protected].