Theatre444 partners with Mynderse Academy Drama Club to present summer performances of the critically acclaimed musical Pippin with start-times slated for 8 p.m. Thursday, August 1; Friday, August 2 and Saturday, August 3 as well as an afternoon showtime at 2 p.m. Sunday, August 4 at the Mynderse Academy Auditorium, 105 Troy St. in Seneca Falls.
From the creative mind of Stephen Schwartz, Pippin is a four-time Tony Award winning musical in 2013, even earning the title of Best Musical Revival.
With a 25-person cast encompassing the entire region of the Finger Lakes, the dynamic group is set to dazzle audiences with their compelling portrayal of the iconic film and novel.
Joseph Gonzalez of Geneva portrays Pippin, a young prince and heir to the Frankish throne, who yearns for sparking passion and adventure in his life.
Marilla Gonzalez of Geneva plays his love interest Catherine with Rochester's Peter David Norton playing her son Theo. 
Fellow Geneva resident Pat Fegley stands as Pippin's father, King Charles and Abigail Adams of Rochester plays as his step-mother, Fastrada.
Damon Fletcher of Seneca Falls portrays his arrogant stepbrother Lewis and Romulus' Paula Lipker plays Bertha, Pippin's sassy grandmother.
The story is driven by the Leading Player who is portrayed by Allauna Overstreet Gibson of Geneva.
"For us, working with Theatre444 is always a rewarding experience. Everyone participating in this theatre company is passionate, hardworking and committed to keeping the magic of local theatre alive," Marilla and Joseph Gonzalez shared with FL1.
"When working alongside those who care so much about creating something for others, it's hard to not feel proud even after the longest days and hardest rehearsals," they continued. 
Leading the creative charge for Pippin, NYS award winning artistic Director Pam Rapoza and Vocal Director Anna Luisi Ellis are accompanied by Stage Manager Richelle Coons and Technical Director Garrett Coons. 
Hiding in the wings on-stage, Lauren Maddock and Kristen Lanphear craft costumes, Hilary Chaya organizes props for the production and Gregory Maddock shall assist Director Rapoza.
With a wide cast ranging in age and experience, some of whom are in high school and others in college, veteran cast members and even returning stage presences, the "range of replication is what our community is," Director Pam Rapoza shared.
Especially when it comes to the high school students, she characterizes them as "energetic and full of excitement."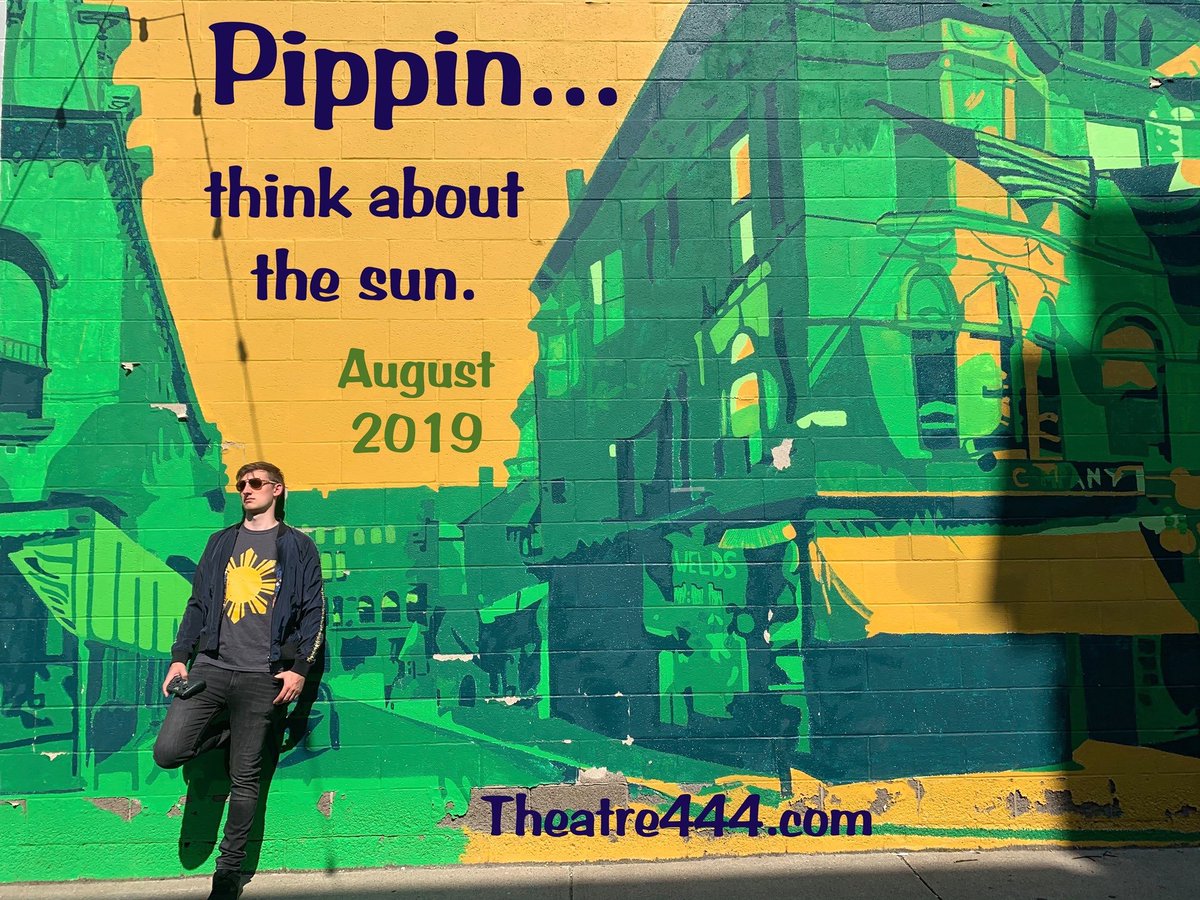 Calling it the epitome of community, Director Rapoza has spent a long time to examine the heavily ensemble-based story with the cast was considered as critical to her, more so than the lead characters.
With the source material being considered "a bit dated" in her opinion, Director Rapoza has taken a new and bold approach to represent the timeless tale of Pippin, a young prince who is unhappy with his life and desires to find happiness by infusing the presence of video games.
"To take a classic like Pippin and craft it into something relatable and current has been a joy and a challenge," Joseph and Marilla Gonzalez stated. 
Based on her interpretations set by Roger O. Hirson, the original Pippin playwright, she has not altered the script in any way but has crafted a "fun, exciting and new" meaning and message from the classic musical for a contemporary audience.
"Don't be fooled by the age-old story. Theatre444 is updating this tale with a video game twist," Director Rapoza said.
In her words, videogaming can serve as the backdrop for some of the most extreme forms of escapism by entering very different worlds, much like Pippin who follows his journey to find happiness through a "dreamscape" setting. 
Along the way, homage references will be made to videogaming icons in Pac-Man, Zelda, Mario and even the recent firestorm franchise in Fortnite. 
In an effort to cultivate a show where her artistic creativity was considered more acceptable by cast members and audiences alike, Director Rapoza has tailored video game references across a wide sleuth of iconic and popularly-recognized games and franchises.
She also added that any absence of a reference by shall not hinder the viewing experience of Theatre444's Pippin.
With a bare-bones set consisting of 12 black boxes and a video screen, Director Rapoza constructs a loosely-configured stage to easily bounce between different set arrangements, which allows her to constantly reimagine the directorial vision.
She also promises that the utilization of special effects in the form of projections and videos "doesn't impede the story at all."
The cast urges members of the public to attend this theatrical spectacle, promising an exhilarating and extraordinary experience.
Director Rapoza encourages those interested to come venture out and partake in a very different theatrical experience which has been handcrafted and forged by an extremely talented cast.
"We've got magic to do," a common phrase from Pippin galvanizes the cast's excitement as they anxiously await for the curtains to part on the opening night of their production.
Those seeking additional information or interested in purchasing tickets may visit www.theatre444.com.
---
– Reporting & Photos by Gabriel Pietrorazio
An undergraduate student at Hobart and William Smith Colleges, Pietrorazio has written for the Town Times of Watertown, Connecticut and Finger Lakes Times in Geneva, New York. He's currently an intern reporter for FL1 News, and can be reached at [email protected].