With her business plan and model intact, Marilla Gonzalez, founder and owner of Waste Not is anxious to bring-back a nutritious health-food and commerce store to Exchange Street by July.
Since July 1979, Mother Earth Natural Foods stood as the central health-nutrition scene in Geneva. However, after Cindy Bowen, former owner of Mother Earth retired last fall, her notable store which served as a staple cornerstone for nearly four-decades abruptly ended, an alternative was absent to take its place.
As result, Gonzalez sought to capitalize and reconnect with the community and this unique market that has been untouched since Bowen's departure. The introduction and insertion of Waste Not will serve as the premier health-food, commerce and educational store both for Geneva and the greater Finger Lakes.
Upon coordinating and collaborating with entrepreneurial students within a capstone seminar at Hobart and William Smith Colleges, she applying for funding opportunities through the City of Geneva, specifically the 2019 Microenterprise Assistance Program [MAP].
Students of Visiting Assistant Professor of Entrepreneurial Studies Craig Talmage worked diligently on behalf Gonzalez to develop business finance reports as well as marketing and consumer profiles for the viability of the Waste Not business for Geneva. Professor Talmage has only stressed his utter support for Gonzalez and her passion to bring an environmentally and socially-minded business to the community.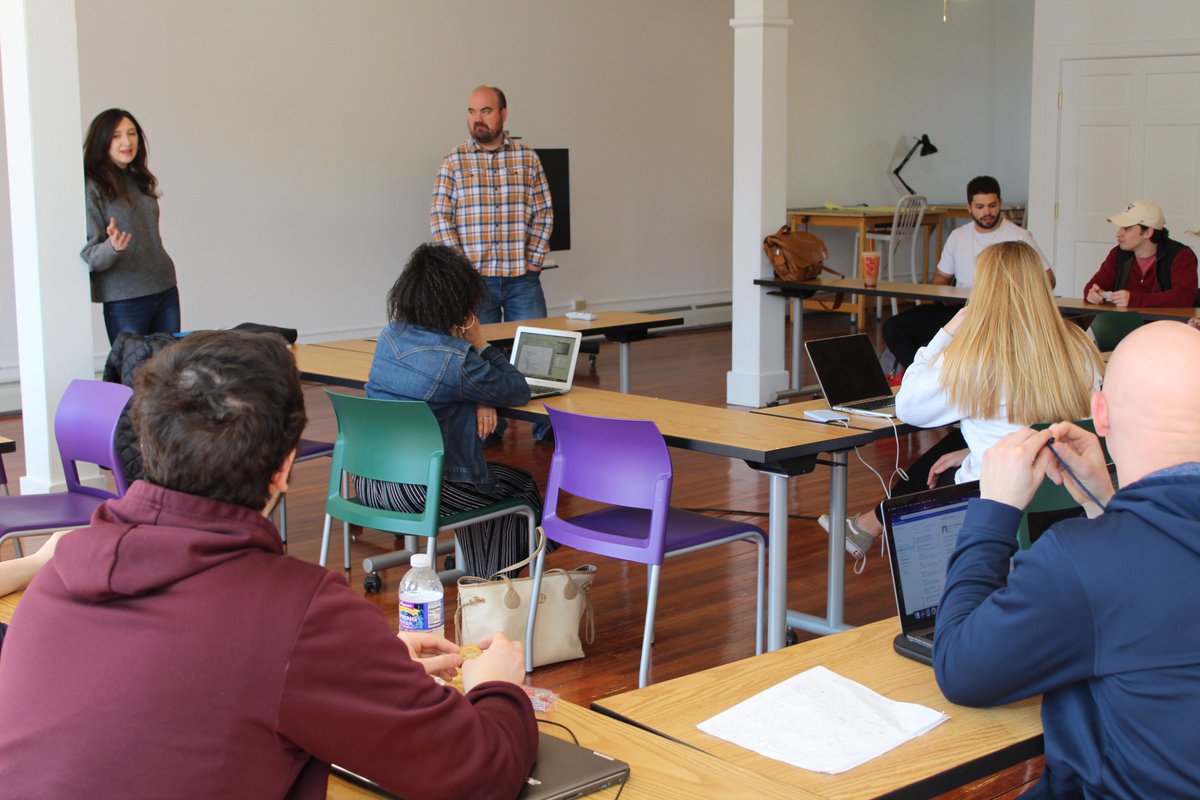 If selected, Gonzalez will receive a grand-total of $25,000 to kickstart her dream business venture. With certain requirements and mandates outlined in the application and selection processes, Gonzalez hopes to acquire funding which would allow her to move into her new business space as early as the beginning of July for an official opening.
Even being only "one storefront door down from Mother Earth," her company seeks to capture and rekindle former Mother Earth patrons which was once cultivated by Cindy Bowen and her sister Melinda during the store's prolific stay on Exchange Street. 
Although Waste Not seeks to maintain its nostalgic appeal in comparison to Mother Earth with its former cliental and dedicated customer base, Gonzalez intends on modifying her business model to stay competitive within the market and even exceed her fellow competitors.
"How do you capture this market and give a spin and stay competitive against Amazon and Wegmans?" Gonzalez expressed.
Aside from supplying food products, Waste Not has been characterized as much more than any health-food store but a mission that she is avidly passionate about and seeks communal cooperation to advance her beliefs throughout the Finger Lakes.
The name of Waste Not draws inspiration from a World War II poster which read, "Waste Not, Want Not." Her business mission, one of social resonance attempts to "span across the ages" in a timeless fashion when it comes to acknowledging excessive waste habits and eliminating them.
"You put food in the name of any store and people come in looking for a sandwich," Gonzalez continued.
Aside from her food-health focus, her company she seeks to distance itself from solely offering food options like Mother Earth. "I didn't want it to be wholly a food-health store," Gonzalez said.
In exchange, she sought to spark conversations surrounding environmental degradation and landfill disputes to reach the public forefront by "creating dialogues around these issues."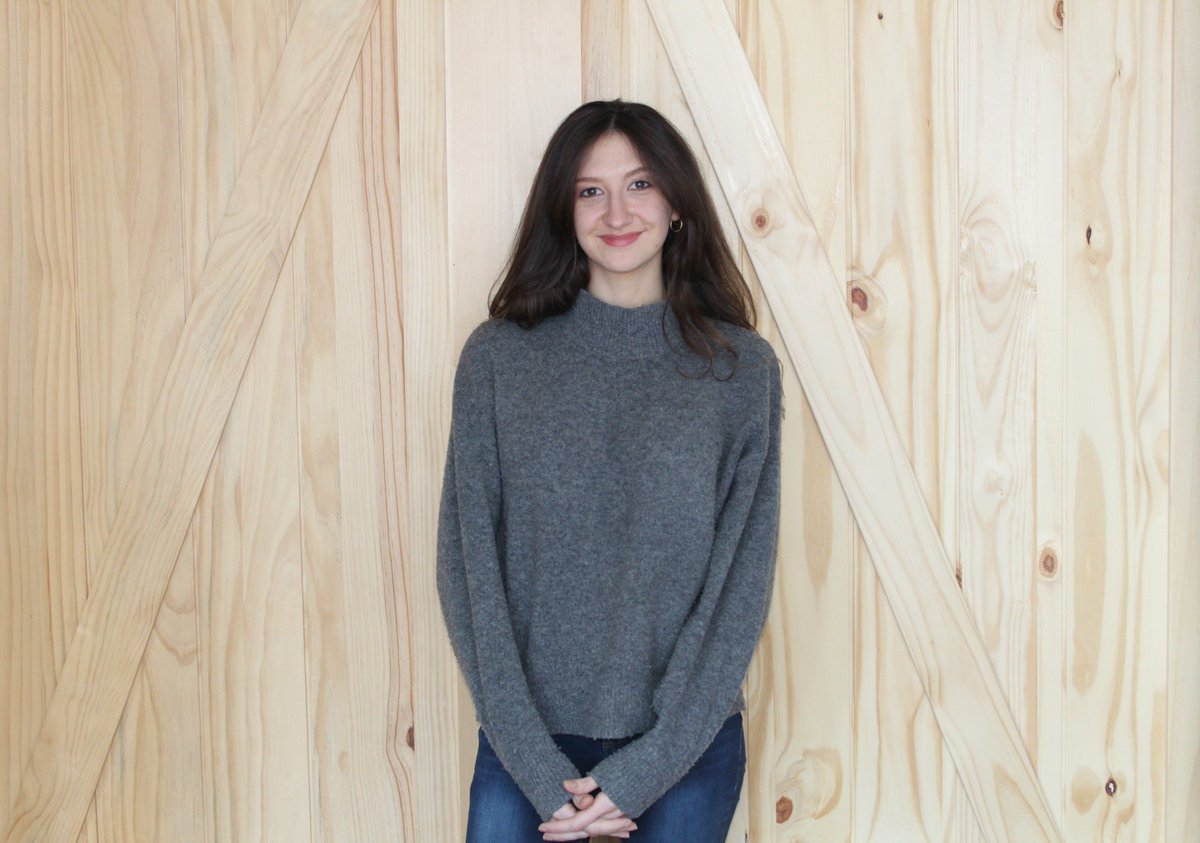 As an active and trusted voice in the community, qualified both in her inspiring business prowess and environmental activism, she bears major "personal responsibility" but remains humble and willing to research issues and directly speak with her customers about environmental topics, even at her store while on-the-clock.
In her mind, this is how she "gets a leg-up on Amazon" by offering an authentic customer service experience that entails conversing with customers and researching the Internet about local and regional issues, especially if or when Gonzalez is unsure about certain policy mandates or issues altogether.
"This was something that was missing from the last one [Mother Earth]," Gonzalez continued.
In her eyes, the recent banning of plastic bags in the state of New York is "ultimately helpful" both for consumers and businessowners, especially when both parties will eventually become unaccustomed to relying upon plastic bags when carrying grocery goods.
But even a "low-waste mentality" has affected how she conducts her business-dealings by interrogating product providers and how they function to reduce shipping costs, source materials and resources as well as manage waste, among other factors.
Most importantly, Gonzalez is an active advocate in creating channels of participation, especially by educating consumers and the greater public in a host of ways. While many health-food products and accessories are more expensive in comparison to alternatives, Gonzalez seeks to inform consumers about the benefits of owning such items.
"It costs more because it means more," Gonzalez said.
She also heavily stresses that being environmentally cautious and cognizant should not merely be an elitist mentality that may only be expressed through purchasing high-end appliances and reusable bamboo products in the way that many well-off professionals act. Rather, Gonzalez acknowledges that everyone can make meaningful change and contributions in counteracting excessive waste habits.
In many ways, Gonzalez firmly believes that we are all "stewarding the environment," but it comes in different versions too.
"The rough hunter or fisherman cares too. It looks different on people," Gonzalez added.
In addition to stocking some of the high-quality products, Gonzalez promised that she will also carry cost-efficient options for those who cannot afford to buy expensive reusable products or accessories. Gonzalez also considers offering other educational programs in cooking on a monthly-basis to help community members who struggle with learning this skillset. 
She stresses that she plans to continue producing the value for which Mother Earth did for the community while embracing new practices, processes and customer base by appealing to the "trendy with young people while not alienating old faithful customers."
While Mother Earth was born out of the hippie movement in the late 1970s, Bowen's business was seen somewhat as a taboo idea for its time. Gonzalez recognizes and realizes that the times are changing and that critically understanding waste and its impacts has gained a resurgence among many members of the community, especially within the environmentally-conscious Finger Lakes.
Gonzalez is currently collaborating with town agencies and organizations to bring her vision of Waste Not to fruition in Geneva.
---
– Reporting & Photos by Gabriel Pietrorazio
An undergraduate student at Hobart and William Smith Colleges, Pietrorazio has written for the Town Times of Watertown, Connecticut and Finger Lakes Times in Geneva, New York. He's currently an intern reporter for FL1 News, and can be reached at [email protected].