Supporters of the Finger Lakes Community Preservation Act say the bill, which was signed into law on Friday showed Gov. Andrew Cuomo's commitment to the region, environment, and tourism industry.
It was a campaign promise, which came after the Governor was pressed on his support of legislation that did not pass both state legislative chambers in 2018. This year, the legislation got through Senate and Assembly – leaving the Governor's signature as the single missing link.
Circular enerG proposed building a $365 million incinerator in the Town of Romulus on property formerly operated as the Seneca Army Depot. The facility would have featured a smokestack standing more than 200 feet, and would have been located precisely between the region's two largest lakes.
Led by Seneca Lake Guardian, a groundswell of opposition to incinerators in the region from elected officials, business owners, local and regional groups and the Governor himself, prompted New York State lawmakers to introduce bills 5029A and S2270 to stop developers from building garbage incinerators within the Finger Lakes Watershed.
The Senate bill was sponsored by Senator Rachel May and co-sponsored by Senators Pam Helming, Tom O'Mara, Brad Hoylman, Rich Funke, Robert E. Antonacci, David Carlucci and Jen Metzger. In the Assembly, it was sponsored by Assemblymember Michael Cuisick and co-sponsored by Assemblymembers Barbara Lifton, Phil Palmesano, Brian Kolb, Carrier Woerner, Donna Lupardo, Fred Thiele, Deborah Glick, Gary Finch, Linda Rosenthal, Felix Ortiz and Steven Englebright.
"Governor Cuomo has once again shown us that he plans to remain a staunch advocate for the Finger Lakes region," said Joseph Campbell, President of Seneca Lake Guardian. "We are thankful to the bill sponsors and co-sponsors for championing this bill. With the Finger Lakes Community Preservation Act becoming law, communities should now be able to refocus their energies on growing the Finger Lakes economy without the looming fear of an environmental or economic disruption. While we are relieved that this polluting incinerator will not be built in Romulus, we believe it should not be built anywhere. Seneca Lake Guardian stands ready to assist any other community that may be facing a similar threat of an incinerator proposal from Circular enerG or any other incinerator company."
"We can't count our chickens before they hatch," said Yvonne Taylor, Vice President of Seneca Lake Guardian. "Alan Knauf, the attorney for this predatory corporation, Circular enerG, has threatened to take this decision up with the NY State Attorney General, should the law get passed. It would be shameful to do so and it would drag the company and the community down for years. Circular enerG would simply be throwing good money after bad, and continuing to be the big bad bully in the region. We are thankful to Governor Cuomo, our champions in the legislature like Senators Rachel May and Pam Helming, Assemblymembers Michael Cusick, Barbara Lifton, Phil Palmesano and Brian Kolb, as well as the hundreds of Finger Lakes residents who spent countless hours mobilizing against this incinerator." Taylor said.
"As Town Supervisor of Romulus, I have the extreme pleasure of representing hundreds of families and residents who believe in the future of our small yet thriving town. With the passage of the Finger Lakes Community Preservation Act, we now have a truly bright future," said David Kaiser, Town Supervisor of the Town of Romulus. "Our town is grateful to Governor Cuomo, our local representatives in the legislature and the bill co-sponsors for championing this bill to protect our region from dangerous trash incinerators. Over the past couple years, through the hard work of local activists and everyday residents, we were able to defend ourselves from a greedy corporation looking to exploit us and we will continue to do so to ensure we maintain our pristine natural resources and quality of life."
"As the New York wine industry continues to grow and our vineyards produce some of the nation's finest wine – we are immensely proud of our governing bodies, Governor Cuomo and the State Senate and Assembly and their swift efforts to stand against big corporations that threaten our land. Our vineyards are our livelihood and help fuel the burgeoning local tourism business," said Will Ouweleen, Secretary of the Finger Lakes Wine Business Coalition and Vintner at O-Neh-Da & Eagle Crest Vineyards. "The Finger Lakes Community Preservation Act gives us a chance to continue making our small community a world-class wine producing and tourism destination."
Assembly Minority Leader Brian Kolb issued the following statement:
"The Finger Lakes Community Preservation Act is now law, and is a testament to the incredible resolve, unwavering commitment and heartfelt passion people demonstrated to protect this incredible area. Preserving the unique natural landscape of the Finger Lakes Region will bolster our economic health and quality of life, while keeping the small business, viticulture and hospitality sectors successful. This is wonderful news for our home region, and I commend all of the community organizations, local and state officials and grassroots volunteers who made this critical bill a reality. Had the proposed project been allowed to move forward, the incinerator would have emitted lead, dioxins, mercury and other pollutants into the air and also increased traffic, carbon emissions, noise pollution and other hazards. The proposed location for the incinerator, the Seneca Army Depot, was in close proximity to the Romulus K-12 public school."
Sen. Pam Helming issued the following statement regarding the signing of the bill:
"I join the business owners, environmental advocates, and residents across the Finger Lakes region in celebrating the signing of the Finger Lakes Community Preservation Act into law. The support for this legislation of people from a variety of interests and backgrounds is a clear sign that garbage incinerators are not welcome in the Finger Lakes region. A garbage incinerator would devastate the surrounding communities and negatively impact our health and our environment. As a region, we believe in clean water, clean air, and a high quality of life for our children and families and we fought hard to make our voices heard and protect our lakes and natural resources from further harm. This is just one example of what we can accomplish when we set aside our differences and work together in a bipartisan effort for the good of our communities. Thank you to Governor Cuomo, Senator May, Senator O'Mara, Assemblyman Cusick, Assemblyman Kolb, and Assemblyman Palmesano for joining our fight and partnering with us to move this important legislation forward."
Seneca County Board of Supervisors Chairman Robert Shipley issued the following statement after Cuomo's signing of the legislation:
"On behalf of the Seneca County Board of Supervisors and the people of Seneca County, I wish to thank Governor Cuomo and the New York State Legislature for their unanimous support of the Finger Lakes Community Preservation Act. The reckless placement of a trash incinerator in the heart of the Finger Lakes Region would have significantly jeopardized the public health of our residents and nearby school children to exposure of ash pollution and potentially dangerous air quality. We must continue to oppose any actions with detrimental effects on our lakes, farmland, winery and other agriculture based sectors" said Robert Shipley, Chairman of the Seneca Board of Supervisors.
---
Bill banning incinerators in the Finger Lakes delivered to Cuomo
By Peter Mantius
–
A bill that would ban development of new garbage incinerators in the Finger Lakes region — and block a $365 million plan to build one in Romulus — was delivered to Gov. Andrew M. Cuomo today.
The governor now has 10 days, not including Sundays, to sign or veto the measure, which passed unanimously in both the state Senate and state Assembly more than two months ago.
If Cuomo does not sign or veto the bill with the 10-day window — by June 5 — it will become law automatically.
But Cuomo Administration officials have indicated to legislative sponsors that he will sign the bill promptly. 
The bill, A5029A, is a variation on a bill introduced last year, which died after Assembly Speaker Carl Heastie declined to call a floor vote in that chamber even though the bill had previously passed the state Senate with overwhelming bipartisan support.
If, as expected, Cuomo signs the bill into law, the action will derail a plan by Circular enerG LLC of Rochester to develop a trash burner in the former Seneca Army Depot property. 
Under its plan, the incinerator would import municipal waste from New York City by truck or by train. 
The project's supporters have touted the facility as a superior alternative to landfills. But the plan stirred fierce local opposition among area residents and public officials, including state Senate and Assembly members who represent the Finger Lakes.
If the measure is enacted into law, a lawsuit filed by Circular enerG against the Town of Romulus over a zoning decision would apparently become moot. 
Peter Mantius is founder of the Water Front, an all-digital publication dedicated to providing coverage of important environmental politics in the Finger Lakes. He brings decades of reporting and editorial experience to his storytelling, which includes frequent deep-dives into local, and regional issues. Contact him by clicking here or dropping him a line at [email protected]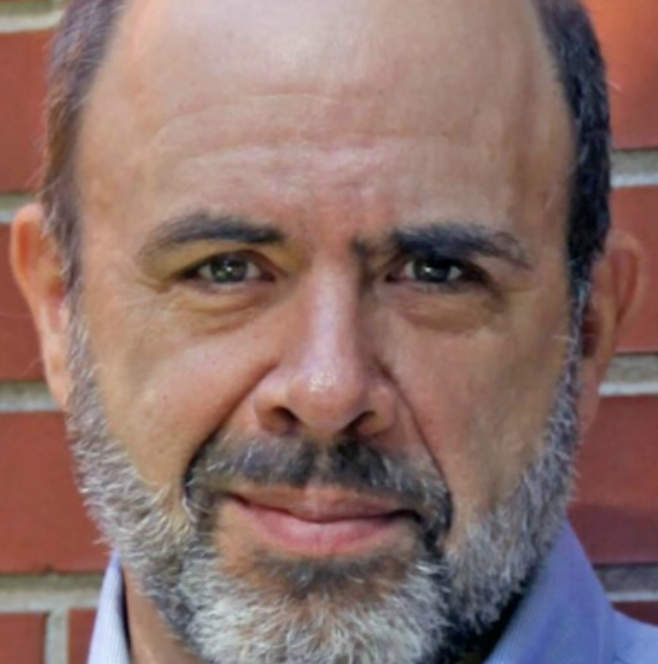 Peter is a three-time Pulitzer nominated reporter covering environmental issues through his first-of-its-kind digital publication The Water Front. He's won an array of Associated Press, UPI, and Society of Professional Journalist awards. His reporting on environmental issues continues to be featured in prominent New York publications and is available on FingerLakes1.com through an exclusive content partnership. Have a question or lead? Send it to [email protected].