Three environmental groups representing hundreds of Steuben County residents are seeking to block proposals to rezone and expand the privately-owned Hakes Landfill five miles northwest of Corning, pending further radiological testing.
The Town of Campbell board could vote as soon as March 11 on an application to rezone 390 acres that include the landfill.
Meanwhile, Casella Waste Systems, owner and operator of the landfill, is seeking approval from the state Department of Environmental Conservation to expand the facility from 57.9 acres to 80 acres.
But the Sierra Club and two local groups argue that results from testing of the landfill's leachate provide powerful evidence of dangerously high levels of radon gas, the nation's second leading cause of lung cancer (after smoking).
That evidence was spelled out last winter in three affidavits filed in a Sierra Club lawsuit seeking to force the DEC to address radioactivity issues when it considers the proposed Hakes expansion.
In one affidavit in January 2018, David O. Carpenter, director of the Institute for Health and the Environment at the University of Albany, said the DEC's claim that permitted drilling waste imports don't exceed background radiation levels is "simply untrue." Carpenter said the agency's procedures at Hakes posed "significant risks to human health." 
Also in January 2018, Raymond Vaughan, a PhD geologist from Buffalo, filed another affidavit that closely analyzed the results of Casella's tests on Hakes leachate.
Four months later, the DEC and CoPhysics, a consultant hired by Casella, attempted to rebut and dismiss those conclusions. 
But Vaughan said in a report released in February that both had failed to effectively refute his analysis. "CoPhysics and DEC have set up flawed arguments by which they seek to dismiss any concerns about the high radionuclide levels," he wrote. 
Vaughan has called for more specific radiological testing to settle the dispute.
If future testing confirms that the leachate and air emissions from Hakes are in fact dangerously radioactive, the environmental groups strongly suspect the source: 
Hakes is the state's No. 2 importer of drilling wastes from Marcellus shale gas wells in Pennsylvania. The Marcellus has higher levels of uranium than other U.S. shale formations, and it is a leading source of radon, a uranium breakdown product. 
Furthermore, tests results of leachate from the Chemung Landfill, the state's largest importer of Marcellus drilling wastes, also show evidence of elevated radon gas.
The tipoff that leachate from both landfills are emitting radon is the presence of two very short-lived elements — Lead-214 and Bismuth-214, according to Vaughan. Each is produced when radon breaks down, and each has a half-life of less than half an hour. Elevated levels of Lead-214 and Bismuth-214 imply high levels of the radon that produced them. 
But CoPhysics noted that landfill leachate tests results have not shown consistently high levels of Lead-214, Bismuth-214 or even other radon-breakdown elements that have far longer half-lives, such as Lead-210. 
Even so, Vaughan argues, high concentrations of Bismuth-214 and Lead-214 in leachate — even if found only intermittently — would never occur without hefty doses of radon.
That's why the Town of Campbell's board must postpone its decision on rezoning the Hakes property until it can learn more, according to Gary McCaslin, president of People for a Healthy Environment.
"It is imperative that further investigation be undertaken as to why the leachate test results of the two landfills in New York taking the greatest volume of drill cuttings from gas drilling operations in the Marcellus shale in Pennsylvania show intermittently high levels of radon breakdown products," McCaslin said.
Campbell Town Supervisor Jeffrey Horton told the Corning Leader newspaper last week that the board might vote on the rezoning proposal March 11 or postpone a decision until later. Concerned Citizens of Allegany County has joined the Sierra Club and People for a Healthy Environment in seeking a delay for further radiological testing.
Hakes has a Painted Post address but is governed by the Town of Campbell, with which it has a host agreement. That document explicitly bans radioactive material from the landfill.
The DEC has long downplayed the possibility that drilling wastes imported from Pennsylvania might contain radioactive elements.
In fact, the agency said Casella could skip any analysis of health risks related to radiation in its final supplemental environmental impact statement for its proposed expansion of Hakes from 57.9 acres to 80 acres.
Those issues were adequately covered, the DEC maintains, in a once closely-held 2015 policy memo. That memo says radiation detectors at landfill gates provide ample assurance that truckloads of drilling waste imported from Pennsylvania aren't radioactive.  
But Vaughan and the Sierra Club have challenged that assertion, claiming that results of the load monitors could easily be manipulated.
The DEC has also noted that the Hakes and Chemung landfills are only allowed to accept certain uncontaminated drill cuttings (generally, from the vertical portion of a horizontally drilled gas well). 
Officially, New York landfills are forbidden from accepting bulk drilling fluids, flowback water, filter sludge or drill cuttings from operations using oil-based drilling fluids.
But New York doesn't bother to track drilling waste shipments. Pennsylvania does. 
In 2017, the Pennsylvania Department of Environmental Protection reported that as of March of that year, Hakes and other New York landfills had received 23,000 barrels of liquid drilling waste from Pennsylvania, according to Environmental Advocates of New York.
Shortly after WaterFront reported those details on Jan. 23, 2018, Casella Vice President Larry Shillingreached out to three companies that had reported shipping the banned liquid wastes from Pennsylvania to Hakes. Casella asked EOG Resources, SWEPI and Campbell Oil and Gas Inc. to check their records.
Within days, all three told Casella and the Pennsylvania department that they had made reporting errors. They asked Pennsylvania regulators to correct their records.
Casella then reported to the DEC that no violation of New York regulations had in fact occurred.
"After a review of the PADEP records, Hakes contacted EOG, SWEPI, and Campbell O&G," Lance Stevens, Hakes' environmental manager, wrote in a Feb. 22, 2018, email to the DEC. "In each case, the oil and gas operator incorrectly reported the type of waste delivered to Hakes Landfill or listed the incorrect destination facility for the waste."
Peter Mantius is founder of the Water Front, an all-digital publication dedicated to providing coverage of important environmental politics in the Finger Lakes. He brings decades of reporting and editorial experience to his storytelling, which includes frequent deep-dives into local, and regional issues. Contact him by clicking here or dropping him a line at [email protected].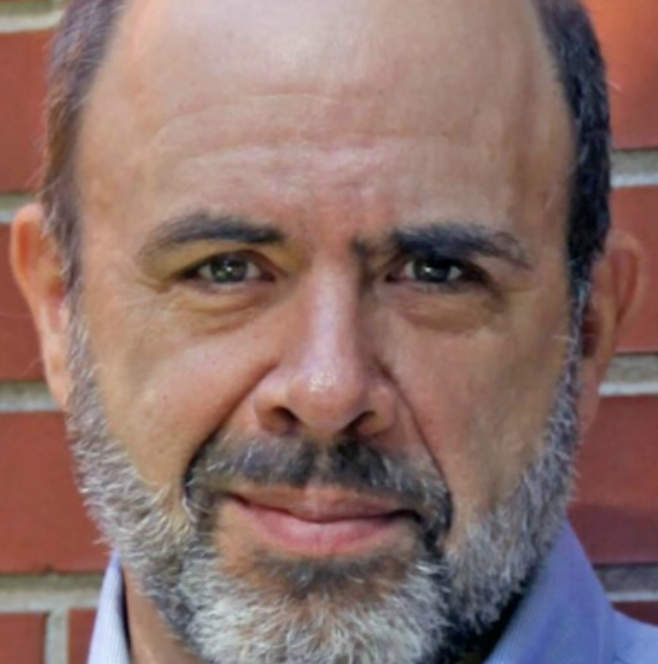 Peter is a three-time Pulitzer nominated reporter covering environmental issues through his first-of-its-kind digital publication The Water Front. He's won an array of Associated Press, UPI, and Society of Professional Journalist awards. His reporting on environmental issues continues to be featured in prominent New York publications and is available on FingerLakes1.com through an exclusive content partnership. Have a question or lead? Send it to [email protected].