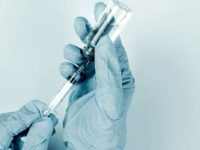 Pfizer had a hand in creating one of the biggest vaccines protecting people against COVID-19. Now it's working to creat one that protects against COVID and the flu at the same time. Phase one of ...
more
COVID-19 shutdowns in 2019-2020 stifled the spread of the flu last year. There are several factors that suggest this winter will be more severe. The COVID shutdowns led to less travel, working from home, remote ...
more
Officials are urging people to get their flu shot more this year compared to years prior, especially to avoid the possibility of a twindemic. A twindemic would happen when the flu and COVID-19 both become ...
more
A new study discovered that some people who contracted COVID after getting their flu vaccination experienced less severe symptoms from the virus. 37,000 people were studied that got their flu shot two weeks to six ...
more
The VA Finger Lakes Healthcare System will be providing both COVID and flu vaccines as flu season approaches. Both the Calkins Road VA Clinic and the Canandaigua VA are holding walk-in flu clinics. The Canandaigua ...
more
FF Thompson will offer several flu shot clinics through September and October. Shots can be given to individuals ages 9 and older and high-dose flu vaccines are available for people ages 65 and older. The ...
more
Flu season is approaching in the U.S. and that has health officials across the board worried. Not only because of the ongoing coronavirus pandemic, Delta and Mu variants, and possibility of having a twin-demic, but ...
more
Dr. Steven Schulz says getting a flu shot is even more important this year, than it has been in the past. He's the Pediatric Medical Director for Rochester Regional Health's Monroe County practices, as well ...
more