Governor Kathy Hochul has announced a substantial investment in New York's economic development, with over $57 million awarded to various businesses, nonprofits, and municipalities across the state.
This funding, part of Round XIII of the Regional Economic Development Council (REDC) Initiative, will support 238 projects. The initiative encompasses the Empire State Development Grant Funds and the Excelsior Jobs Program tax credits. Governor Hochul emphasized the commitment to growing communities, job creation, and boosting local economies through these strategic investments.
This round of REDC funding includes two new micro-grant programs: the Craft Beverage Micro Grant Program and the Not-for-Profit Capital Grant Program. These programs will distribute over $9.7 million to support 170 craft beverage manufacturers and nonprofits across the state. The majority of the local awardees are beneficiaries of the craft beverage program, with 39 winners spanning counties such as Cayuga, Ontario, Schuyler, Seneca, Steuben, Tompkins, Wayne, and Yates.
Cayuga
Heirloom Cider Company: $50,000
Prison City Brewing LLC: $50,000
Colloca Estate Winery: $50,000
Shepherds Brewing Company: $25,000
Olfactory Farm: $44,000
Aurora Brewing Co: $31,505
Combgrown Mead: $33,474
Ontario
Frequentium Brewing: $50,000
Hollerhorn Distilling: $30,000
Inspire Moore Winery Vineyard: $47,500
Ardennes Brewing LLC: $49,735
Birdhouse Brewing Company: $50,000
Forking Paths Vineyards: $50,000
Ontario County Arc: $65,000
Schuyler
Finger Lakes Distilling LLC: 47,750
Damiani Wine Cellers LLC: $50,000
Lakewood Vineyards: $50,000
McGibbs Inc: $25,000
Flatt Rock Wine Cellars: $50,000
Finger Lakes Gateway Community Development Corporation: $100,000
Seneca
Hosmer Inc: $50,000
Seneca Cove, Inc: $50,000
Martin's Honey Farm and Meadery: $48,500
Growling Beer Corporation: $31,059
Wagner Business Operations: $50,000
Osmote Wine LLC: $45,000
Three Brothers Wineries & Estates: $48,500
Steuben
HP Hood LLC: $250,000
HP Hood LLC: 150,000
Tub Town Brewing LLC: $50,000
Dr Konstantin Frank Winery: $50,000
Steuben Brewing Company: $50,000
Living Roots Wine & Company LLCL $49,775
FLX Grapes LLC: $50,000
YMCA of Hornell: $100,000
Tompkins
Cornell University: $625,000
Tompkins: Wild Nectar Mead LLC: $37,500
Wayne
Young Sommer Winery: $49,854
Ten Decade Enterprises: $50,000
Town of Macedon: $150,000
Village of Newark: $150,000
Yates
Paco Palace LLC: $125,000
Giving Tree Cidery: $50,000
Glenora Wine Cellars: $50,000
Fox Run Vineyards: $36,750
A and M Hiller LLC: $35,000
Frost Wines LLC: $50,000
The funding allocation highlights a diverse range of recipients in these counties, with grants awarded to entities like Heirloom Cider Company, Prison City Brewing LLC, and Colloca Estate Winery in Cayuga, as well as other notable businesses and organizations across the region. For instance, Ontario County recipients include Frequentium Brewing and Birdhouse Brewing Company, while Schuyler County's Finger Lakes Distilling LLC and Damiani Wine Cellars LLC also received significant funding.
This financial support is expected to catalyze growth and innovation in various sectors, aligning with New York State's goals of fostering economic development and community resilience.
---
---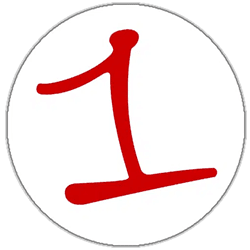 FingerLakes1.com is the region's leading all-digital news publication. The company was founded in 1998 and has been keeping residents informed for more than two decades. Have a lead? Send it to [email protected].