A bill to partially ban the use of pesticide-treated seeds deadly to birds, bees and fish has emerged as a major test for Gov. Kathy Hochul.
Environmental advocates are pressing the governor to sign the Birds and Bees Protection Act by yearend, while the New York Farm Bureau and chemical companies are pushing for a veto.
Seeds treated with neonicotinoids, or neonics, are commonly used by corn, soybean and wheat farmers across New York as insurance against infestation. They're also used to protect golf courses and greenhouse plants and to control indoor insect pests and outdoor invasive species.
But the routine use of neonic seeds as insurance rather than as a targeted treatment for a specific infestation is a dangerous mistake, the Finger Lakes Regional Watershed Alliance said in a recent letter to Hochul.
"While they may protect a farm against an unanticipated insect attack, their benefits as an insurance policy against these relatively rare occurrences are grossly outweighed by the clear and unrelenting damage they inflict on the environment," FLRWA said in a letter signed by seven of its nine board members.
Neonics have been linked to bee colony collapses and die-offs of other pollinators that jeopardize production of apples, pumpkins, squash and tomatoes.
"Last year, the average New York beekeeper lost over 45 percent of their honey bee colonies — one of the worst years on record," a coalition of 350 groups and individuals wrote Hochul in September.
The insecticides also work their way into waterways and up the food chain to harm birds and fish. The U.S. Environmental Protection Agency found in 2022 that more than three-quarters of all endangered plant and animal species are likely affected by neonics.
Meanwhile, a 2020 Cornell University study found that "neonicontinoid-treated corn and soybean seeds do not consistently increase" farm profits.
But the Farm Bureau and business groups staunchly oppose a partial ban. "Many times, these are the only products that work to control crop damages from pests in the fields," the Farm Bureau wrote in a memo opposing restrictions.
The New York Business Council warned that the bill would increase pesticide spraying on fields. Furthermore, the council has claimed that bees are more threatened by the varroa mite than by neonics and that bee populations have actually stabilized as the use of neonic-treated seeds has increased.=
Meanwhile, Germany-based Bayer and Switzerland-based Syngenta, the world's largest manufacturers of neonics, both hired lobbyists this summer to discuss the bill in the governor's executive offices, legislative chambers and the state Department of Environmental Conservation, records show.
Monsanto, one of the leading producers of neonic-treated seeds, didn't report hiring lobbyists to address the Birds and Bees bill.
The legislation passed the state Senate by a 45-16 vote on June 7 and the Assembly two days later.
The bill would not ban neonics entirely — only what Environmental Advocates NY call "the most common uses … which provide little to no benefits to users and are easily replaced by safer alternatives."
"We are not about banning neonics," said Douglas Merrill, a retired biomedical sciences professor at Rochester Institute of Technology. "They are really important compounds" that are unsurpassed in stopping invasive species like the wooly adelgid and the spotted lantern fly that threaten the Finger Lakes.
The wooly adelgid kills hemlock trees that stabilize the region's steep slopes, while the lantern fly "can decimate a vineyard in almost no time," said Merrill, a board member of FLRWA and member of the Canandaigua City Council.
"The last thing we want is for these (invasive) species to become resistant because we're using too much (neonic-coated seeds) on our fields that we don't need and give us no economic benefits," he added.
But Jeff Williams, the Farm Bureau's director of public policy recently told Spectrum that eliminating neonic-treated seeds would drive farmers toward more insecticide spraying.
"We're talking a shot glass of pesticide per acre with the seed treatment to gallons of pesticide per acre with a foliar (spray) application, which is still allowed," Williams added.
Even so, an estimated 70 tons of neonicotinoid pesticides enter New York's soil and water each year, raising human exposure and health risks. Recent studies have shown they affect human reproduction and brain development, particularly in fetuses and infants.
For many farmers, those risks seem minor next to the risk of losing the family farm.
"I feel for the farmer," Merrill said. "The farmer has bought into the mythology. They really down to their core believe that they might go out of business if they don't use these products. They say, 'I can't afford to risk my family farm.'
"They're not making a lot of money off this. It's the Monsantos and the Bayers that are making all the money."
The neonic bill is at or near the top of the priority list for EANY, as are bill to protect Class C streams and a bill to require disclosure of data on lead pipes. The group also has an eye on other environmental measures that will have to wait until next year.
"We're mainly focused on getting the last remaining (2023) bills across the finish line," said Rob Hayes, EANY's director of clean water.
Among other bills that have passed both chambers of the state Legislature and await Hochul's decision to sign or veto by yearend are:
— Stream protection. Requires developers to obtain state permits for certain developments that could pollute Class C streams. This state category includes more than 40,000 miles of streams are used for fishing, kayaking, boating and to recharge sources of public drinking water. The Farm Bureau opposes the bill on the grounds that the permit requirements would cost money and add time to routine practices on agricultural soil, and Hochul vetoed a similar bill last year.
— Pesticides in wetlands. Authorizes local governments to prohibit the use of pesticides on wetlands within their jurisdiction. Dozens of local governments already have such laws that can override state regulations that govern the use of pesticides around wetlands. Gov. Hochul vetoed the bill last year.
— Lead Pipe Disclosure. Requires water utilities to produce inventories of lead pipes in their districts and requires the state Department of Health to publish on its website the inventories and interactive maps to help members of the public visualize their risk of exposure to lead in drinking water. An estimated 500,000 lead service lines still deliver drinking water to homes and businesses, but the exact number is not known.
Several other bills that are high priorities for environmental groups have passed the state Senate but not the state Assembly and are likely to be considered next year. They include:
— PFAS Discharge Disclosure. Requires all entities with permits to discharge into state waterways to test for PFAS 'forever chemicals' in those discharges and to make public reports quarterly. Certain permits related to agriculture are excluded, but thousands of manufacturers of all sizes who discharge into publicly owned water treatment facilities would also have to comply. The DEC would be required to post results on its website. The Business Council of New York opposes.
— Aligning gas utility regulation with state climate law. Requires the state Public Service Commission to adopt rules to decrease reliance on natural gas in accordance with the goals of the Climate Leadership and Community Protection Act (CLCPA). The commission would have to develop a statewide gas service transition plan aimed at removing the legal basis and the subsidies that have driven the expansion of gas systems.
— Banning the spread of oil and gas wastewater on highways. Ends the state's practice of granting "beneficial use determinations" (BUDs) that allow the spreading of oil and gas drilling fluids, brine and blowback water on roads for deicing or dust suppression. The state of Pennsylvania and at least 15 New York counties already ban the practice. "Given that many highways run alongside waterbodies, groundwater sources, wetlands and marshes, the spreading of oil and gas wastewater puts drinking water at risk," EANY says.
EANY is also watching a bill that has been introduced in the Senate but has not yet been considered in the Assembly: Easing CLCPA Rules to accommodate biofuels and offsets. It would change the accounting method for greenhouse gases in a way that favors industry and effectively guts the state climate law, CLCPA. The bill, which earned EANY's "three stacks" designation given to the worst environmental legislation, downplays methane's huge role in warming the atmosphere. It also allows the combustion of biofuels to be counted as "renewable energy" and it loosens restrictions on what can count as an emissions offset. The bill was introduced by Sen. Kevin S. Parker, chair of the Senate Committee on Energy and Telecommunications.
---
---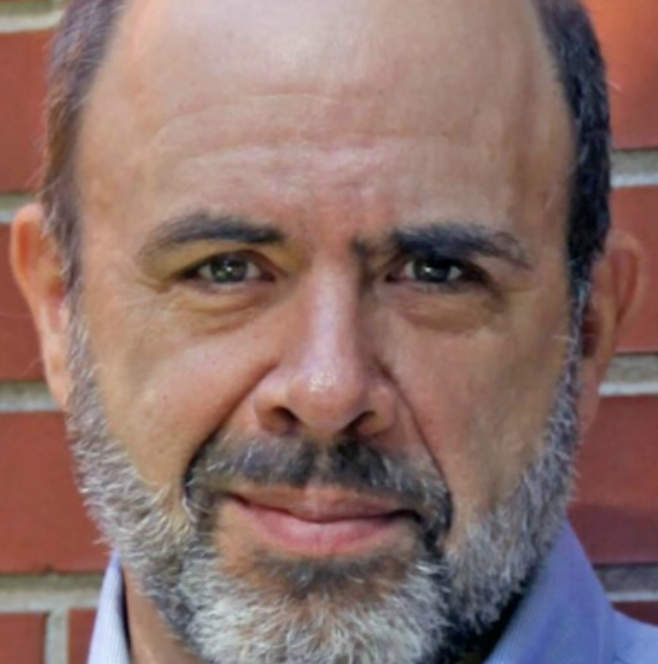 Peter is a three-time Pulitzer nominated reporter covering environmental issues through his first-of-its-kind digital publication The Water Front. He's won an array of Associated Press, UPI, and Society of Professional Journalist awards. His reporting on environmental issues continues to be featured in prominent New York publications and is available on FingerLakes1.com through an exclusive content partnership. Have a question or lead? Send it to [email protected].